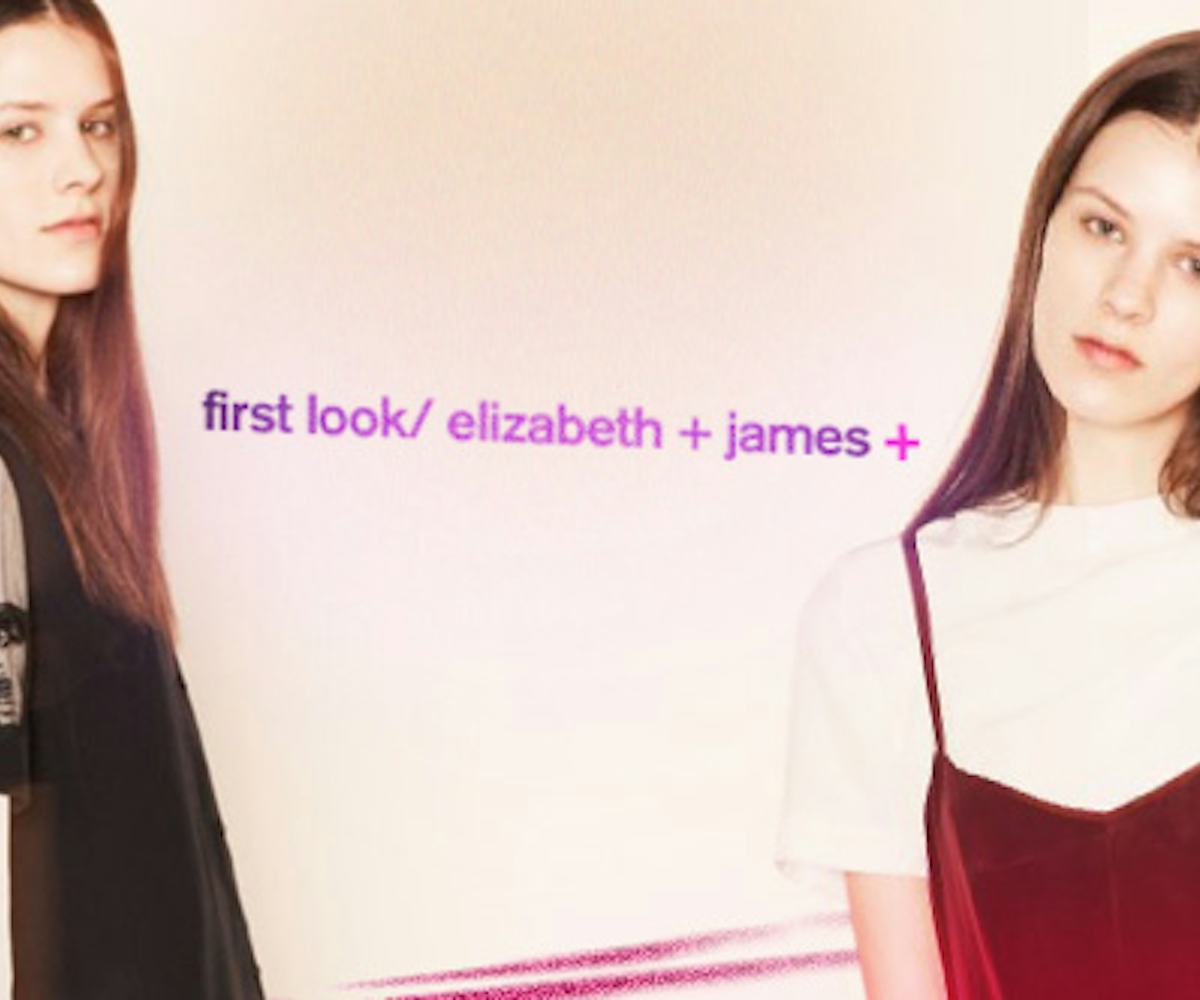 first look: elizabeth & james
the olsens meld east and west with their latest collection.
Since they first started out, Mary-Kate Olsen has been the yin to her twin sister Ashley's yang. Mary-Kate was the tomboy who, in It Takes Two, played baseball with the boys in a backwards hat and a floral dress; Ashley, meanwhile, was busy inside practicing Chopin and wearing frilly socks and frocks.
They've come a long way since then, but why fix something that isn't broken? With their pre-fall Elizabeth and James line, it's evident that the twins are still using the best of both worlds to combine boyish and beautiful, soft and structured, and East meets West to create a collection perfect for a girl who can get down in a dress. We are ogling suede leggings so buttery they're practically edible, and an asymmetrical dress that could fit in with the finest china.
Other things we love: layers upon layers of silky soft blouses, jacquard shells, cropped sweaters with unusual stitching, and, of course, those just-tough-enough leather boots. Click through the slideshow below and pick where you fit between yin and yang. We won't tell anyone if you're hiding frilly socks underneath your trousers.