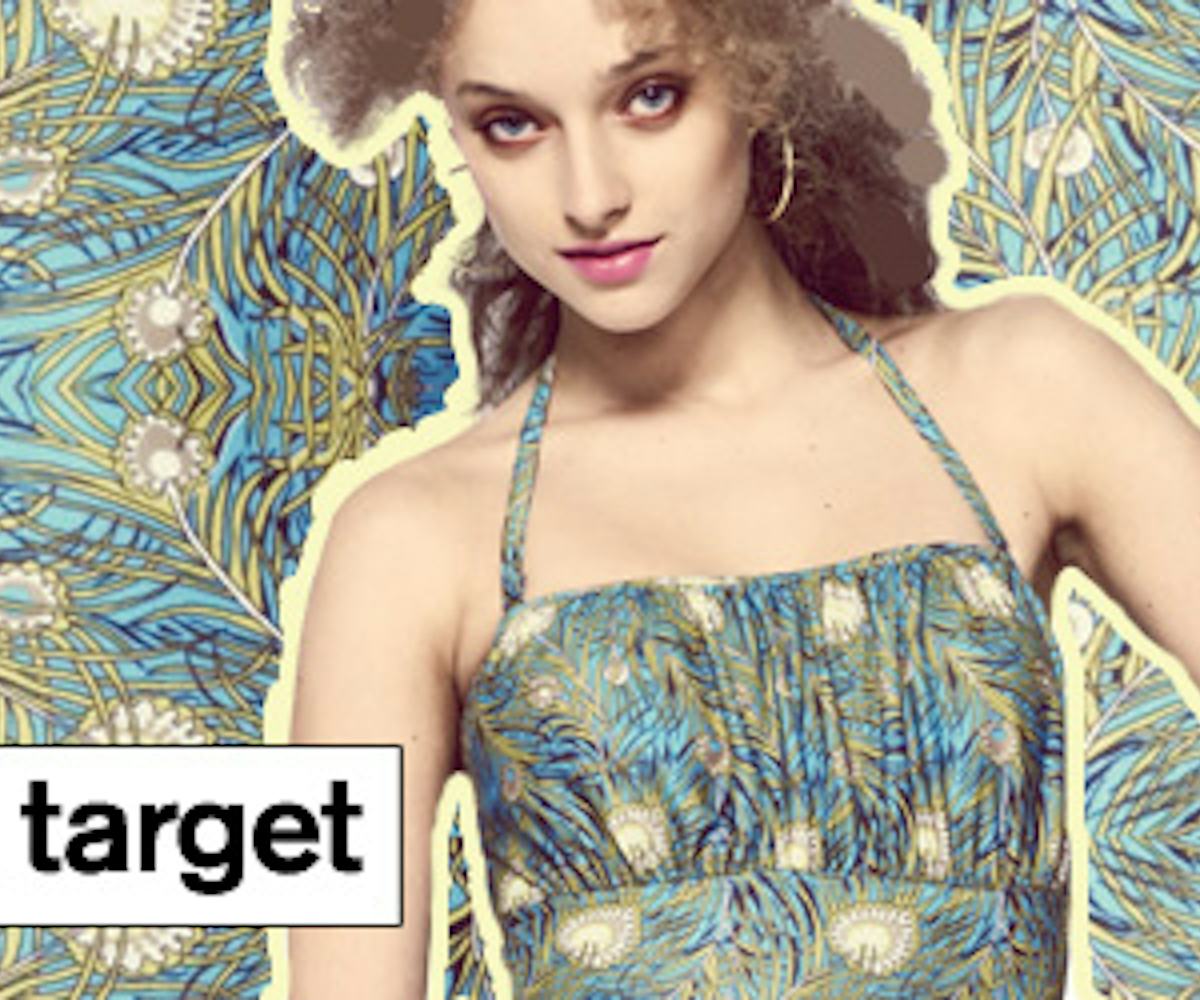 FIRST LOOK: LIBERTY x TARGET
"florals for spring? how groundbreaking."
Jean Paul Gaultier might be getting all the hype, but there's another Target invasion hitting stores next week that's worth your attention. Hailing from London, it's a collection from Liberty & Co. that sends dresses, swimsuits, teapots, and even bikes across the pond.
Called Liberty x Target, the range boasts Liberty's famous floral prints - first used as part of the Art Nouveau movement in the late 19th century - and slaps them on basically everything.  That means you can get a Liberty bikini, a Liberty piggy bank, and a pair of Liberty rain boots, all for under $50.
Besides getting a cute look for Spring, you'll be part of a major fashion tradition - Twiggy, Jean Shrimpton, Kate Moss, and Lily Cole have all donned this stuff in the past.
Available March 14 at Target