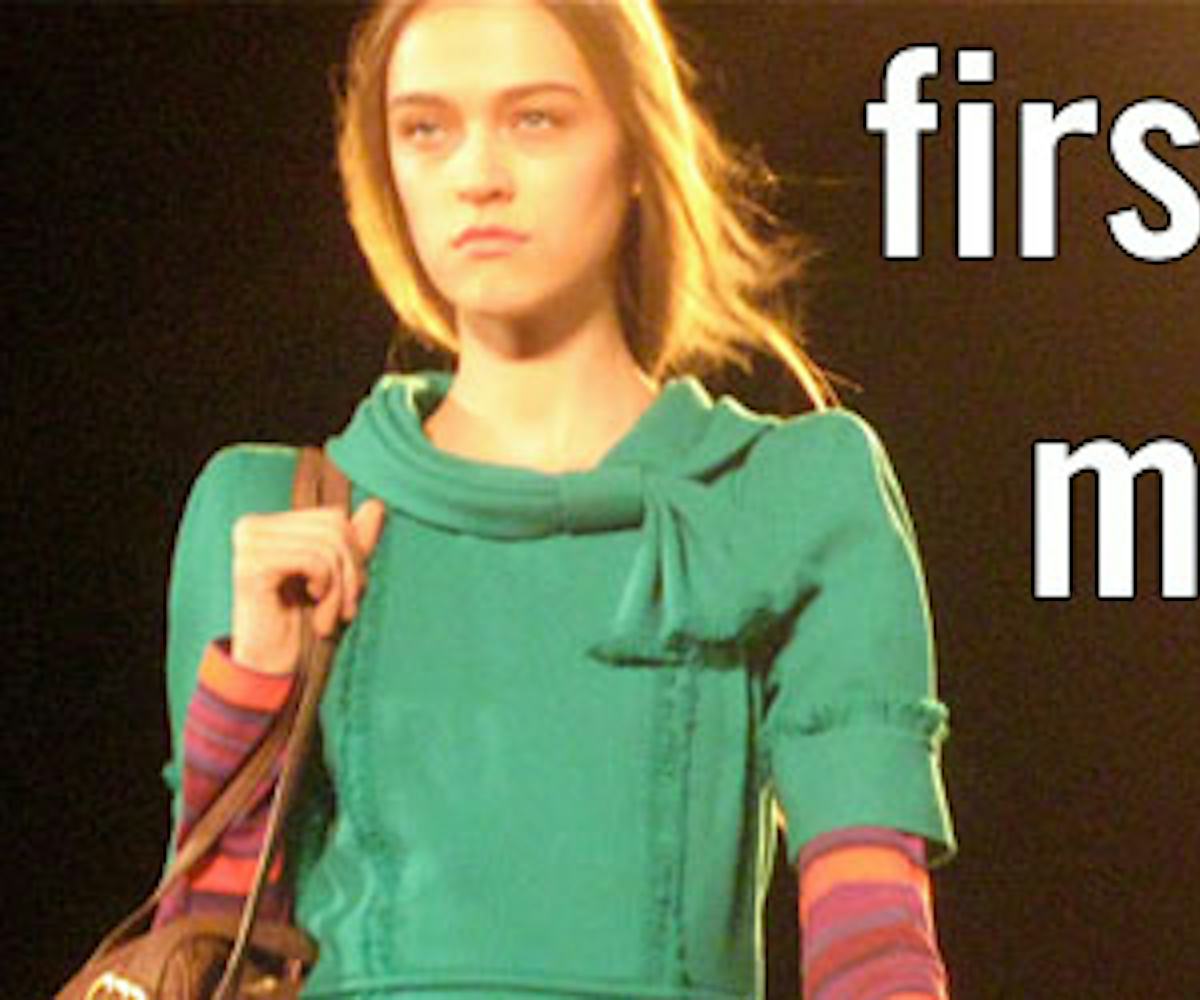 FIRST LOOK: MARC BY MARC JACOBS
an hour ago, it was on the runway. now, we give it to you. voila!
I'm just back from the Marc by Marc Jacobs show, and the first thing I think is "Cosby."
Not in a kooky-sweater kind of way, but there were a lot of knits: striped rainbow socks like Olivia's; layered henley tees like Rudy's; paper bag pants and shawls-pinned-as-blazers like Denise.
Also cute: the shoes, though if you're expecting last season's demure pumps with sparkles, watch out. This collection had duck boots in green and red, and suede booties in purple and brown.  Good for stomping, not for cotillion.
Have a look at the preview below, and if you want to see the whole thing - well yeah, of course we've got that, too.  And in the gallery, you can see the shoes up close.  You're welcome.