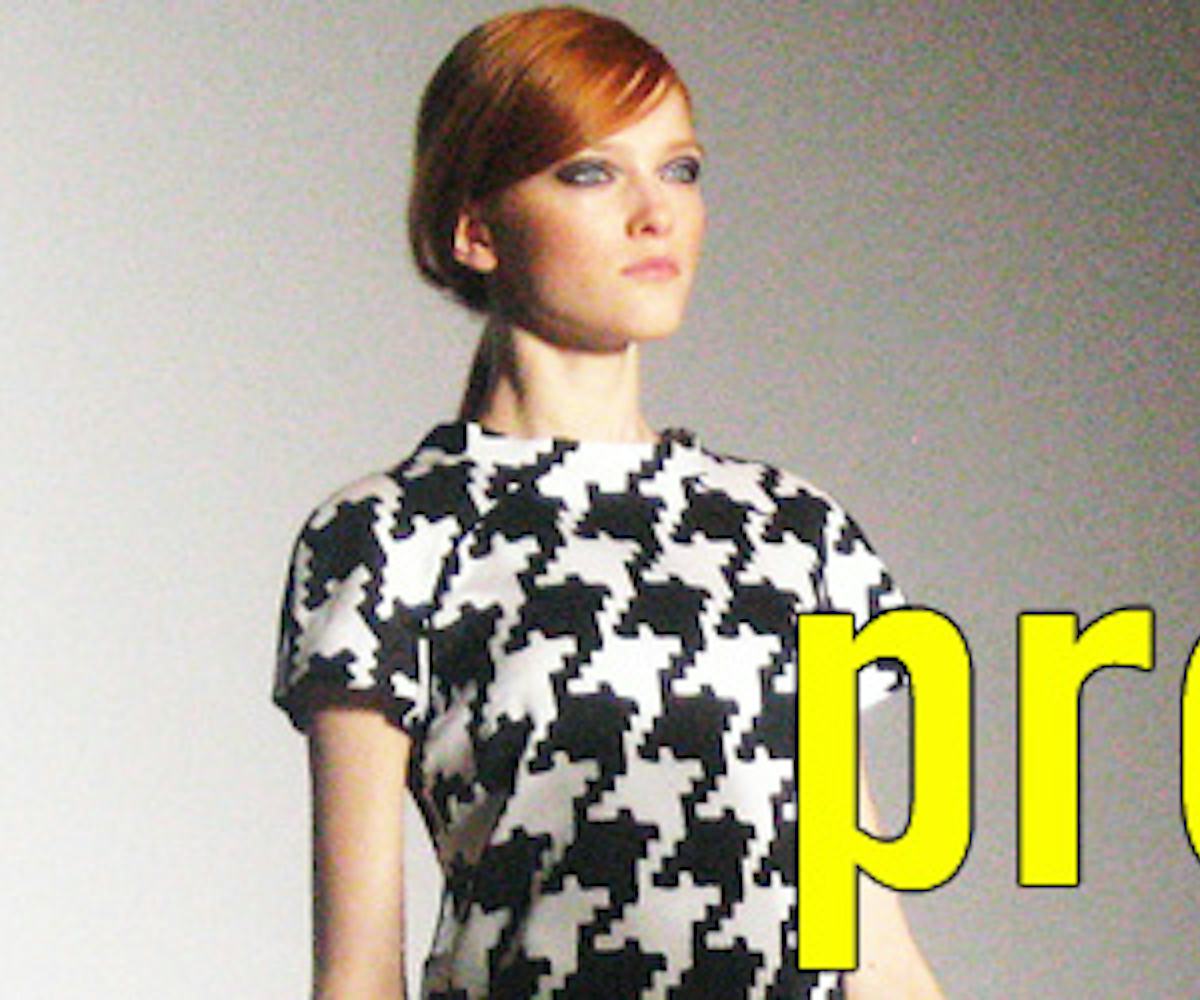 photo by: faran krentcil
FIRST LOOK: PREEN
the darlings of topshop have a cool new collection. we saw it first.
An hour ago, we sat in the front row of Preen, seeing Kanye West, Poppy Delavigne, and some damn cool clothes.
Just sixty minutes later, we bring you the first shots from the collection, worn by top models like Jourdan Dunn and Anya Rubik.
We love the geometric prints, the tropical Skittle colors, and especially the wide-leg metallic pants.  And if you're panicked about price, it's okay - every season, Preen does a collection for TopShop, which means you can buy it this March for less money, but definitely not less style.
As an added bonus, you can check out the full gallery of photos from backstage - chock full of smiling, happy models - by Cameron Krone HERE.
Jourdan Dunn and Catherine McNeil
Vlada Roslyakova, with new red hair
Preen's dresses are famous for their architecture
Rainbow Skittles!
Pink metallic paper bag pants = perfect.
Hanne Gabay Odile, in more perfect metallic pants.
Geometry.
Swing, swing, swing!