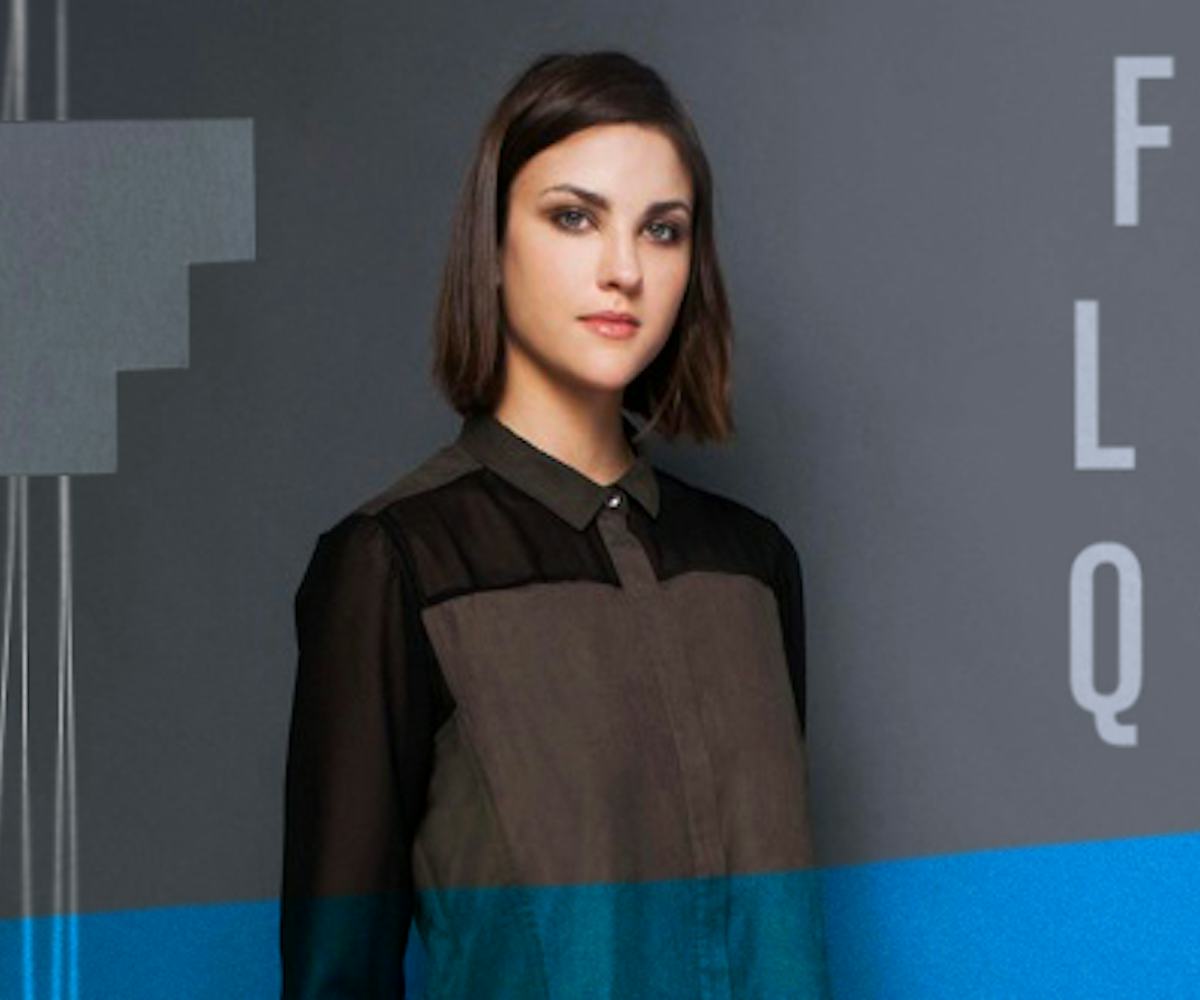 FIRST LOOK: QUINN
a new clothing brand that might actually make you enjoy the cold.
Fact: All sweaters are not made equal. So what makes some knitwear better than that sweater your grandma knit you (which, don't get us wrong, is pretty awesome)? For one thing, they're warm; anyone who has ever thrown on a cashmere cardigan knows what we're talking about. There's also the little matter of attention to detail, whether it's in the cable knit pattern or the range of colors.
But then there's that third factor: a sweater that actually looks really cool. Finding a sweater that hits two of the three isn't that hard; but a trifecta is a different story. Which is why when we first saw Quinn's very first collection, we were floored. The New York-based brand does luxury contemporary design, but with a twist: Think multi-textured sweaters, mercerized wool, and--be still our hearts--cashmere dip-dyed sweatpants.
"The Quinn girl is effortlessly chic; she is in touch with the latest trends but creates her own modern style," is how design director, Bree Telford, describes the label, which officially launches this fall. Of course, it's not just knits that have caught our attention--there are also prints inspired by ornate columns, jackets that have layers of suede, and perfectly draped pants that you could wear everywhere from a cocktail party to your couch. All the pieces tap into a rich, visual-inspired ethos; according to Telford, "the collection is inspired by fusing Old World art and architecture and 21st century technology."
And though we could tell you which pieces to pick up--the design director is obsessed with the leather-cashmere combo jacket ("It's a great wardrobe staple that has a lot of unexpected details")--we're instead going to recommend that you get up close and personal to truly understand just how perfect-in-every-way the collection is. Because after all, finding a cold weather trifecta is hard enough; finding one that no one else has heard of is even better.
Visit thisisquinn.tumblr.com for more info.