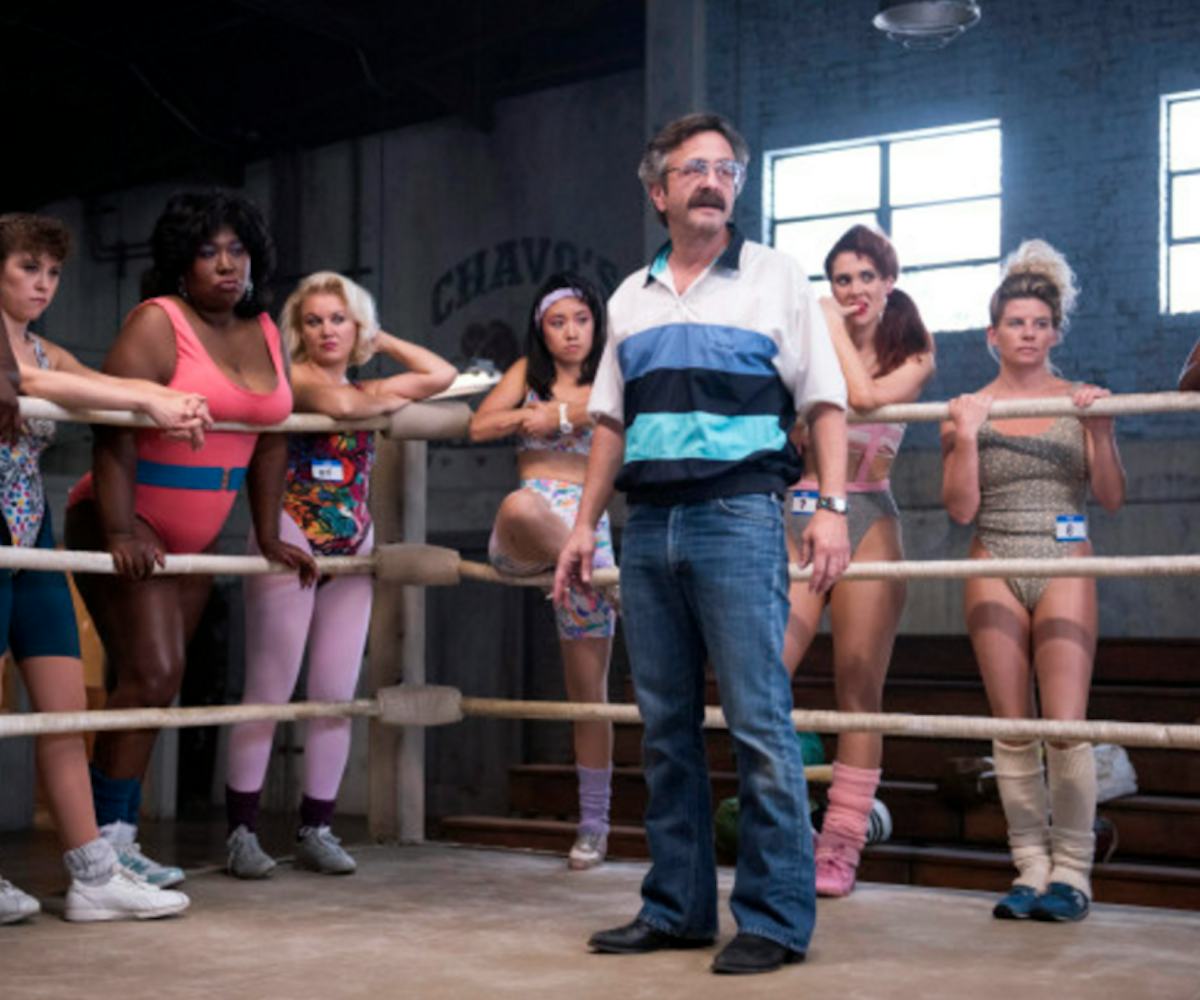 Photo via Netflix
The First Gloriously Retro Images From 'GLOW' Are Here
Your first look at Netflix's female wrestling dramedy
With Orange Is the New Black, Jenji Kohan reinvented the prison drama by setting her story in an all-female facility and subverting what had until then been a male-dominated genre. And although shows or movies about wrestling aren't as common, Kohan is taking a similar approach to her new Netflix show GLOW, which is set in a women's professional wrestling circuit in the 1980s. (GLOW stands for the Gorgeous Ladies of Wrestling.) Until now we've had to imagine what that might look like since Netflix hasn't released any imagery from the show except for a short teaser. But that changes today, with the debut of the first official stills from the series that feature shots of the show's sprawling female cast, including the lead character Ruth, played by Alison Brie, as she transforms into a unfuckablewith wrestler.
The photos, which are below, tell us several things about the series, which premieres on Netflix on June 23. They show us that Ruth will be down and out and that she'll most likely join GLOW not in an attempt to fulfill a lifelong dream, but to score some extra cash. The series will feature training sequences, which look like your typical '80s-era aerobics class. And the league will be led by Marc Maron, who could either be a benevolent father figure or a total sleazebag. Undetermined. And finally, much like Orange Is the New Black, GLOW will feature women of all shapes, sizes, and colors, which might help to explain why it's our most anticipated Netflix show of the coming year. 
See the first photos from GLOW below.