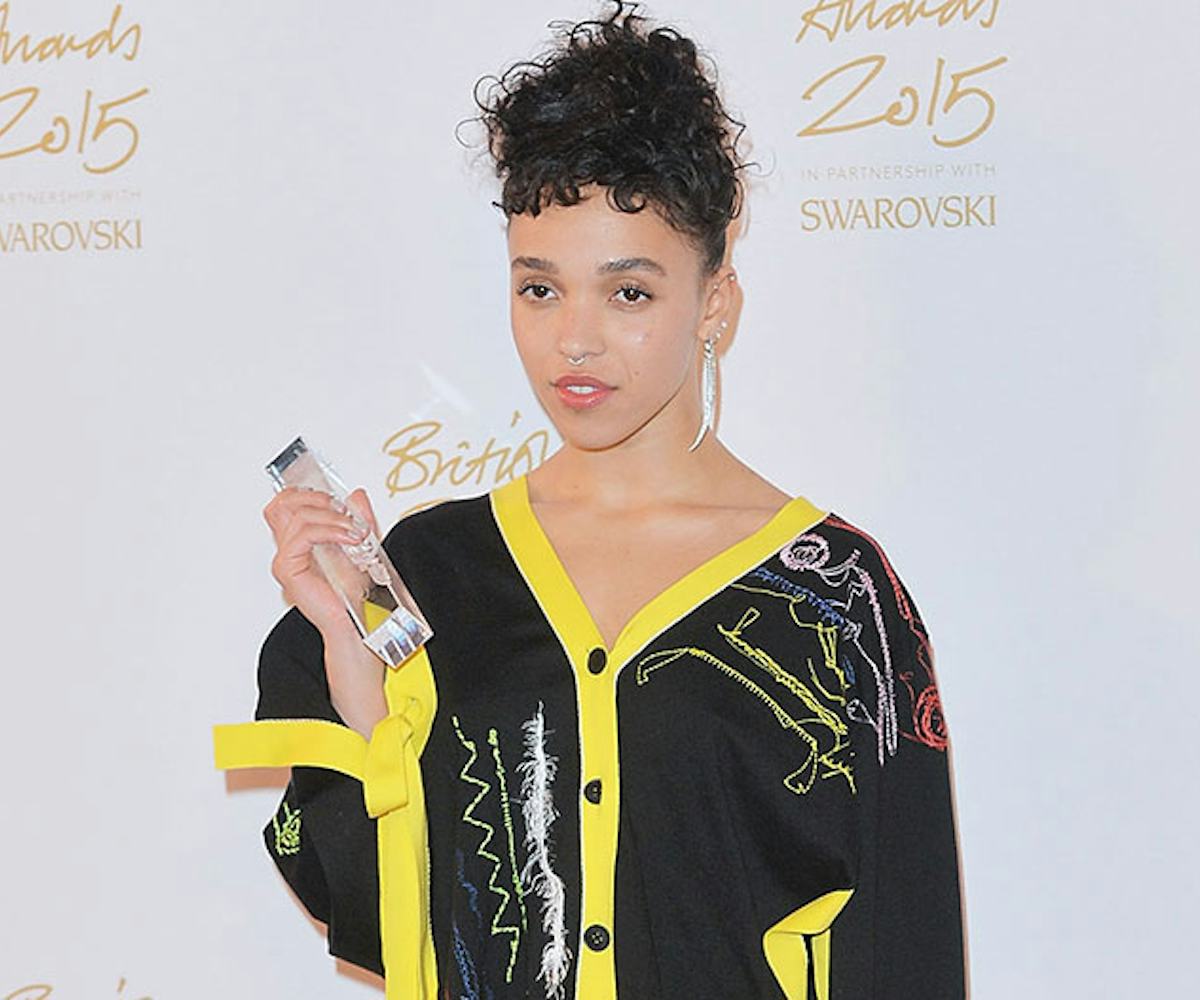 Photo: Anthony Harvey/Getty Images.
FKA Twigs' Latest Red-Carpet Style Is Sophisticated Comfort
Comfort is a word that's typically checked at the proverbial door of a red carpet. More recently, however, fancy event attendees have been finding innovative ways to dodge the Worst Dressed lists without sacrificing the feeling. (It's okay to wear pajamas if they're designer, right Rihanna?) FKA twigs, though she's known for bondage-inspired looks, was one of those fancy event attendees last night.
Our girl twigs wore two outfits to the 2015 British Fashion Awards that looked comfortable as hell. The first was a black Calvin Klein hybrid of overalls. The exaggerated slouches of the torso detail seamlessly flowed into the wide-legged trousers that gave the effect of it being a gown, when in reality, girl was walking around in pants. After accepting the Fashion Innovator Award, twigs slipped into a Christopher Kane number that screamed "luxury" and "comfort." (You know you've made it when your nighttime chill sessions are done in high-end robes.)
This isn't the first time twigs has turned heads in Christopher Kane. She rocked one of his artful dress designs that featured a penis to the 2015 Met Gala. Talk about pushing boundaries. Anyway, this number did not feature any genitalia (that we can see), but it did feature more sketches and line work. Her choice to pair them with S&M-like booties and a statement earring made the look that much more imitable. Now, on to figuring out how to cop these looks for our own comfort needs.
Calvin Klein's lookin' foine.
If we take an oversized silk baseball shirt and draw on it, will it still look as good?