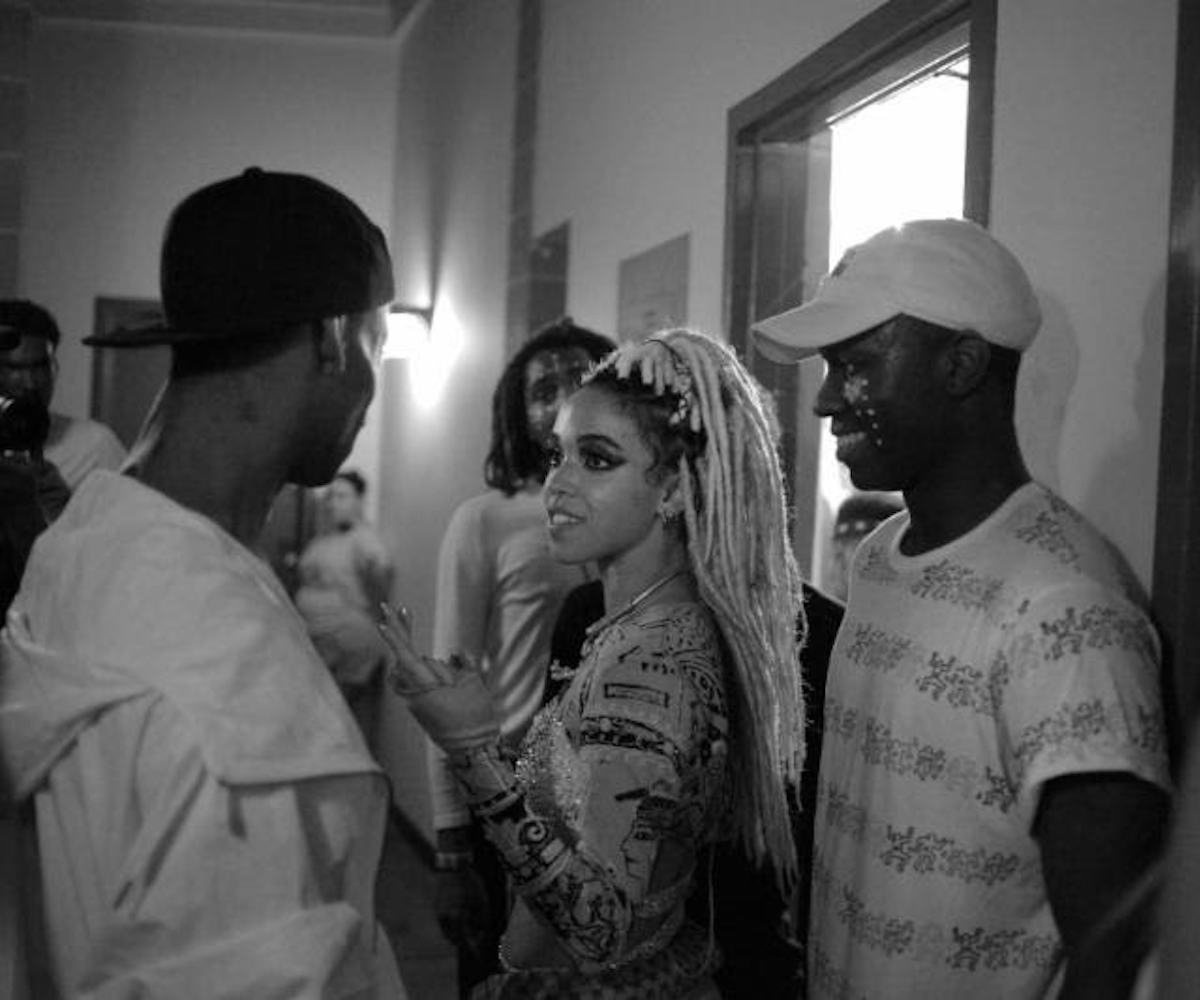 Photo courtesy of BT PR
FKA Twigs Turned Her Dance Workshop Into A Short Documentary
Watch the official trailer now
Remember when FKA twigs hosted a super low key dance workshop in Baltimore, Maryland this past summer? Soon we'll be able to see what really went down at Lithuanian Hall on July 18. Twigs collaborated with Wetransfer Studios to film the whole session for a documentary titled Baltimore Dance Project. The trailer for the Nick Walker-directed documentary was premiered by the Baltimore Sun.
"When I was thinking about doing a dance project, the obvious places would be L.A. or New York, but I thought why not go to a place that obviously has so much soul and so much amazing energy?" twigs said in a press release. "You'll be able to connect with them rather than being another artist that is passing through."
The workshop served as a call to action to bring the creative community of Baltimore together to "celebrate artistic expression" through the form of dance. With the intense political climate in the city, twigs wanted to provide a space where people could be united by a common passion. Approximately 400 dancers showed up to the free session and had the opportunity to work alongside twigs and her collaborators Ramon Baynes, Kash Powell and Dominic Lawrence.
The nine minute long documentary is a condensed version of the five hours worth of choreography from the dancers' routines. Watch the entire trailer here.