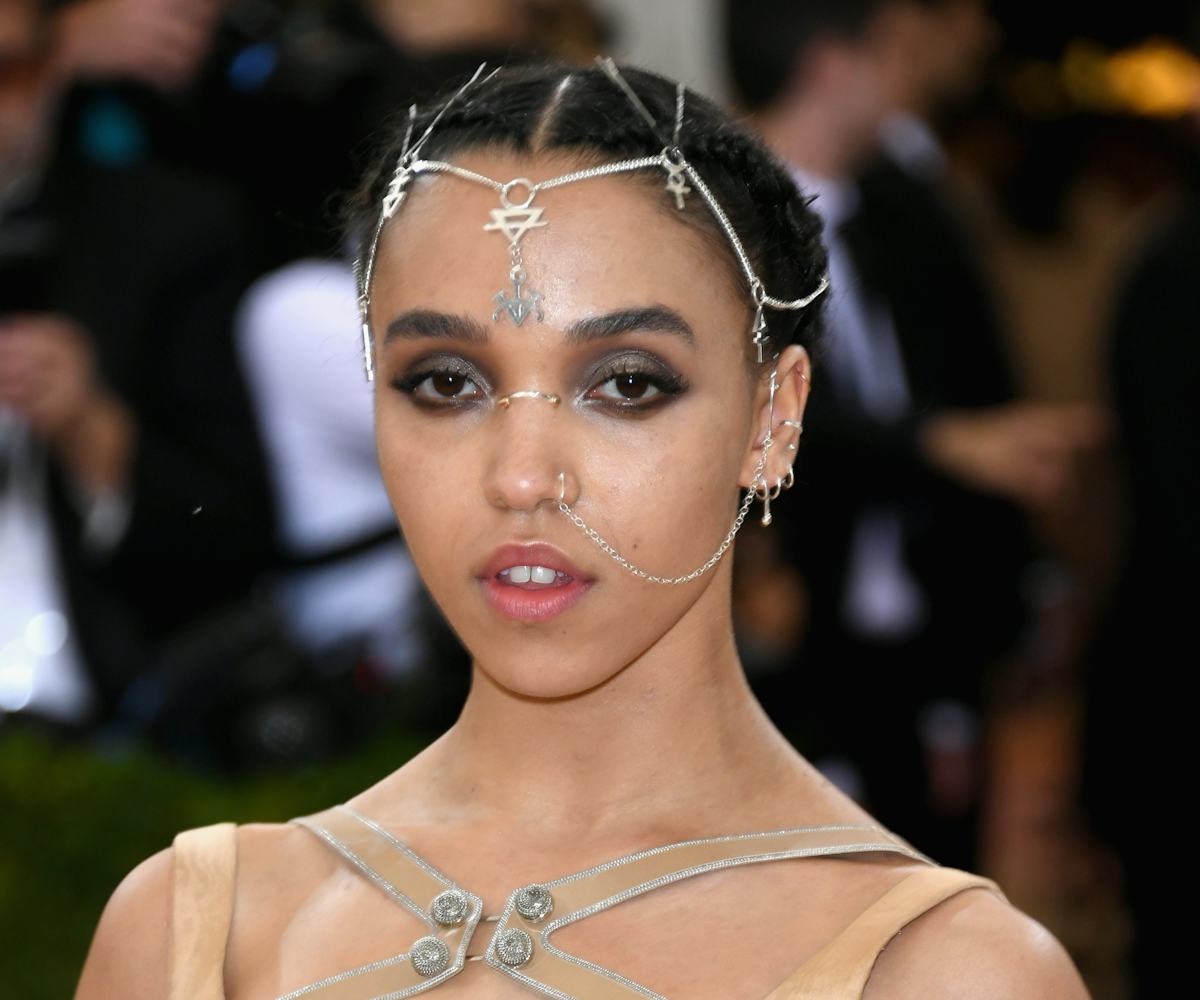 Photo by Larry Busacca/Getty Images
Soon You'll Be Able To Smell Like FKA twigs
Not getting enough of FKA twigs? Soon you won't have to worry about getting your daily dose. According to WWD, the 28-year-old is expected to release her own fragrance with House of Matriarch sometime this year.
Brand founder Christi Meshell met twigs about two years ago when she created a custom perfume for the artist. On their upcoming collaboration, Meshell gushed about how twigs "brings a feminine voice to beauty in a new and raw way." She also added that she's "really happy to be working with her" because she's "inspiring" and "gutsy."
One other important detail that Meshall mentioned is that there won't be a big rollout when the product is officially released for consumption. "[twigs]'s very anti-establishment like I am. She doesn't want to sell it at any retailer," Meshall said. "Overnight, she's going to add it to her website. Her fans are dying for anything she drops." 
Until official word gets out, count on us checking twigs' website every single day. We imagine that the scent would be something sexy and sweet, like an exotic flower. A few names we already have in mind are "Papi Pacify," "Glass & Patron," and "Water Me." (To be honest, it would be pretty cool to say that you're wearing "Mothercreep" too.) 
Feel free to use the name suggestions twigs, just send a few bottles our way in return.