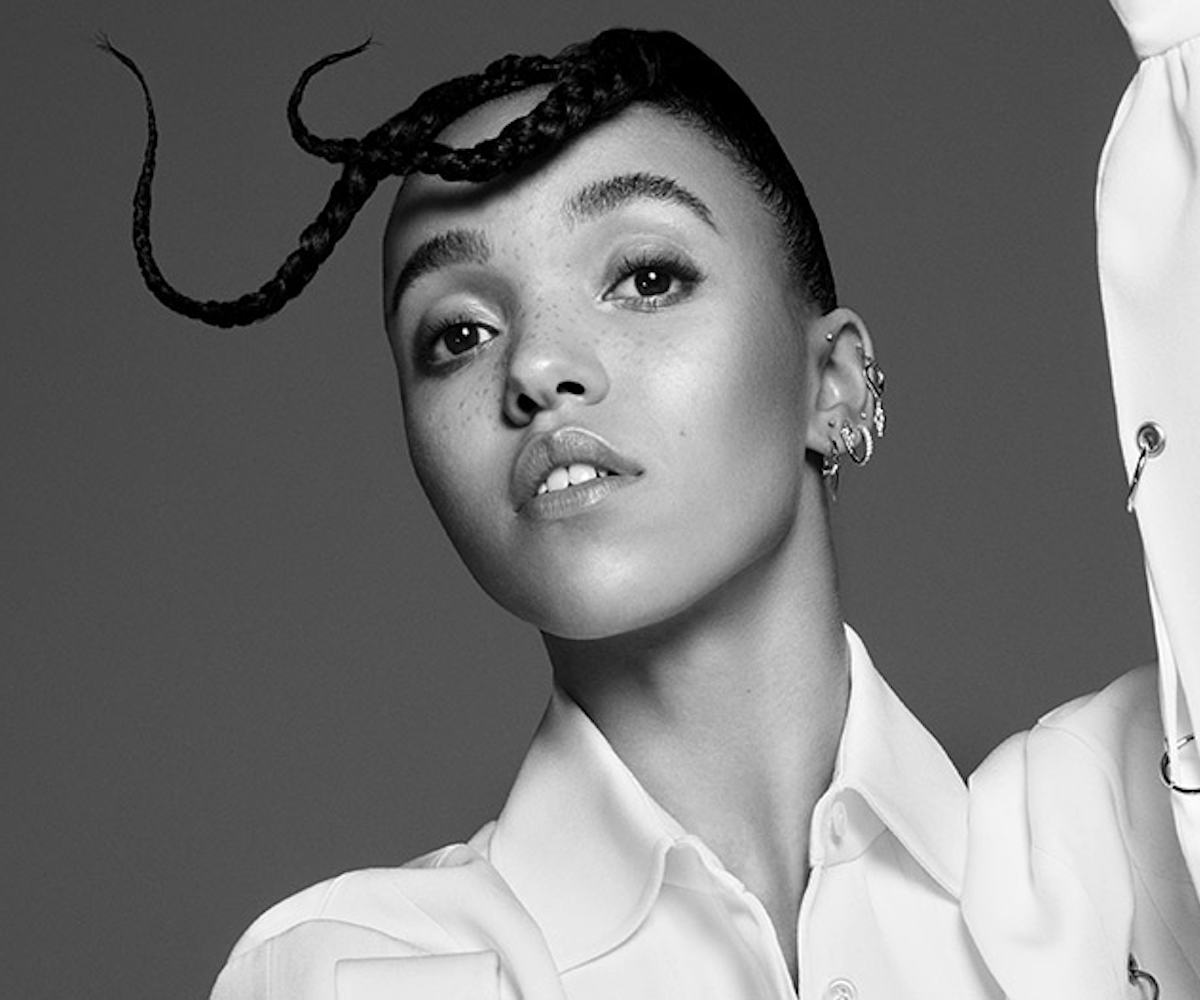 Photo courtesy of The Widow Series Curator
FKA twigs Has A Special Halloween In Store
Spend your Halloween with FKA twigs. This year, the "Two Weeks" singer will be taking part in London's Veuve Clicquot Widow Series for a special performance called "Rooms."  
Last August, twigs posted a casting call to her social media accounts asking for performers "of all genres" to audition for a "major" project. "No talent or style is too extreme," she said. "All performers must be based or be able to work in the U.K." The details then were scarce, but a press release from today explains it a little bit further. "Rooms" is going to incite "fear and enlightenment through multiple [mediums]." There is also mention of "spiritual exploration" through "immersive and tactile" event. Chic!
This will be the second year the Veuve Clicquot Widow Series has gone on. It is meant to celebrate creativity; famed photographer Nick Knight currently curates it. "'Rooms' is one of my most ambitious projects to date," twigs adds in the release, "so I'm very excited to be bringing it to life for the Veuve Clicquot Widow Series." 
Tickets for the performance can be purchased here.