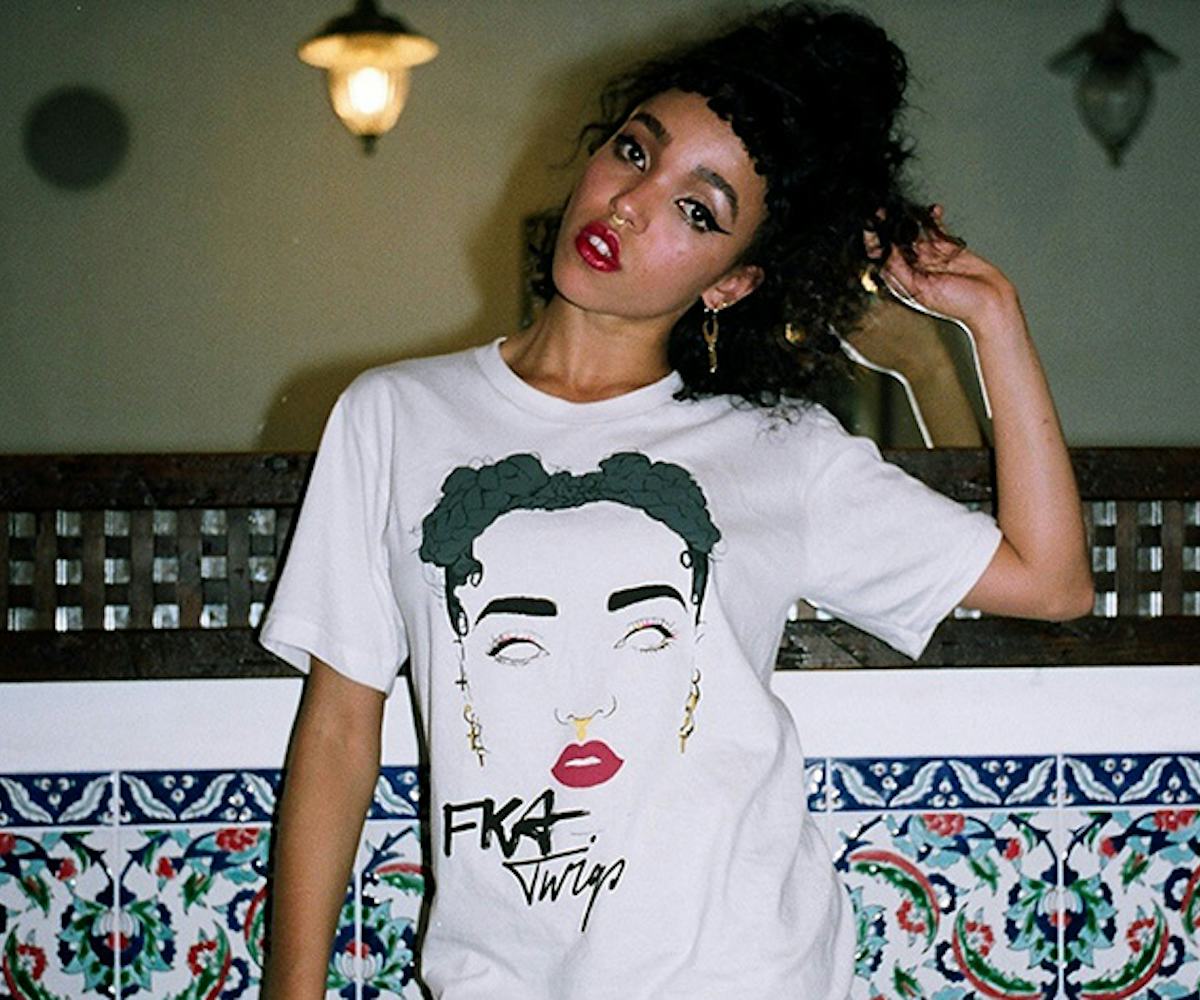 Photo: via FKA twigs/Tumblr.
Alert! FKA twigs Just Opened An Online Store
Listen up, everyone! FKA twigs opened an online store, and it's about damn time. Currently, there are a little over 10 items available, ranging from tees, posters, jackets, and a candle. (If you're wondering what eau twigs is shelling, it's nothing. Literally, unscented. It is just a scent-less flame, designed to illuminate your inner goddess.)
Twigs quietly announced the e-store's opening over her social media platforms, along with a letter to her shoppers—which, is/should be everyone, ever. "Hi," it begins, "use the hashtag #FKAme so I can see you wearing what you got from the store." Basically, twigs will post her favs on her Tumblr, and you will have the satisfaction of knowing FKA twigs noticed you.
Now, excuse us while we spend all the money we saved for other people's gifts and treat ourselves.