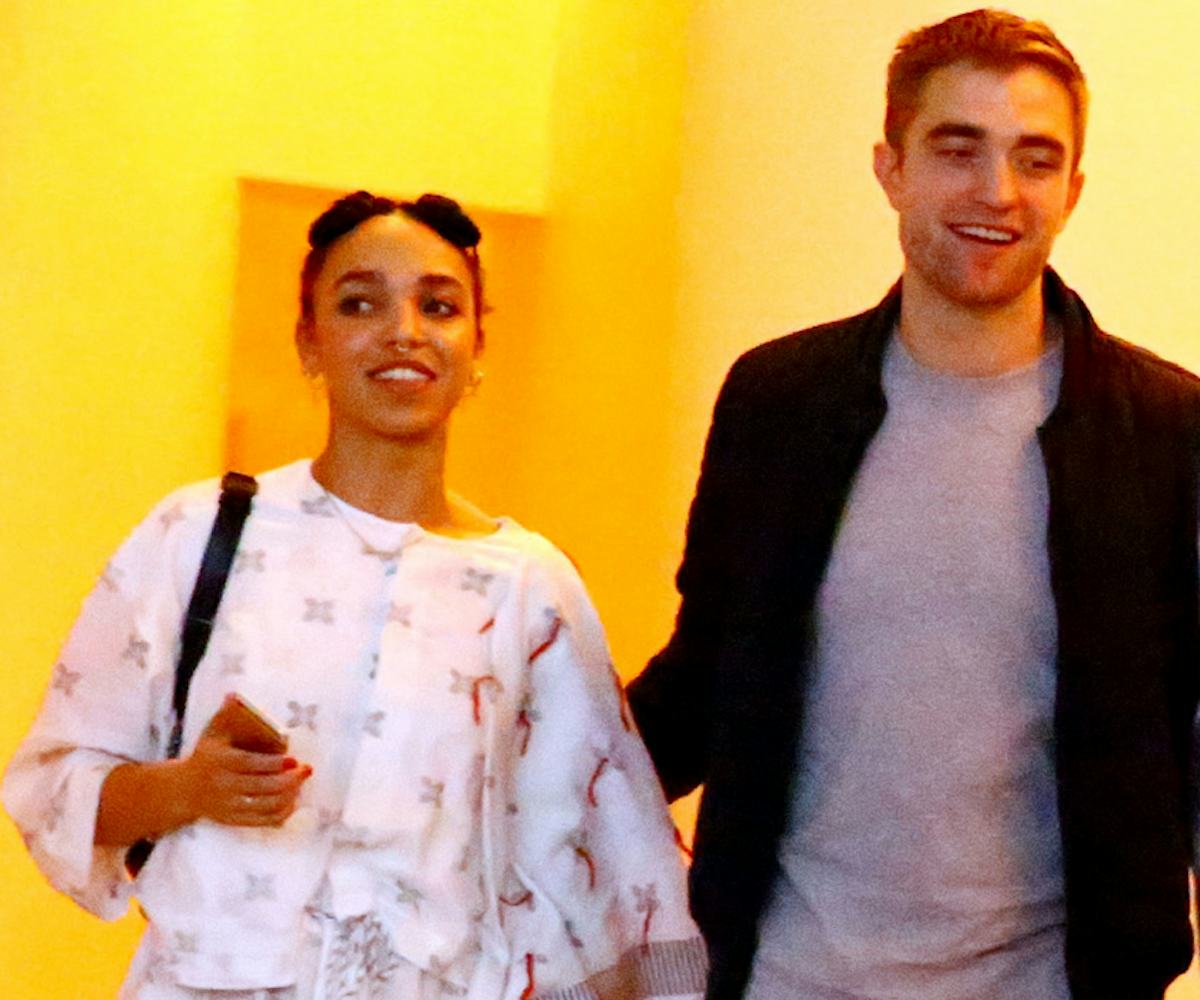 Photo by Astrid Stawiarz / Getty Images
fka twigs and robert pattinson are reportedly engaged
Breaking news: FKA twigs and Robert Pattinson are engaged, and you wouldn't guess who let the secret slip.
In an interview with Vulture, America's favorite "rappa ternt sanga," T-Pain, mentions twigs as one of his favorite artists, and laments that she hasn't had the time to collaborate with him, given that she's on tour so much—and engaged. Wait, what? "I don't know if she wanted anybody to know that," Pain says. Well, now we do. And we really hope this isn't just one huge, impressively-orchestrated April Fools' joke. 
Rumors of twigs and Pattinson's romantic relationship started last September. After the two were seen holding hands, some Pattinson fans and Kristen Stewart devotees spewed racist remarks at the singer via Twitter. After addressing the trolls, Twigs never looked back. Pattinson started attending her concerts and introduced her to his family (who love her even though she's not as "clean-cut" as Stewart). The pair allegedly exchanged promise rings last month. Clearly, this is the next step. And we're very, very happy for them.