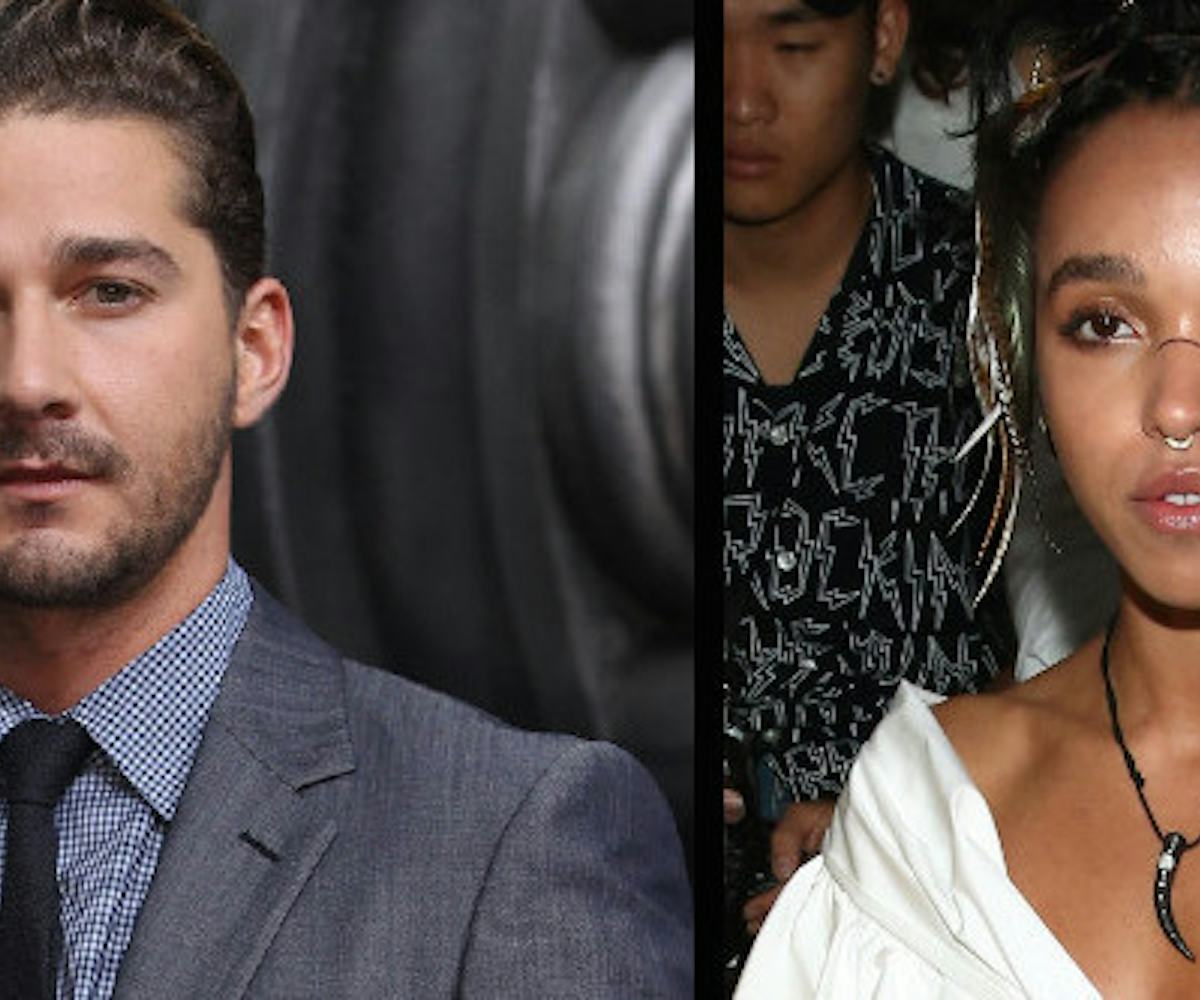 Photos By Sean Gallup & Monica Schipper/Getty Images.
Shia LaBeouf And FKA Twigs Are Reportedly Dating
Today in strange celebrity pairings, rumor has it that Shia LaBeouf and FKA twigs are seeing each other.
On the heels of confirmation that LaBeouf and his wife, Mia Goth, had officially filed for divorce, the actor was spotted outside of twigs' London home. In photos taken by the Daily Mail yesterday, the casually dressed pair can be seen on their way to and from a local grocery store. According to the site, LaBeouf and twigs met on the set of his film, Honey Boy, earlier this year.
Not only that, but it was initially reported that twigs seemingly confirmed the relationship to a reporter from the Daily Mail. "We're very happy, we're having a nice time," twigs reportedly said over the intercom. However, it appears that the Daily Mail has since amended that report, as it may have been a friend talking. As of this morning, the site reports that a source close to twigs confirmed that they are dating, saying that "they are very happy, having a nice time." Hmm.
As for any official statements? Well, according to People, representatives for both LaBeouf and twigs left it at a firm "no comment."
Check out the photos via the Daily Mail.