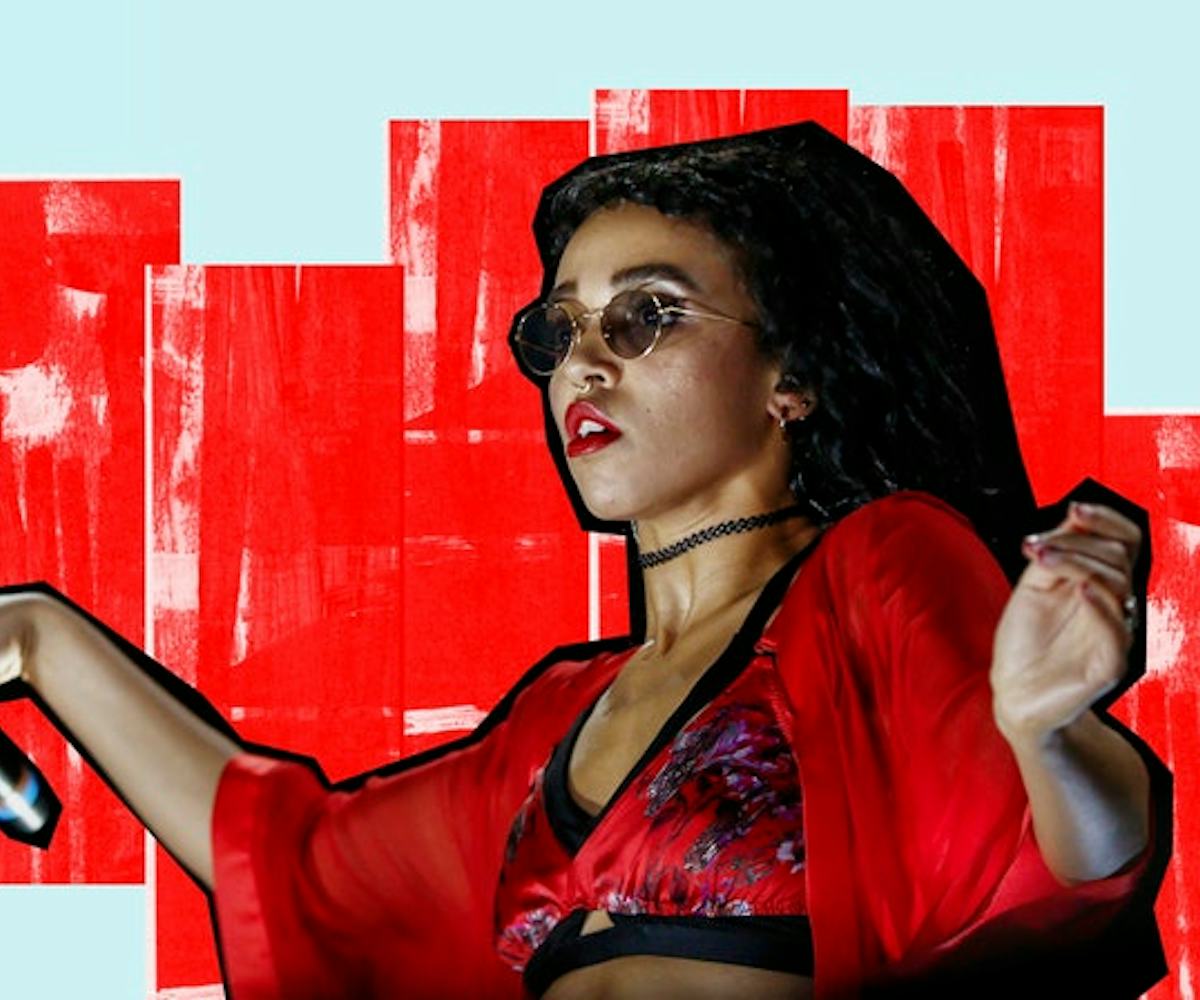 Photo by Michael Hickey / Getty Images
FKA twigs Taught A Fiery Dance Class In Baltimore
And there's footage to prove it
FKA twigs is an incredibly gifted singer, but her first love has always been dance. She proved as much yesterday when she hosted a free dance workshop in Baltimore. The generous move came after twigs posted a simple invite on her Twitter account. "hey i'm running a free dance workshop in baltimore tomorrow afternoon/evening, full details in a few hours," it read. The workshop was for intermediate and advanced dancers, and twigs, who is in town to perform at Baltimore's Pier 6 tonight, said she'd also be choosing dancers to perform with her at the show.
The singer was joined by the dancers of her current live show, Radiant Me², and she posted some of the electric workshop results to her Twitter account. You can see them below. 
The dancers had to be over 18, and it's clear from the footage that they were all very experienced. They'd have to be in order to keep up with a virtuoso performer like twigs. After Baltimore, twigs will head to New York where she'll perform during a prime slot at the city's inaugural Panorama festival. Keep your eyes on her Twitter account for some potential free dance classes in the tri-state area.