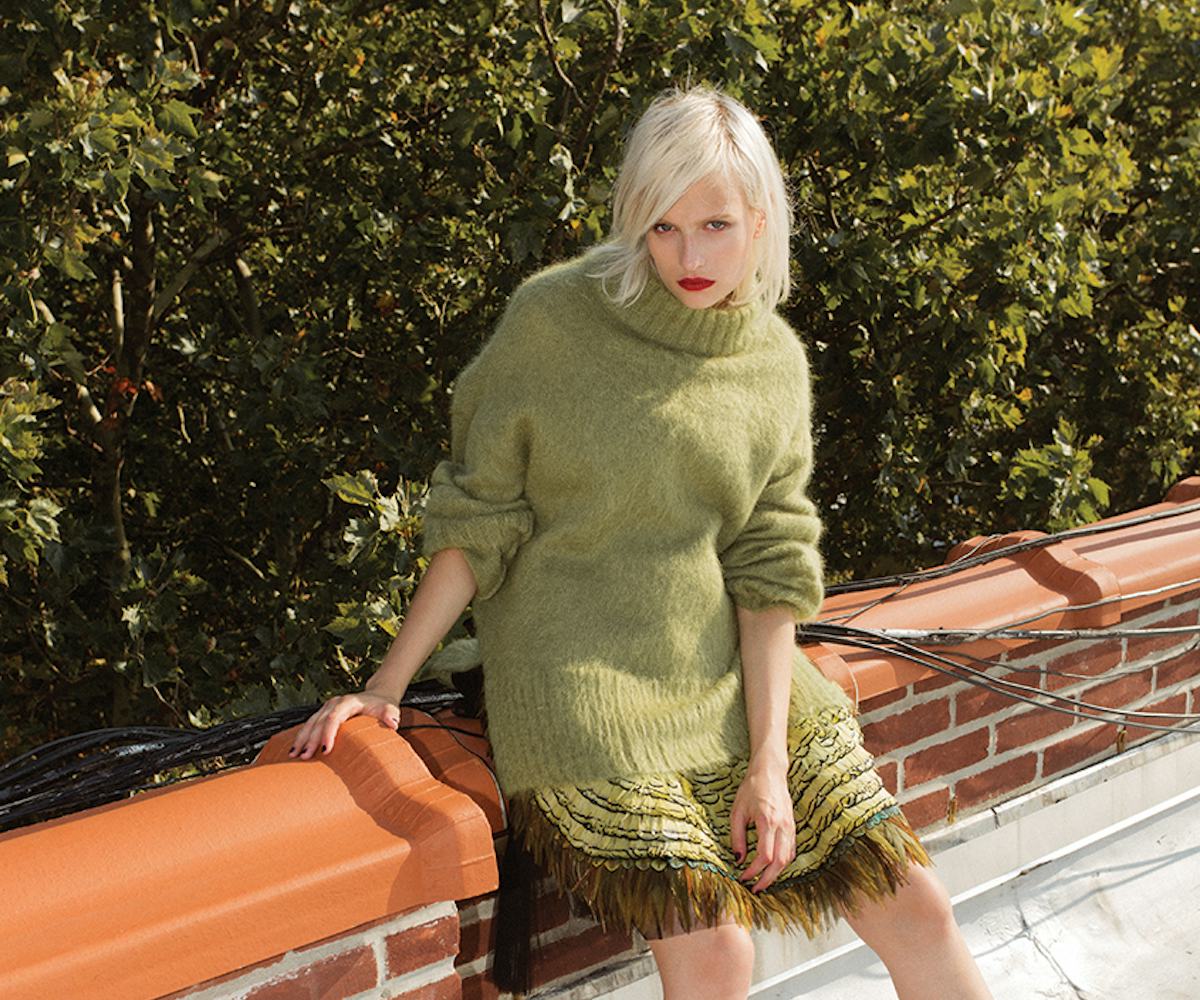 photo by isa wipfli / styled by savannah white
how to be a flapper in 2014
we're channeling sally bowles.
With Emma Stone's new role as the retro club singer in Broadway's Cabaret, it seems the 1920s are coming back in full swing.
We totally predicated the trend in our October "Light as a Feather" fashion feature. Now, we're breaking down each look so you can see just how to channel your inner Sally Bowles in 2014, without it looking like a Halloween costume.
Tip #1: The embellishment on flapper outfits was always super stunning. Try mixing sheer fabrics with polka dots, play with coat and skirt lengths, and rock a wild pair of booties to show your rebellious side.
Tip #2: Feathers are a must, especially when they fall in unexpected directions (like, when you're swing dancing). Add sparkly layered jewelry for a fancy touch.
Tip #3: A la Emma Stone's look in Cabaret, get scandalous with a skin-showing leather top and slim high-waisted skirt, plus the highest shoes you can find.
Tip #4: Always go for a red lip if you're channeling the 1930s. Tip #5: Layer long, fuzzy sweaters over short glitzy, textured dresses, and high socks with heels.