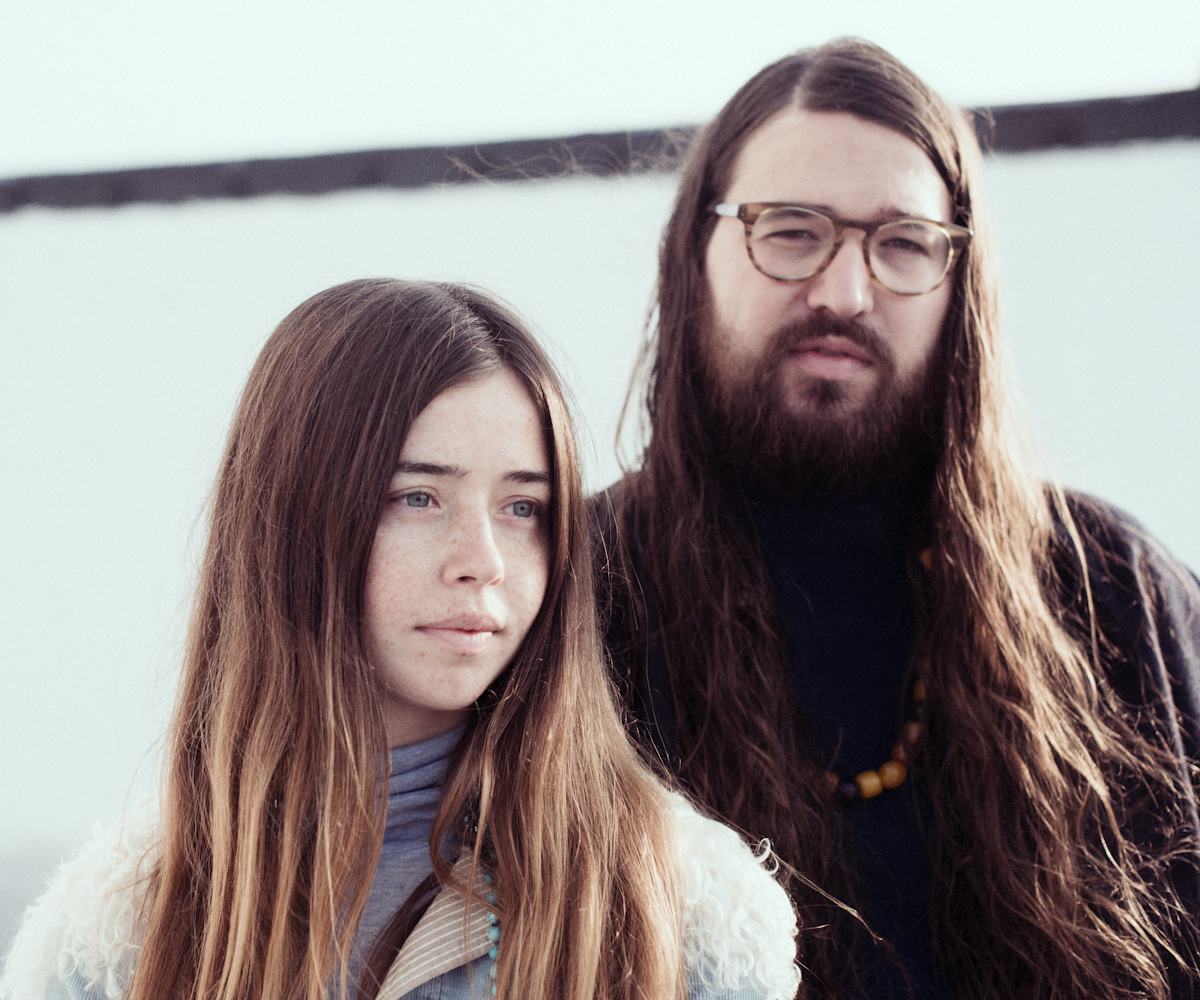 Photo courtesy of Glassnote
Watch Flo Morrissey And Matthew E. White Get Their "Grease" Lightning On
This crafty visual is too cool for school
Lately, we've been trying to preoccupy ourselves by going back in time. And what better period to visit than the '50s, when Americans were constantly on the watch for a nuclear apocalypse and Grease was on everyone's mind? Clearly, 22-year-old singer-songwriter Flo Morrissey agrees because she found herself so inspired by the musical film, that she collaborated with Matthew E. White to channel its infectious energy into the song "Grease." Today, we're premiering the colorfully animated music video for the groovy track.
"I've always been enamored with animation and wanted to explore it alongside my music, so it felt like the perfect opportunity for Gentlewoman, Ruby Man," says Morrissey. "I love the new ground it creates for Matt and me to walk down—there's a sense of innocence and fantasy to it."
The trippy visual was conceptualized by Inès Gurovich, an artist from Buenos Aires, Argentina. The majority of her work is rooted in the empowerment of self-realizations. There's an element of the psychedelic to this animation as Morrissey's and White's doodles ride a motorcycle through the mountains while a zebra wearing a Pink Ladies bomber jacket frolics around. 
"Grease" is featured on the pair's full-length album, Gentlewoman, Ruby Man, out now on Glassnote Records. Watch the adventure in the video, below.
Catch Flo Morrissey on tour at the following gigs:
February 7 – Richmond, VA @The Broadberry
February 9 – Brooklyn, NY @ Baby's All Right
February 13 – London, UK @Union Chapel – SOLD OUT
February 15 – Paris, France @ La Maroquinerie