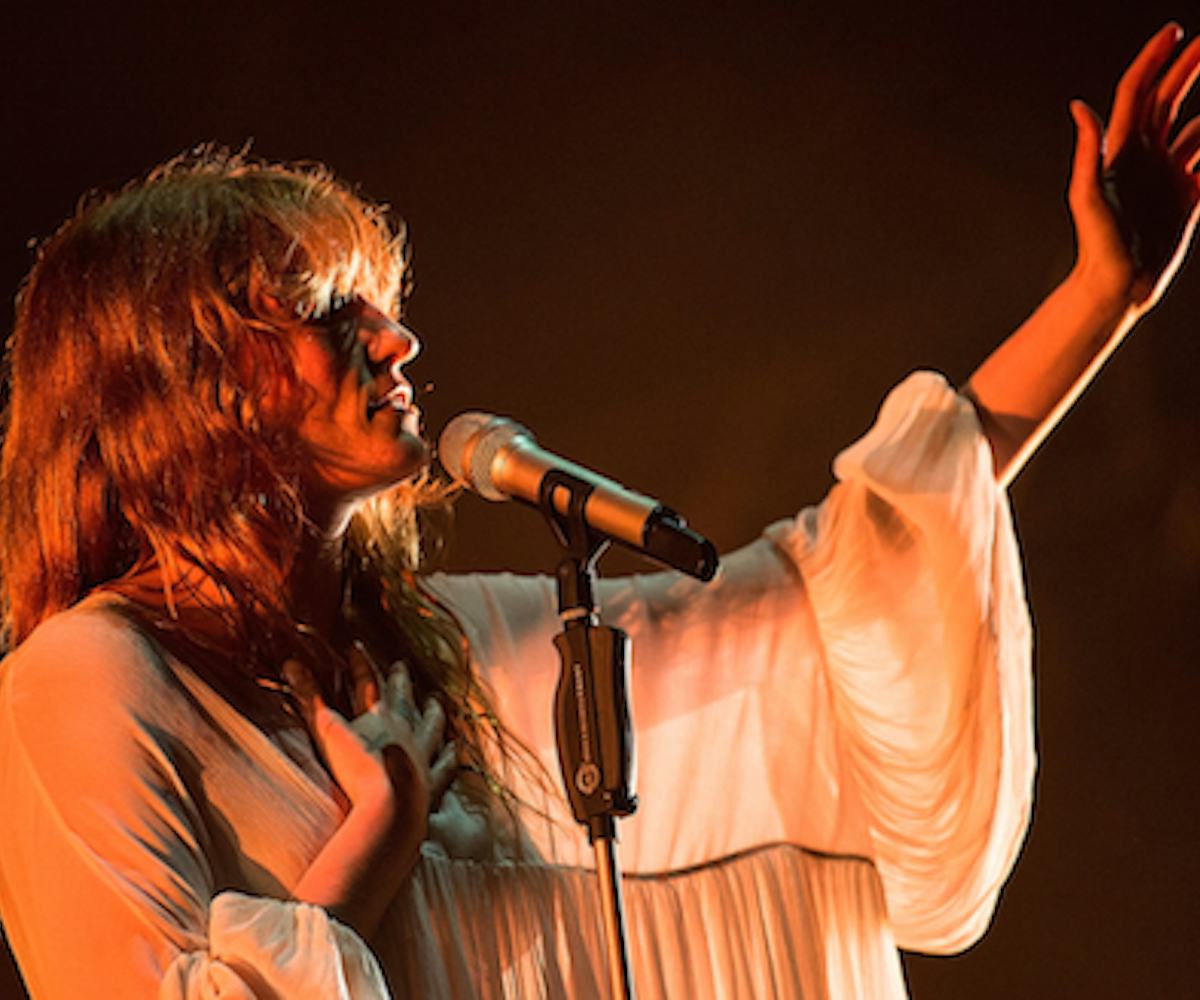 Hear Florence + The Machine Cover The Eagles Of Death Metal
it's beautiful, it's stunning, it's for charity.
The Eagles of Death Metal were on the stage of the deadly, tragic terrorist attack at Paris' Bataclan theater—an attack that killed 89 including some of the band's own marketing team. Since then, not only have musical artists been covering the band's songs in tribute, but Eagles of Death Metal themselves have become a focal point for media coverage of the aftermath of the attacks.
On top of giving interviews and making touching gestures in tribute to the victims, the band has put together a covers collection of their song "I Love You All The Time" for sale on various platforms. As reported, 100 percent of the proceeds from sales of both the collection and the individual covers—which include Jimmy Eat World, Kings of Leon, and many others—will go to relief organizations.
Naturally, we're most excited about Florence + The Machine's sparkling "I Love You All The Time" cover featuring the Maccabees, which you can check out below and purchase on iTunes, Amazon Prime, and Spotify. Listen and buy. It's a good thing.
(Via Consequence of Sound)