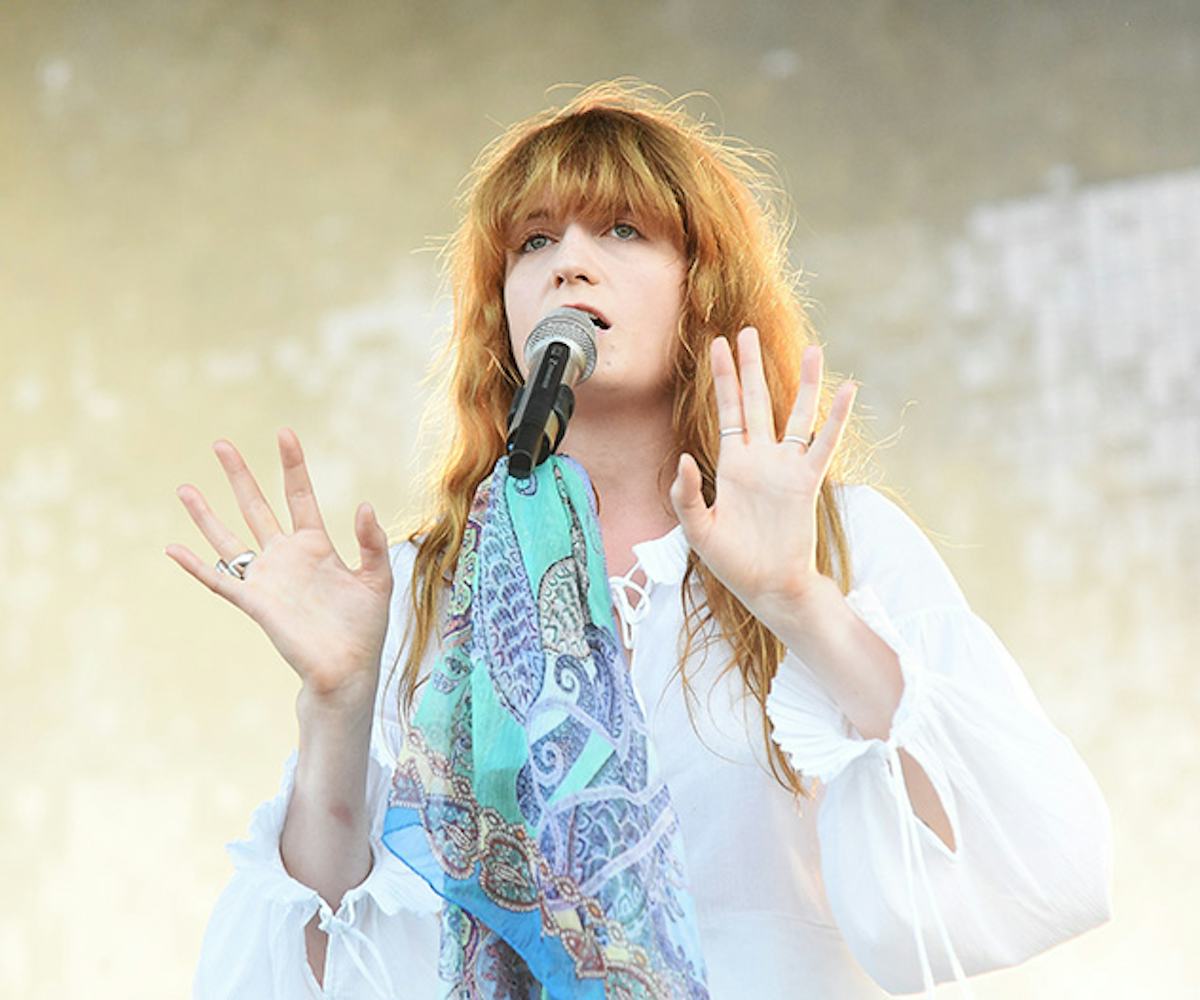 Photo by Jason Merritt/Getty Images
Florence + The Machine Cover "Where Are Ü Now"
less bieber, more brooding
Give Florence Welch a song, and she'll kill it every time. She and her Machine performed a cover of Jack Ü and Justin Bieber's runaway smash "Where Are Ü Now" on BBC Radio 1's Live Lounge last night, and transformed it. Synths were swapped for light bass and a guitar line that harps back to Jamie xx's production on Drake's "Take Care." She carried horns from her previous songs (off her newest album How Big, How Blue, How Beautiful) into the cover as well, creating to a decidedly moodier atmosphere.
Welch has previously put her twist on tracks like the aforementioned "Take Care" to much praise. Her most famous cover, though, might be of Candi Staton's 1986 single "You've Got The Love." After a very (read: very) impressive remix by Jamie xx, Welch's status as a vocal chameleon was solidified. And this here Bieber cover is another for her ever-expanding oeuvre.
Her full BBC set is below, but if you want to jump past that and get right into the Biebs, the 23:30 mark is where it begins.