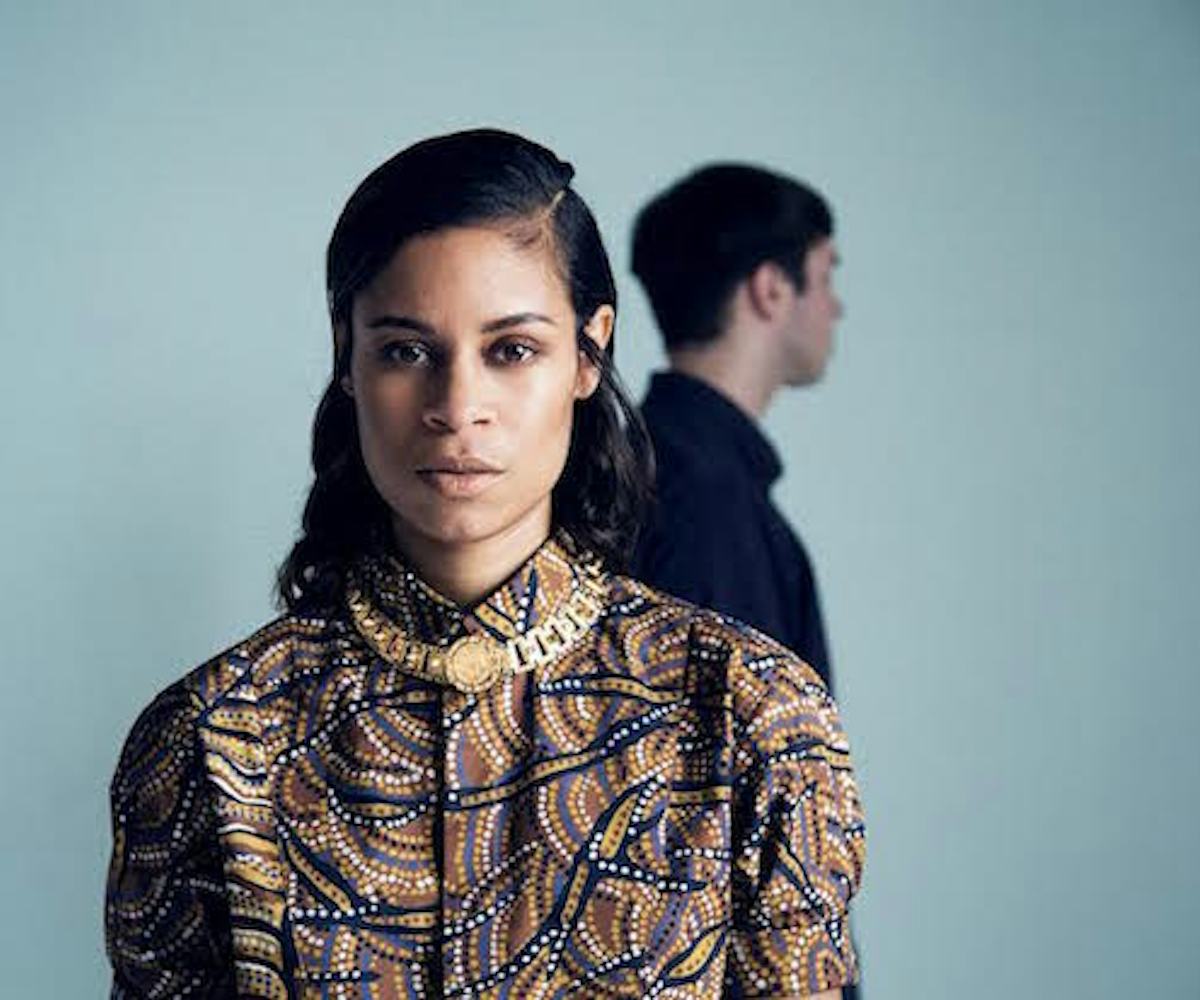 Photo courtesy of AlunaGeorge.
Flume Lent A Hand On AlunaGeorge's New Song "I Remember"
If you're a fan of AlunaGeorge, today is a good day. If you're a fan of Flume, today is an even better day. If you're a fan of both AlunaGeorge and Flume, well, today might just be the best day ever. That's because the futuristic R&B duo just dropped a brand new, Flume-produced single from their upcoming LP called "I Remember." 
Aluna Francis hit Annie Mac's BBC 1 radio show to premiere the track, and spoke a little about the meaning behind it. "It's pretty much how it sounds," explained Francis. "You bump into an ex, you pretty much think you've really got over him, and there's that moment when you bump into him, and you're kind of acting like strangers… but there's memories that pop up in your head, and in a way, you wish you could back up to the beginning and meet him again and go through the best bits." In other words, it's Eternal Sunshine of The Spotless Mind in song form.
Francis also revealed that the duo hooked up with Flume on the festival circuit, which is usually where the best collaborations go down. Maybe it's something in the air, cough, cough. 
It's been three years since AlunaGeorge gifted us with their debut album Body Music, but according to Francis, the long-awaited follow-up will soon be upon us. "We've got absolutely shed-loads of songs," Francis told The Fader earlier this year. One of them, of course, is called "I Remember," and you can listen to it below.