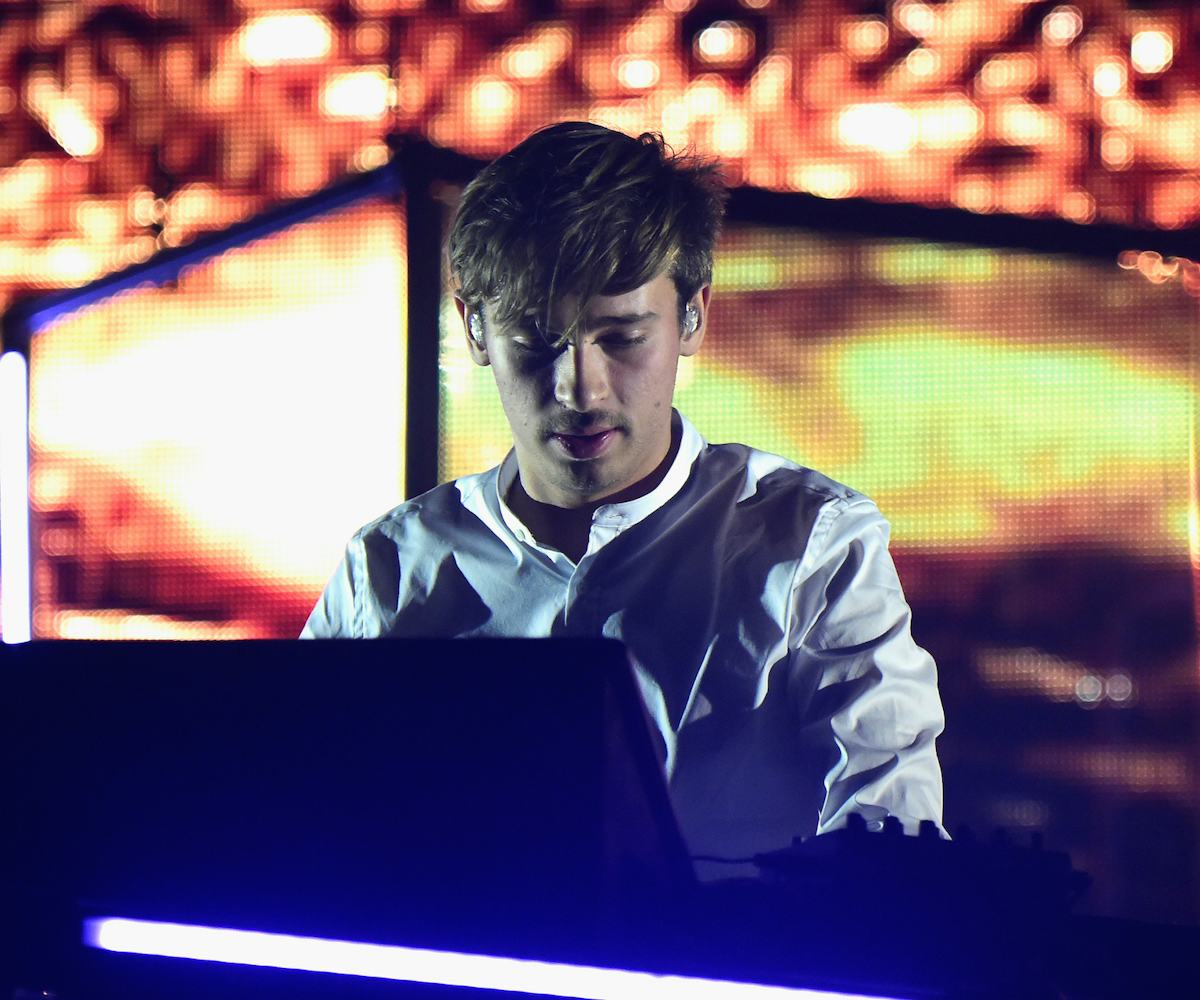 Photo Kevin Winter/Getty
Flume Just Dropped His Sexiest Song Ever
Don't say we didn't "Say It"
With what turned out to be a stinging Coachella set still ringing in thousands of ears, Flume has taken this week to drop his second official single of his long-awaited forthcoming album, Skin. Hitting the airwaves just about an hour ago on Annie Mac's BBC1 radio show, "Say It" is a scorcher that hits all kinds of sexy buttons thanks in large part to guest vocals by Tove Lo.
Sweltering and a little bit dangerous, "Say It" follows in much the same vein as Rihanna and Eminem's "Love the Way You Lie" from back in 2010—a story of a relationship that's a little rough, a little exploitative, but hot and welcome all the same. Is Flume going to get flack for some of these lyrics? Hard to know, but it's damned enjoyable problematic or not. 
Oh, and it's impossible not to talk about Tove Lo's work here. Her vocals are searing. The woman is just killing it with collaborations these days (she was the best part of Nick Jonas single "Close," which also turned out to be a sweaty, sexy video). Really, let's all get more people hitting her up for singing guest spots.
So now that we've got to listen to Skin tracks "Never Be Like You," "Wall Fuck," and more, it just makes waiting another month for it to drop that much harder.
Skin arrives May 27 and you can stream "Say It," below.