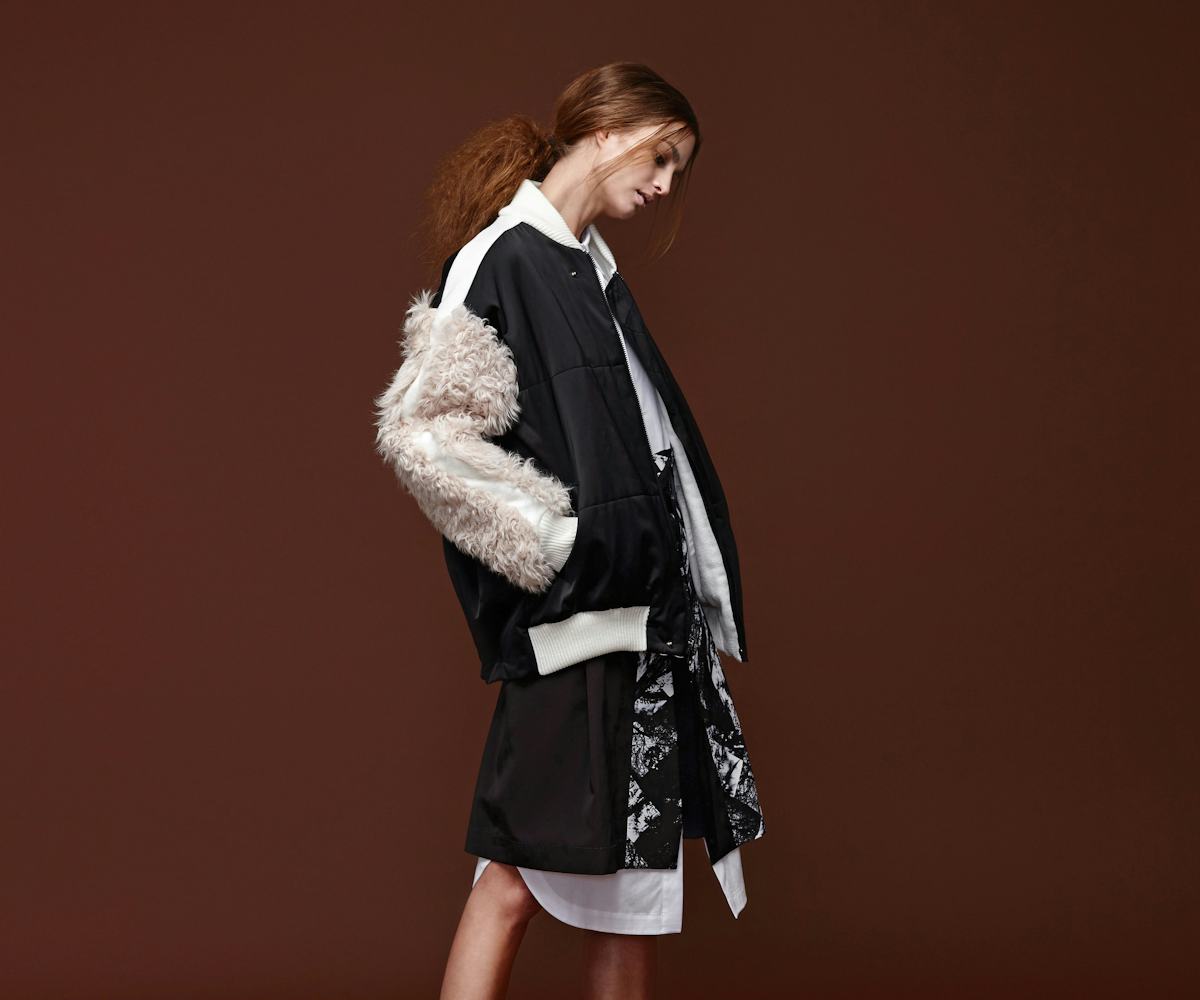 Photo courtesy of Flying Solo
Flying Solo Collective Is The New Retail Destination For Emerging Brands
Shop new, unique pieces directly from the designers
If you're a young, emerging designer, you know the struggle that it is to open your own store. In fact, it can seem close to impossible considering the cost and amount of work that goes into running a retail business.
But luckily, Elizabeth Solomeina, a second-generation jewelry designer, is not one to be easily discouraged and has come up with a brilliant solution to this age-old problem. Aware that emerging talent needs a place to showcase and sell their work without the hassle and cost of opening a store on their own, Solomeina decided to band together with more than 30 other emerging designers to form and open Flying Solo Collective.
Flying Solo Collective is a unique concept store that opened last June in NYC's Nolita neighborhood. The boutique offers womenswear-focused clothing, shoes, accessories, and swimwear from emerging designers such as Alexandra Nom, Greyant, Narciss, Kalamarie Handbags, Parme Marin, and more. Not only do 30-something different designers showcase their pieces alongside each other's collections in one beautifully curated, direct-to-consumer experience, they all contribute a certain amount of their time per week to actually work in the store on the sales floor.
Photo courtesy of Flying Solo Collective
The idea is that customers benefit from speaking to the designers in person about the pieces they're interested in, while the designers benefit by getting direct customer feedback without having to deal with a middleman. The hope is that designers will transform the future of fashion culture by providing consumers with a revolutionary shopping experience, and, in turn, will be able to give themselves and other young designers a less costly way to get out there. It's a win-win for both the designers and the consumers aiming to shop for truly unique, quality pieces. 
You can check out the full collections and designer bios at FlyingSoloCollective.com. Click through the gallery below to check out some of our favorite pieces on sale at Flying Solo Collective, and be sure to check out the shop when you're in the neighborhood.