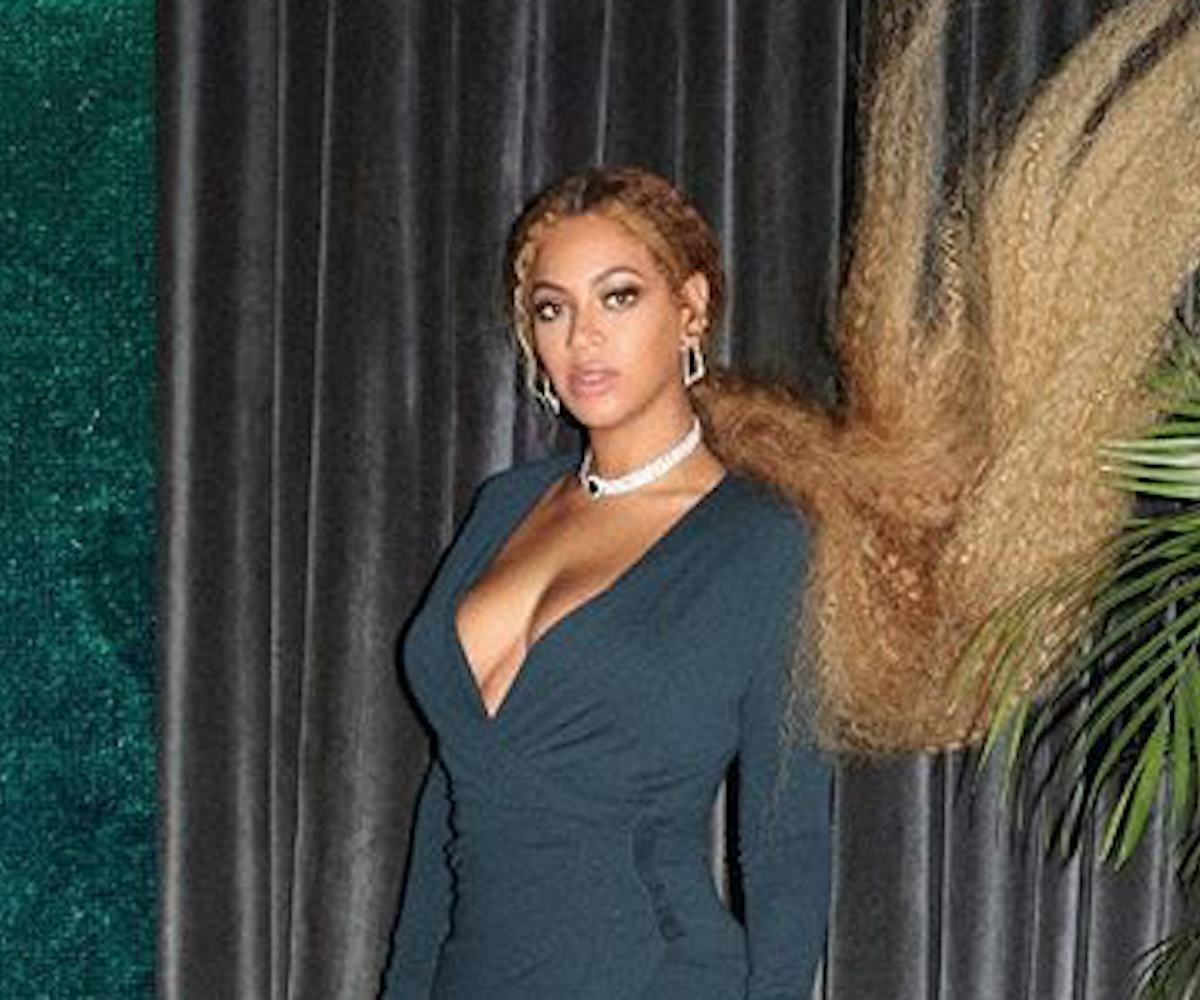 photo via instagram.com/beyonce
Beyoncé Is Now The Richest Woman In Music
Sometimes things are right in the world
According to a recent report by Forbes, Beyoncé has now replaced Taylor Swift as the richest woman in music. Raking in an estimated $105 million between June 2016 and June 2017, Beyoncé surpasses other top earners like Adele ($69M—nice) and Taylor Swift ($44) by a long-shot.
Queen Bey deserves it, of course. Not only did she release her groundbreaking, wildly successful album, Lemonade, early last year, she's also been hustling non-stop on her Formation World Tour. The singer also held the top spot back in 2014, where she brought in a whopping $115 million thanks to her self-titled album, tour, and many endorsements. 
As mentioned, in second place is Adele, who brought in $69 million this year thanks to the release of her recent album 25, for which she brought home several Grammys, including album of the year. She also embarked on her first world tour since 2011, a venture thats proven to be hugely successful for her, according to Forbes. And while Swift was inactive for most of 2017, she was able to secure third place with the recent release of Reputation just a few weeks ago. With a tour right around the corner, it's quite possible she might end up back on top in 2018. 
Either way, I think we can all agree that no matter who is at the top of the list, all of these women have proven that they are conquering the industry. Check out all the top earners, below.
1. Beyoncé: $105 million
2. Adele: $69 million
3. Taylor Swift: $44 million
4. Celine Dion: $42 million
5. Jennifer Lopez: $38 million
6. Dolly Parton: $37 million
7. Rihanna: $36 million
8. Britney Spears: $34 million
9. Katy Perry: $33 million
10. Barbra Streisand: $30 million