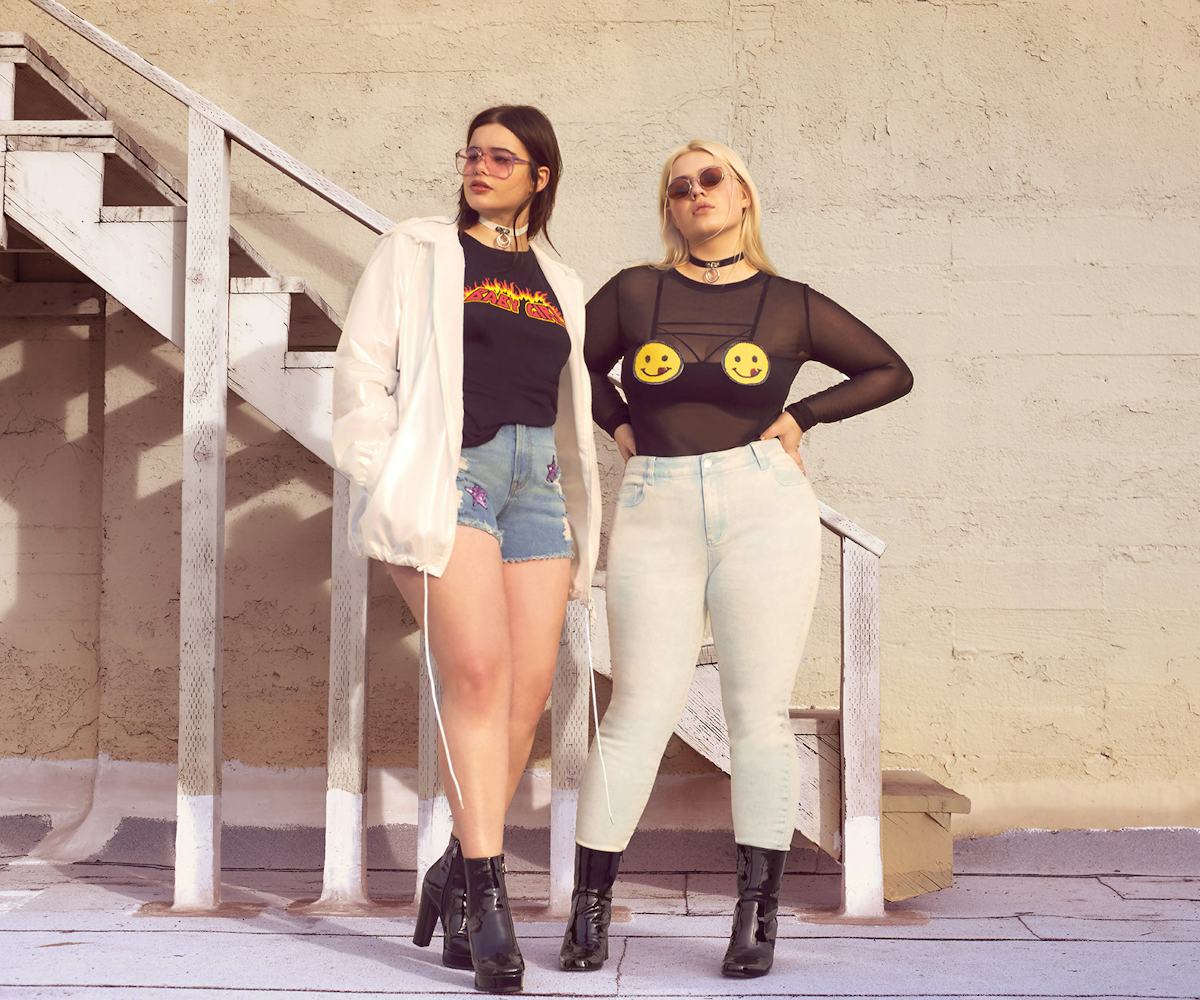 Photo courtesy of Forever 21
Forever 21 Is Revamping Their Plus Size Line
You can expect much, much more
Come this Friday, we'll be seeing a total relaunch of Forever 21 Plus.
At a time when more trendy yet affordable plus size fashions are in demand (and with more brands finally jumping on board), Forever 21 decided it was time to revamp and expand their current line in a major way. We'll be seeing much more in terms of apparel, lingerie, and accessories, with the offerings taking on a fun, energetic new direction. From what we've heard, it's going to be super '90s: chokers, studded moto jackets, and bleached and patched denim are just some of the new pieces to expect, in addition to the brand's newly launched line of plus size swimwear.
"We're excited to bring our shoppers an updated line of plus fashion that's both edgy and bold," says vice president of merchandising Linda Chang in a press release. "Our plus customer is confident and fashion-forward, undefined by size, and this is reflected in our new spring Plus collection."
Forever 21 first launched its Plus collection back in 2009, when they felt that there was a huge gap in the market for clothing that was not only stylish but reasonably priced, too. "Our instincts were right, and now plus is a key category for us," Chang told WWD. "We're relaunching Forever 12 Plus in response to a growing customer demand for more styles and fashion."
To front the revamp's new campaign, the brand tapped model powerhouses Barbie Ferreira and Lulu Bonfils. Check out a behind-the-scenes video of the shoot, below. 
While the collection is expected to drop in full on Friday, some of the new offerings are already available online. Click through the gallery below to check out the campaign.