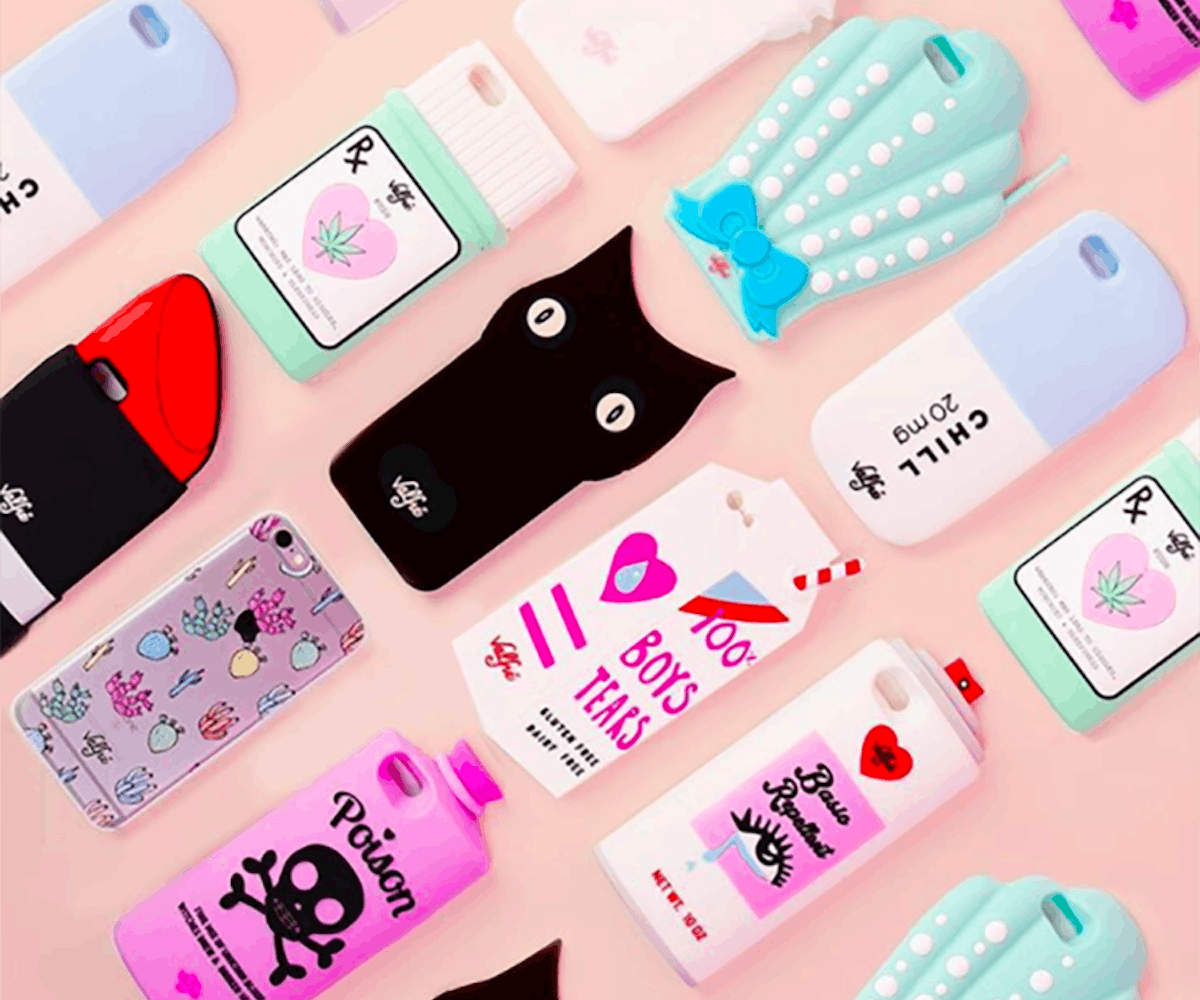 Photo courtesy of Valfré
Valfré Is The Latest Victim Of Fast Fashion Knockoffs
Forever 21 and Rue 21 have both been accused of plagiarizing phone case designs
And yet another indie brand has accused a fast fashion retailer of copying their designs. This time, however, it's not only one, but two different retailers that are under fire for plagiarism.
L.A.-based indie label Valfré, which just so happens to be a NYLON and NYLONshop favorite, is known for its cute and quirky clothing, bags, and accessories, which include phone cases that are inspired by the founder, Ilse Valfré's, own artwork. Being that its designs are based directly off of the designer's original artwork, for almost exact replicas to make their way to fast fashion shelves could spark some major controversy. As it did, when it was pointed out that both Forever 21 and Rue 21 (which are entirely different companies, despite the name resemblance) have targeted Valfré phone cases.
Let's check out the evidence, below:
The resemblance is pretty uncanny, and there's really no denying that designs were "borrowed" from Valfré.
According to Valfré's lawyer, Scott Alan Burroughs, the brand has reached out to both Forever 21 and Rue 21 and has served them cease and desist demands. If the brands aren't reasonable in negotiating a settlement, Valfré will file a copyright infringement in federal court. While Burroughs says this is not the first time that the brand has seen copied designs in the fast fashion marketplace, he says that this is "a particularly egregious set of examples," and "blatant copying of our original work regardless of how the infringer uses the work."
This isn't the first time Forever 21 has been accused of knocking off an indie brand, of course. Just last year, they were caught copying Hot Girls Eating Pizza's design (which just so happened to be a play on a Kanye design, but its design was a parody rather than a knockoff). However, 2016 seemed like the year for it, as other retailers such as Zara were being accused of plagiarism left and right.
Valfré has given us the below statement on the matter:
It's okay to be inspired by other artists that you look up to. Everyone is, but it's important to find your own style. In the case of Forever 21, they weren't so inspired by our design that they decided to create their own version of a rainbow phone case. They completely replicated our design and just removed the Valfré logo. So if there's a line, they're way past it. I'd like to say that I was surprised but fast fashion companies have become known for this. I've never shopped at Rue 21 but Forever 21 is a store that I shopped at throughout my teenage years. So it's definitely a bummer to see a design stolen by a store I used to shop.
We've reached out to Forever 21 for a statement and will update this article should we hear back.