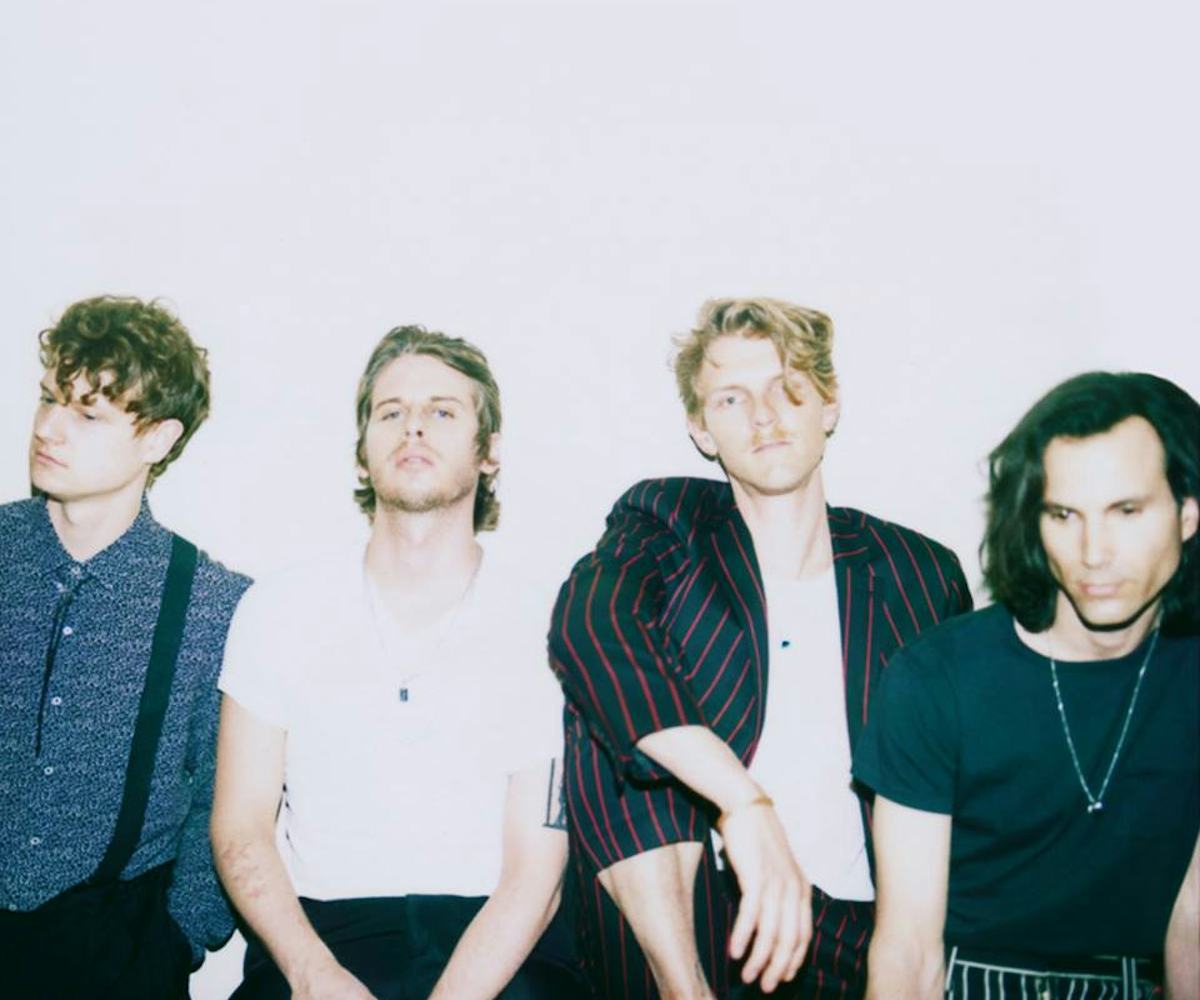 Photo via Foster The People/Facebook
Foster The People Returns With Three New Songs
The boys are back in business
Foster the People hasn't put anything out since their sophomore album Supermodel came out in 2014, so it makes sense that they would release three songs at once to announce their grand return. (Très bien!) The Los Angeles-based four-piece band globally premiered all three of the tracks—Zane Lowe had dibs on "S.H.C." for Beats 1, "Doing It For The Money" was premiered on Virgin Radio in the UK, and "Pay the Man" made its debut on triple j in Australia. The songs are part of a bundle appropriately titled III.
"One of my favorite things about music is that it's unifying," Mark Foster stated in a press release. "We wrote these songs to reflect joy in a time where people have needed it more than ever and we thought it was a good time to share them with you."
"Pay the Man" is an uplifting tune in which Foster encourages listeners to "embrace the day, like night" and open your heart to love. It's sort of like trusting in the journey even if you're not certain of the destination. "Doing It For The Money" is pretty self-explanatory, as Foster makes a call-to-action to all the "poets in the battle" and insists that they aren't "wasting time" or "doing it for the money." (Could this be their first attempt at a protest anthem? You decide.) 
"S.H.C." rings true to Foster the People's golden Torches days with synth-soaked production and other upbeat indie pop antics. The melody in the chorus rings with some major "Helena Beat" vibes, not that we're complaining or anything. (Word on the web it that "S.H.C." stands for Sacred Hearts Club.)
In case you have some catching up to do, founding member and bassist Cubbie Fink departed from the band back in 2015 and has since been replaced by Isom Innis and Sean Cimino. Foster the People's forthcoming third album is expected to be released sometime this summer on Columbia Records.
Stream all of the tunes in full, below. 
Catch Foster The People on their U.S. headlining tour at the following dates:
5/26/17            San Diego, CA            The Observatory North Park
5/27/17            Las Vegas, NV            The Cosmopolitan of Las Vegas - The Chelsea
5/28/17            El Paso, TX                 Neon Desert Music Festival
5/30/17            Dallas, TX                   House of Blues
5/31/17            Tulsa, OK                    Brady Theater
6/02/17            Indianapolis, IN           Egyptian Room at Old National Centre
6/03/17            Cleveland, OH             Agora Theatre
6/04/17            Pittsburgh, PA             Stage AE – Indoor
6/06/17            New Haven, CT           College Street Music Hall
6/07/17            Providence, RI            Lupos Heartbreak Hotel
6/09/17            Portland, ME               Thompson's Point
6/10/17            Cooperstown, NY        Brewery Ommegang
6/11/17            Camden, NJ                Radio 104.5's 10th Birthday Show
7/27/17            Columbus, OH            Newport Music Hall
7/28/17            Oro-Medonte, ON       Wayhome Music & Arts Festival
7/29-30/17       Detroit, MI                   Mo Pop Festival         
7/31/17            Nashville, TN               Ryman Auditorium
8/01/17            Memphis, TN               Minglewood Hall
8/04/17            Chicago, IL                  Lollapalooza
8/05-6/17         Montreal, QC               Osheaga Festival