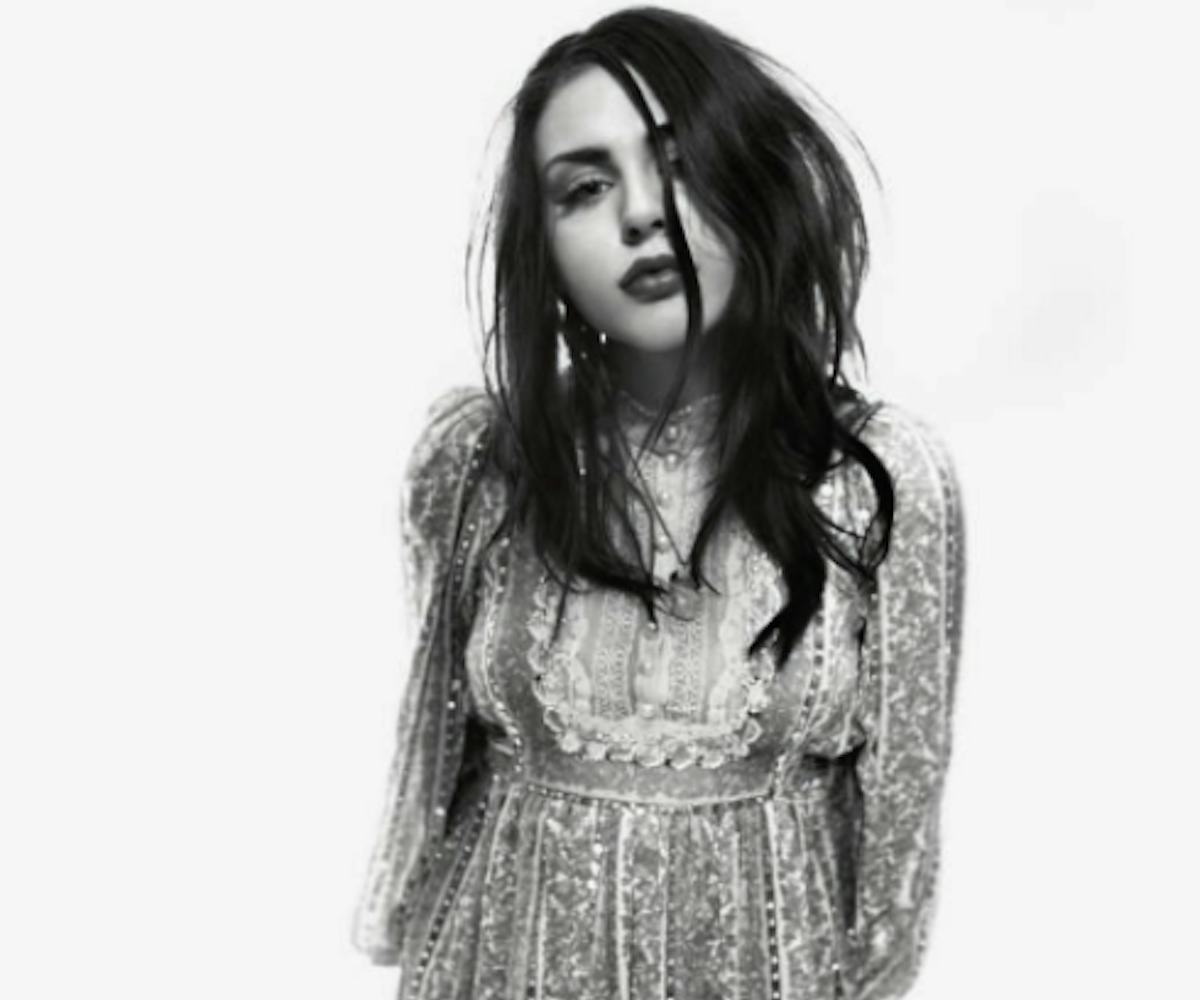 Photo courtesy of Marc Jacobs
Frances Bean Cobain Is The New Face Of Marc Jacobs
'I'm not representing the beautiful top models of the world.'
The new face of Marc Jacobs is a member rock royalty. Frances Bean Cobain, the 24-year-old daughter of Courtney Love and Kurt Cobain has signed on to front the luxe designer's brand new campaign. To commemorate Wednesday's announcement, Jacobs took to Instagram to recount his first encounter with the young Cobain.
"I first met Frances Bean when she was two years old at a dinner with her mom (Courtney) and Anna Sui in 1994 at Bar Six in NYC," he wrote alongside the first image from his upcoming Spring/Summer '17 campaign. "I have always wanted to work with Frances. Her beauty, uniqueness, and strength is something I have long admired and respected. Few things remain as constant as my continued inspiration from those whose honesty, integrity, courage, and curiosity lead them to explore and venture beyond preconceived boundaries."
Well, it appears the feeling is mutual. In an exclusive interview with Vogue, the young Cobain admitted her disdain for modeling—"this is 100 percent outside my comfort zone," she says—but explains that it was the unique opportunity to work with Jacobs that drew her to the project. "I don't model unless I think the project is cool, and I don't put my name behind something that I don't genuinely believe in," explains Cobain. "I thought this collection was great, and I was flattered that Marc thought of me for this. What I said to Marc when I was saying yes was that he's an underdog for the masses. He's still very rebellious within the fashion world, and he's been like that his entire career."
Another aspect that appealed to Cobain was her chance to subvert people's notions of what a high fashion model traditionally looks like. "I'm not representing the beautiful top models of the world," she says. "I'm representing what a general, standard, average human girl would look like wearing these clothes. I think that's why Marc picked me for this."
See the first image from the David Sims-shot campaign, and read the rest of Cobain's revealing interview with Vogue here.