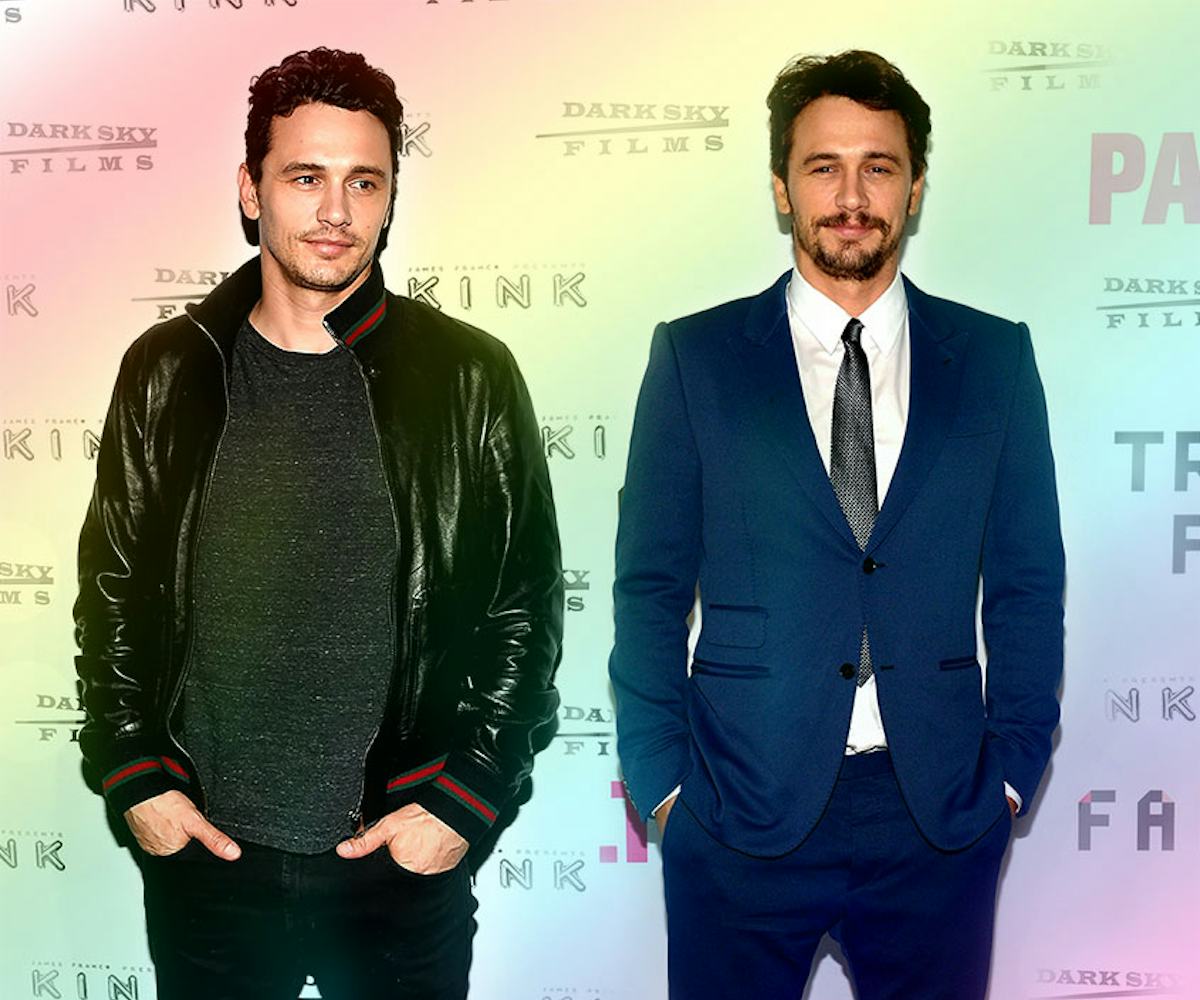 Photos by Jason Kempin and ANdrew H. Walker / Getty Images
james franco will play twins in hbo porn series because of course he will
two francos are better than one
Earlier this summer, we asked if we had returned to that time when we could expect awesomely bizarre news from James Franco on a regular basis. The answer, friends, is yes.
Today, Entertainment Weekly reported that Franco will be starring alongside himself as a pair of twin porn impresarios in HBO's forthcoming drama The Deuce (get it?), from The Wire creator David Simon, and Game of Thrones director Michelle McLaren.
A release describes The Deuce as, "the story of the legalization and subsequent rise of the porn industry in New York from the early 1970s through the mid-1980s, exploring the rough-and-tumble world that existed in midtown Manhattan until the rise of HIV, the violence of the cocaine epidemic and the renewed real estate market all ended the bawdy turbulence." Sold.
The same statement goes on to tell us that Franco will be portraying, "players in the Times Square world and became fronts for Mob control of the volatile and lucrative sex industry from its origins." Again, sold.
Now, Franco has already expressed a keen interest in the business of porn through his documentary Kink and an interest in the New York sex scene of early '80s through his short-film reinterpretaion of 1980's Cruising, Interior: Leather Bar. Franco also seems to spend a lot of time focusing on James Franco, so the project clearly has a lot of draws for the talented actor/director/poet/etc.
Seriously, though, we'll be very glad to see Franco in our living rooms once a week, whenever The Deuce makes it to air.
(Via Entertainment Weekly)