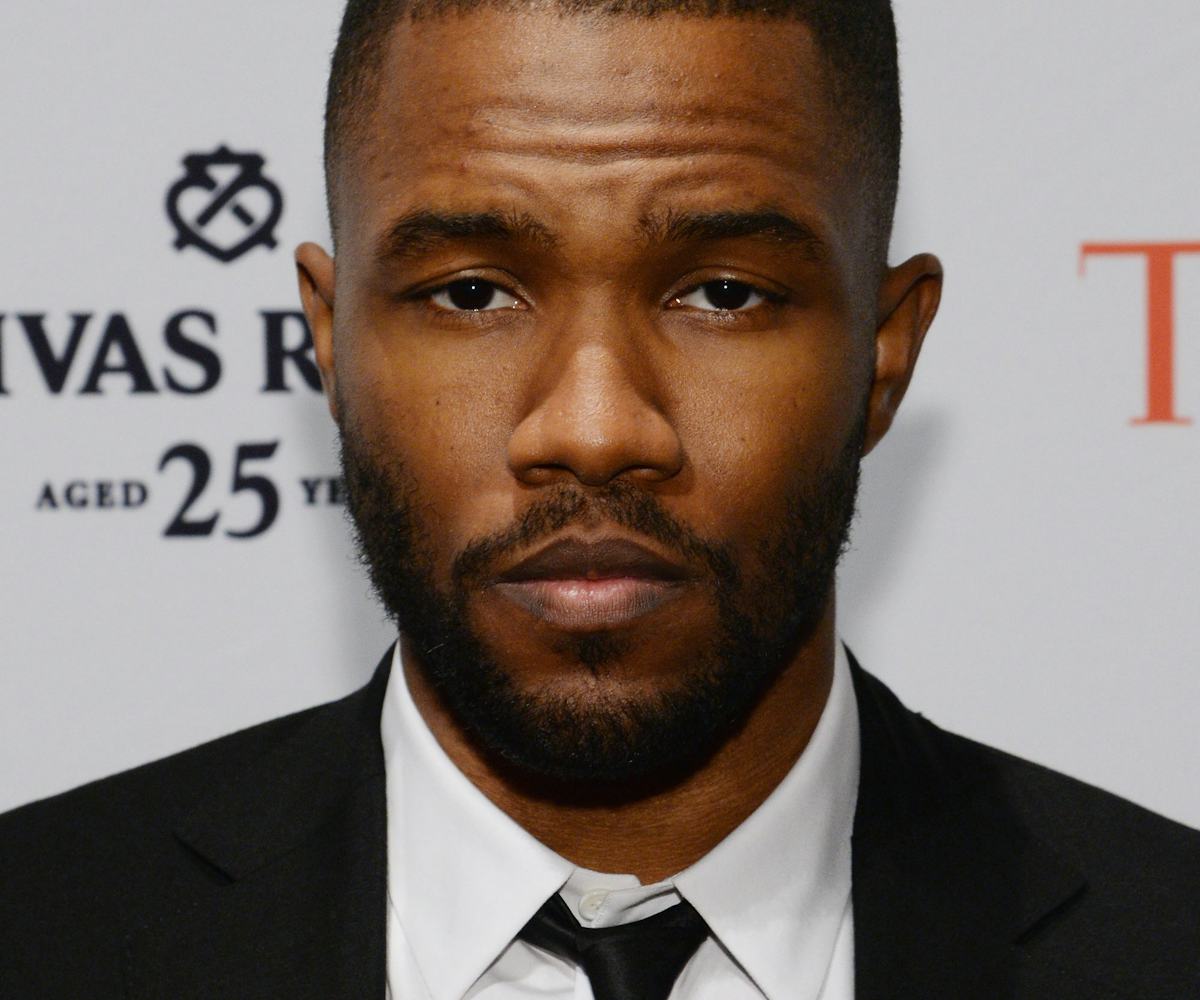 Photo By Larry Busacca/ Getty Images.
Frank Ocean Debuts A Surprise Beats 1 Show
While you were probably outside enjoying the nice weather (east coasters, at least), Frank Ocean debuted a surprise Beats 1 Radio show.
"Blonded" streamed on Apple Music this afternoon (you can listen to it here). Throughout the two hours of the broadcast, the singer played everything from classics like Nina Simone's "Mr. Bojangles" and Celine Dion's "All By Myself" to more modern tracks like No Name's "Bad Blood" and his own "Pink + White." In between, he even somehow got Jay Z away from Tidal to talk about how streaming services have changed the industry and clubs.
Since the release of Blonde this summer, Ocean's kept a pretty low profile. But, as of late, he seems to be slowly crawling out from wherever he's been mysteriously holed up. He wrote a searing Tumblr post about the Grammys, addressed to producer Ken Ehrlich and writer David Wild, last week. Today, Calvin Harris dropped a single-of-the-summer contender, which features Ocean alongside Migos. And the singer will be making several onstage appearances during festival season.
Today's radio session is apparently the inaugural episode of Beats 1 new "Blonded" show. So, we're bound to see and hear a lot more from Ocean in the coming months. But don't expect prior notice beforehand, we've learned that's not really his style. Meaning now would be a good time to go ahead and invest in Apple Music.