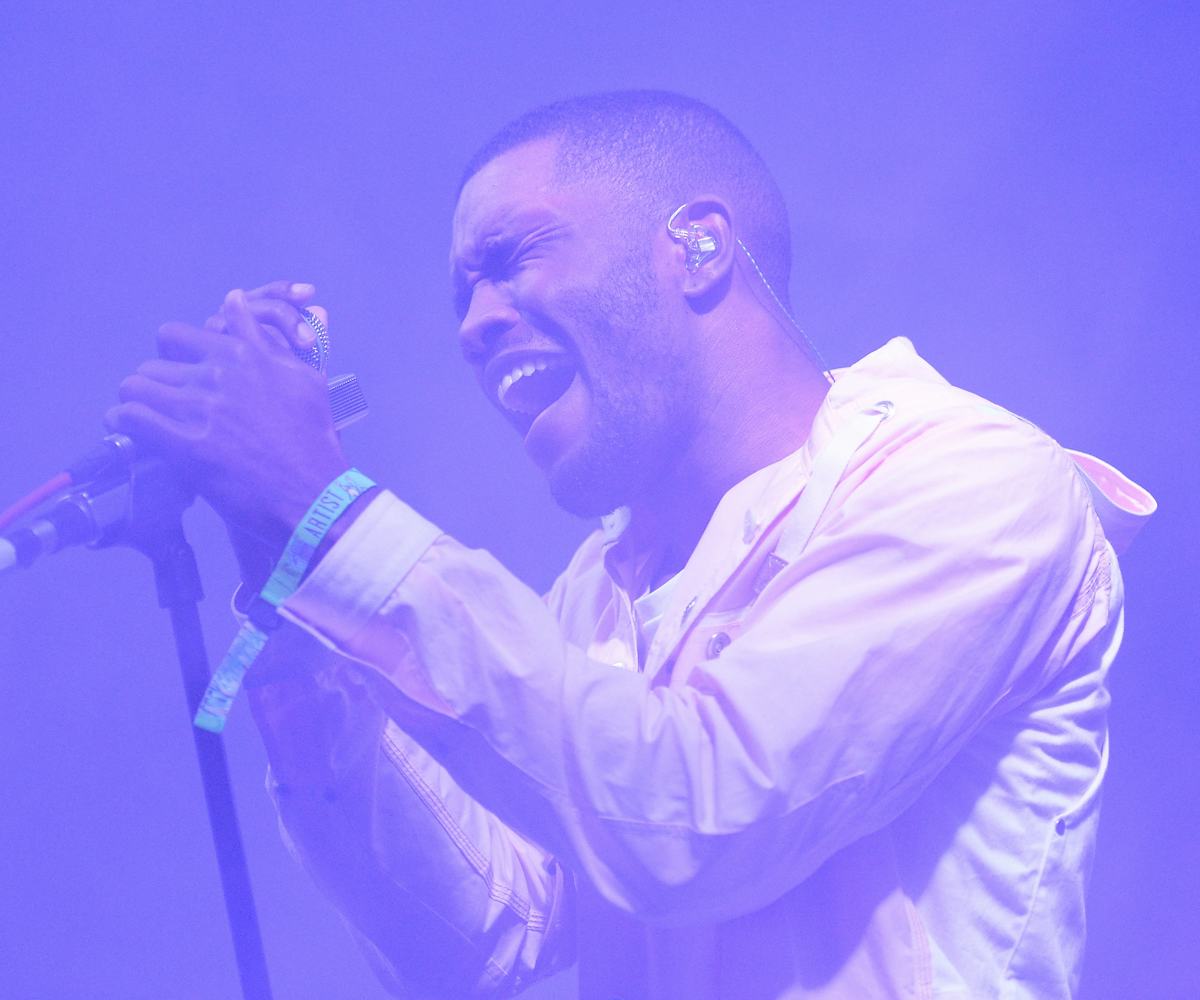 Photo by Jason Merritt/Getty Images
Frank Ocean Debuts New Single "Lens" With An Alternate Version Featuring Travis Scott
Every week is a surprise with Ocean
Frank Ocean has gone from releasing no music in four years to blessing us with a great album in 2016 and a steady string of releases in the past few months. We don't know what we did to deserve this kind of consistency, but we won't complain while we have it. Ocean dropped his latest new track, "Lens," on Saturday night on an unannounced episode of blonded RADIO for Beats 1. Much like everything else Ocean releases, "Lens" is straight fire.
There are two versions of the song—one with just Ocean and the other featuring Travis Scott. Both "Lens" and "Lens V2" are gorgeously simple and slow, with Ocean's vocoded croons against keyboard accompaniment and steady percussion. Scott's voice on his verse for "Lens V2" is manipulated much like Ocean's on the rest of the track.
"Lens" and Lens V2" follow Ocean's other recent musical releases "Biking," "Chanel," as well as "Slide," which he is featured on alongside Migos and Calvin Harris.
Listen to the full blonded RADIO episode here.