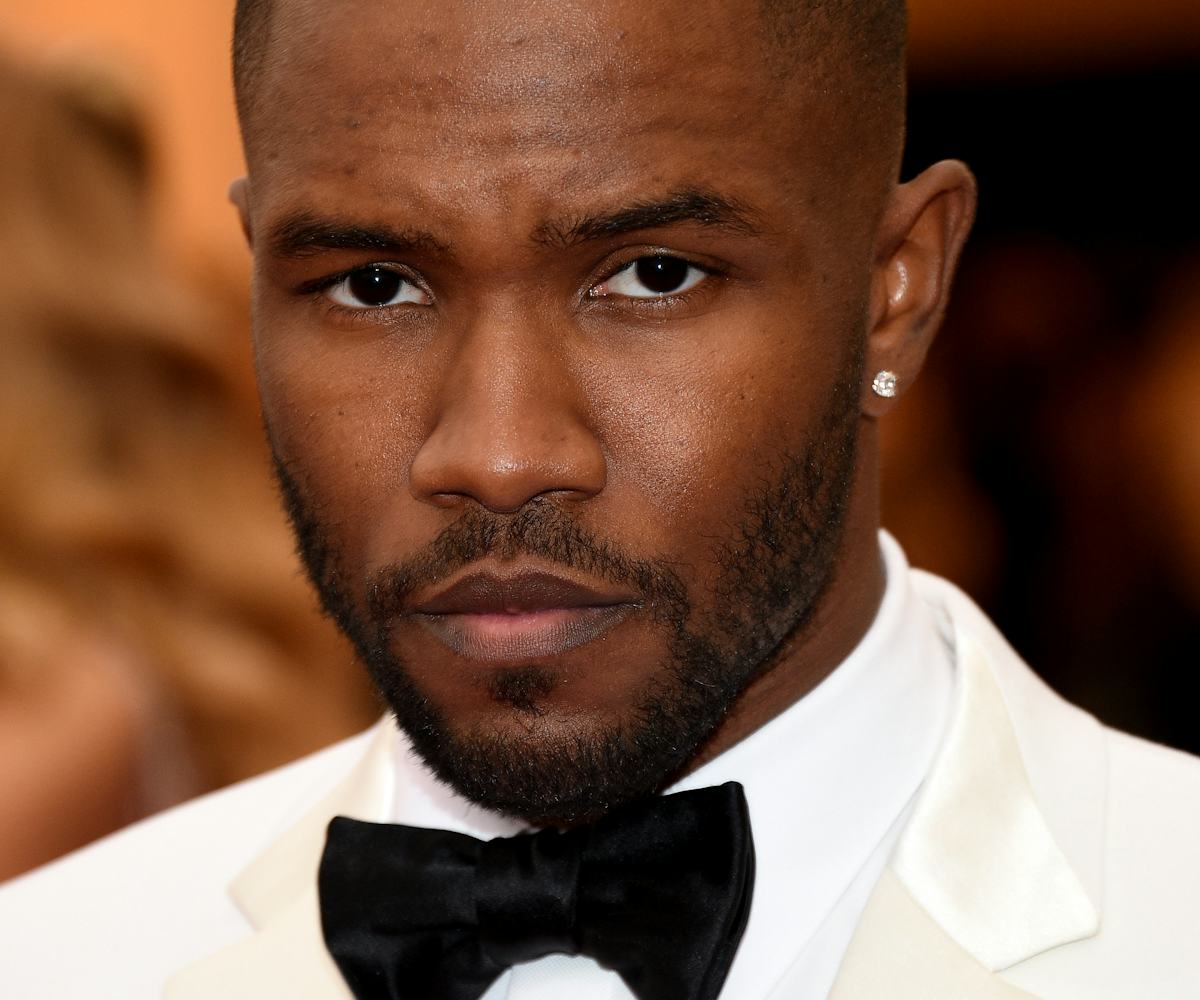 Image by Larry Busacca/Getty Images
Frank Ocean Unexpectedly Releases New Song "Chanel"
"It's really you on my mind"
It's been a while since we've heard anything new and solo from Frank Ocean—he was most recently featured with Migos on Calvin Harris' song "Slide" and you may have seen him in the form of a Marvel superhero—but his newest song "Chanel" was well worth the wait.
Ocean released the new single on his Beats 1 Radio show "Blonded," according to Pitchfork, and reportedly played the song on repeat for a full hour, because why not. This is his first solo endeavor since Blonde and his video Endless, which both dropped last summer along with a zine called Boys Don't Cry, in which Ocean wrote a poem entitled "Boyfriend" about a male love interest. 
"Chanel" is a kind of love song, with Ocean singing, "My guy pretty like a girl/ And he got fight stories to tell/ I see both sides like Chanel." Seeing as the Chanel symbol is two "C" letters mirroring one another, it's fair to wonder if it represents the duality that Ocean sees in his love interest, and mostly likely in himself. Ocean told GQ he doesn't believe in labels or boxes, and recognizes that sexuality, like most things in life, is fluid and hard to define. 
To make things even better, during the hour that Ocean played his new hit, another version snuck its way in, a remix with A$AP Rocky. A lot of listeners freaked out, and some suspected it was a mistake because of the lo-fi sound quality. Either way, it's pretty awesome. Listen for yourself below.