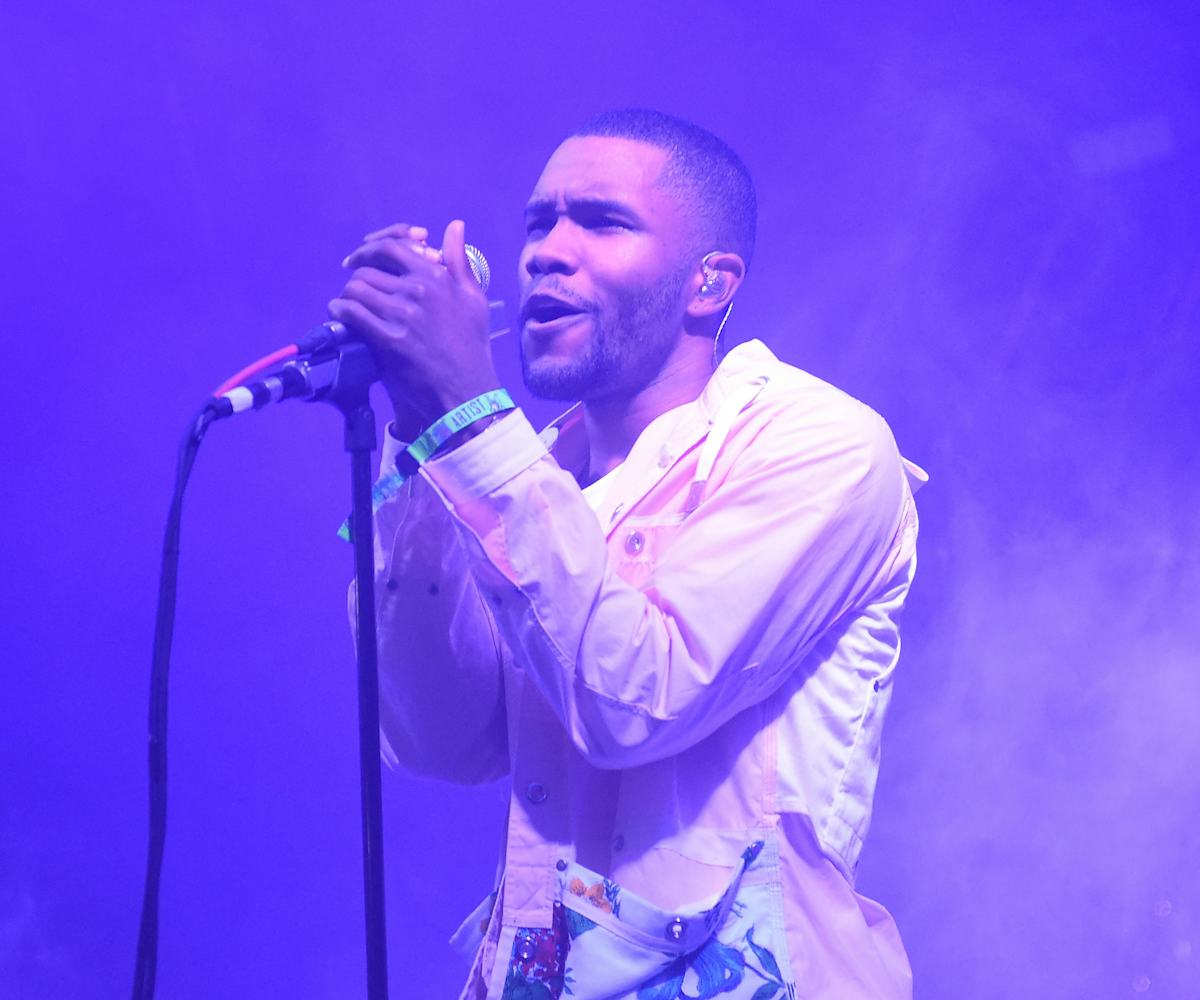 Photo by Jason Merritt / Getty Images
Listen To The James Blake And Frank Ocean Collab "Two Men Down"
Frank Ocean is back, sort of. On James Blake's new album, The Colour in Anything, which dropped last night on iTunes and Spotify, the mercurial singer is credited as a co-writer on the gorgeous track "Two Men Down." According to High Snobiety, Ocean appears on the song himself. After giving it a couple of listens, we can't say for certain that he does, but there are a few moments on the rich and textured track that definitely sounds like Ocean. We've been waiting so long for new material from Ocean that maybe it's just wishful thinking.
Speaking to Pitchfork, Blake said that he's heard some of Ocean's new material, saying, "He is onto something, he really is," and called him "a huge inspiration for this record: his process, the way he writes, the strength of what he does, who he is." Blake further elaborated on their working relationship:
When I was working on some of his music early on, there was this chord progression I didn't like in something that we were making, and I had an idea. A producer was in the room when I was coming up with it, and he was like, "Nah, I think the chords are fine." I was like, "No, no." Then he basically said, "This is Frank's music." And that's exactly what I hadn't learned by working on my own all these years; it's the first lesson in producing, to let go. Frank's vision was the only thing that mattered, at the end of the day. If the tables were turned, and Frank were to have a particular opinion about my music, I would take it into consideration, but it's about my gut feeling as well. But learning from that made me want to work with other people on my own projects.
Blake's entire album, which also features Justin Vernon, is available to stream, below.