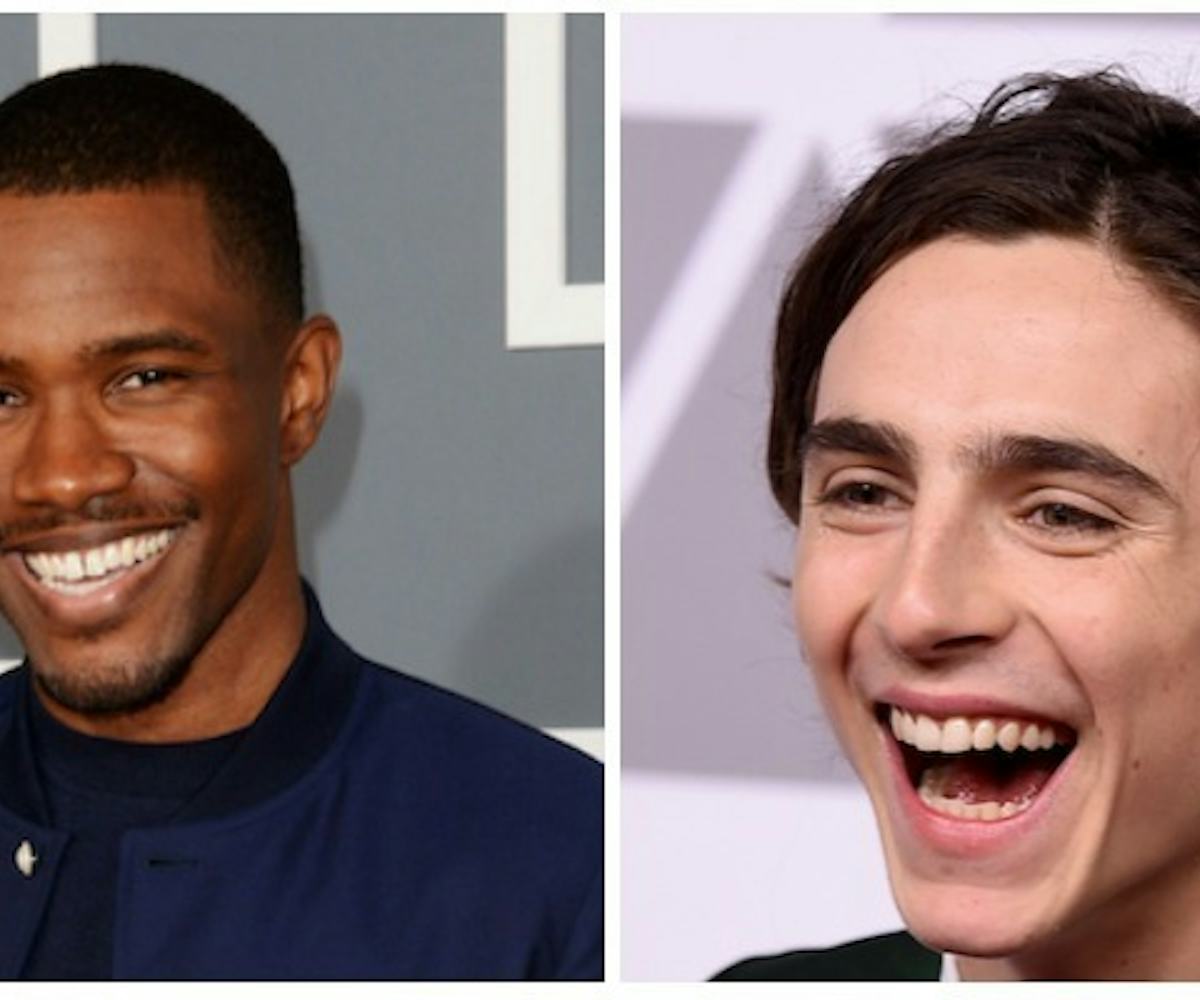 photos via Jason Merritt, Kevin Winter/getty images
Frank Ocean Interviewing Timothée Chalamet Will Give You All The Feels
Truly, the best thing you'll read today
Timothée Chalamet is officially living his best life. Not only is he one of Hollywood's fastest rising young stars, thanks to his noteworthy performances in Call Me By Your Name and Ladybird, but he recently was interviewed by his idol, the incredible Frank Ocean.
The pair chatted about the different aspects of film, music, fashion, and art that influence them for the forthcoming issue of VMAN, and it was pretty adorable. "It is an honor to speak to you, man. I'm such a huge fan," said Chalamet while on the phone with Ocean. "This is going to be a real test to keep my voice level and keep this as normal of a conversation as possible [laughs]."
From there, the two discussed a variety of things, including Ocean's feelings about photography, Chalamet's acting process, and their mutual love for Joaquin Phoenix. Chalamet also noted that we've all been pronouncing his name wrong. "My whole life I was Timmy and then as I got older, it seemed like Timmy was youthing me out, so it's been Timothée since," said Chalamet. "I tried Timo and Tim, too. The real pronunciation is Timo-tay, but I can't ask people to call me that; it just seems really pretentious."
There was also a moment in which Chalamet recited lyrics to Ocean's "Seigfried" back to him while in a discussion about creativity, and Twitter lost it. 
Needless to say, we now stan #Chalocean. You can read their discussion in full, here.