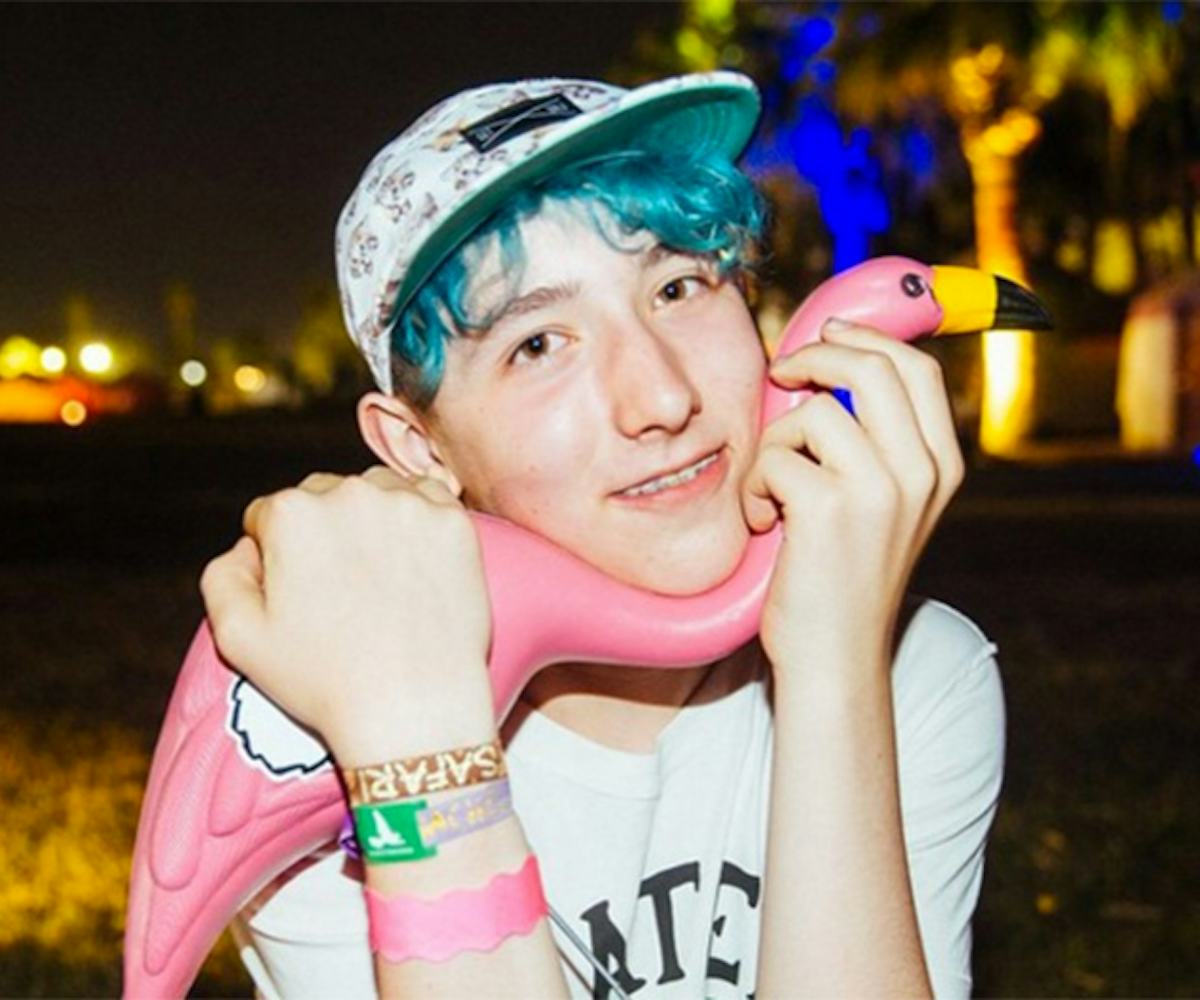 Photo: via @frankiejonas.
The Internet Has Rediscovered Frankie Jonas
we beez on the thirst trap
Today in Wow! I Can't Believe This Good-Looking Celebrity Has An Equally Good-Looking Sibling: Frankie Jonas. The 15-year-old brother to the infamous Jonas Brothers trio is in Paper Magazine as one of the celebrity siblings we should know. Nick and Joe Jonas celebrated Frankie's shoot by sharing a moody, black-and-white shot from the shoot to their respective social-media platforms. Joe warned the ladies to "look out." The Internet soon followed with various reasons we should know him and a pseudo-shock and awe at how grown-up he is. (It's so funny how time and the inevitable aging process is!)
Anyway, since it seems a little weird to discuss at length how good-looking a 15-year-old is, we do have to say the "Bonus Jonas" knows his Internet. His Paper interview is filled with gems like, "I am a meme machine." Apparently, he reads "Frankie Jonas fan fiction" when he's bored, too. Also, his go-to means of getting attention is disappearing until someone notices he's gone. How very Adele of him. Looks like we've got a future pop-culture star on our hands.