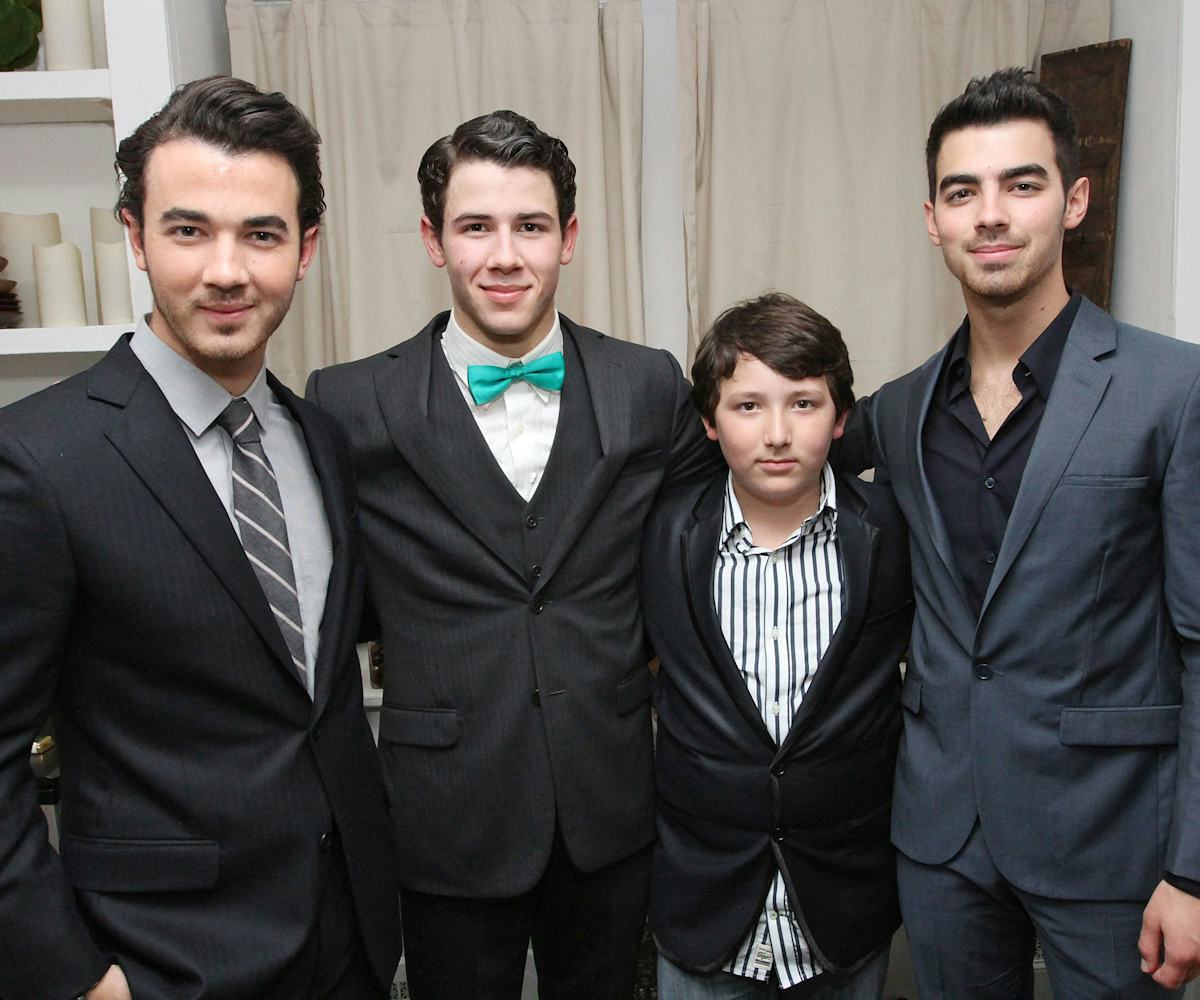 Photo by Rob Kim/Getty Images
The Bonus Jonas Is Old Enough To Go To Prom
Remember Frankie Jonas? He's known for being the youngest sibling in the Jonas family consisting of Joe, Nick, and Kevin? It seems like just yesterday that he was randomly popping up in the background of his brothers' music videos and hanging out with Noah Cyrus on the Disney Channel.
Now, Frankie is all grown up and a full-time student at Carroll Senior High School, where he appears to have a relatively normal life in Southlake, Texas. This past weekend, the 15-year-old rocked a suit and tie for prom with a girl named Austin W. that we think he is probably dating. (It's best not to make assumptions though.)
Frankie's date also shared some cute prom photos, in case the dabs weren't enough. For his promposal, Frankie dressed up as Captain America's sidekick Bucky Barnes and created some crafty posters. (Austin looked identical to Harley Quinn, so she clearly has an interest in comic books.) Kids these days, they grow up so fast!