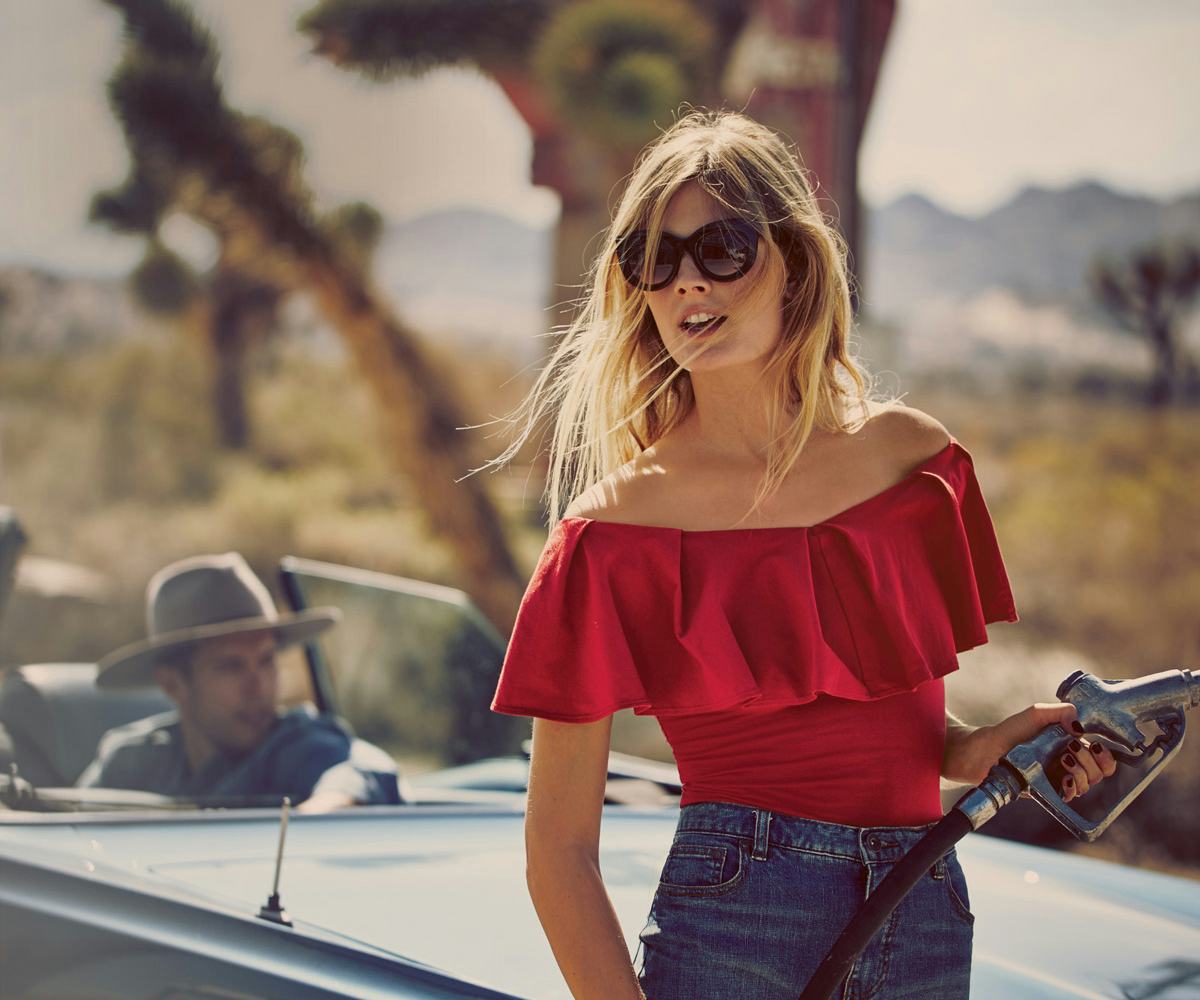 Photographed by Anna Palma and Greg Kadel
Free People's January Catalog Is Officially Here
For this month's catalog, Free People has created a fashion forward world that dates back to classic cinematic icons. We're sharing a preview of the catalog before it officially comes out today! In The Cinema Issue, models Constance Jablonski, Ophelie Guillermand and Josh Upshaw adapt the following films: Thelma and Louise ("On The Run"), Annie Hall ("The Tomboy"), Dazed and Confused ("The Hippie"), and Flashdance ("The Wallflower"). "The Femme Fatale," "The Gen X Girl," and "The Bombshell" specifically reference Michelle Pfeiffer in Scarface, Winona Ryder in Reality Bites, and Brigette Bardot as inspirations.
With the Free People brand thrown in the mix to craft these characters together, we are reminded that these figures are timeless—it may be a new year, but that doesn't mean that we can't take notes from the past! From the sunglasses and the bandanas to the flared bottoms and ankle booties, all of these statement items are essential to slaying in style this season. Click through the gallery above to explore all of the looks!
Photographed by Anna Palma and Greg Kadel; Hair by Miranda Widlund and Frankie Foye; Makeup by Lisa Storey and Ayami Nishimura.