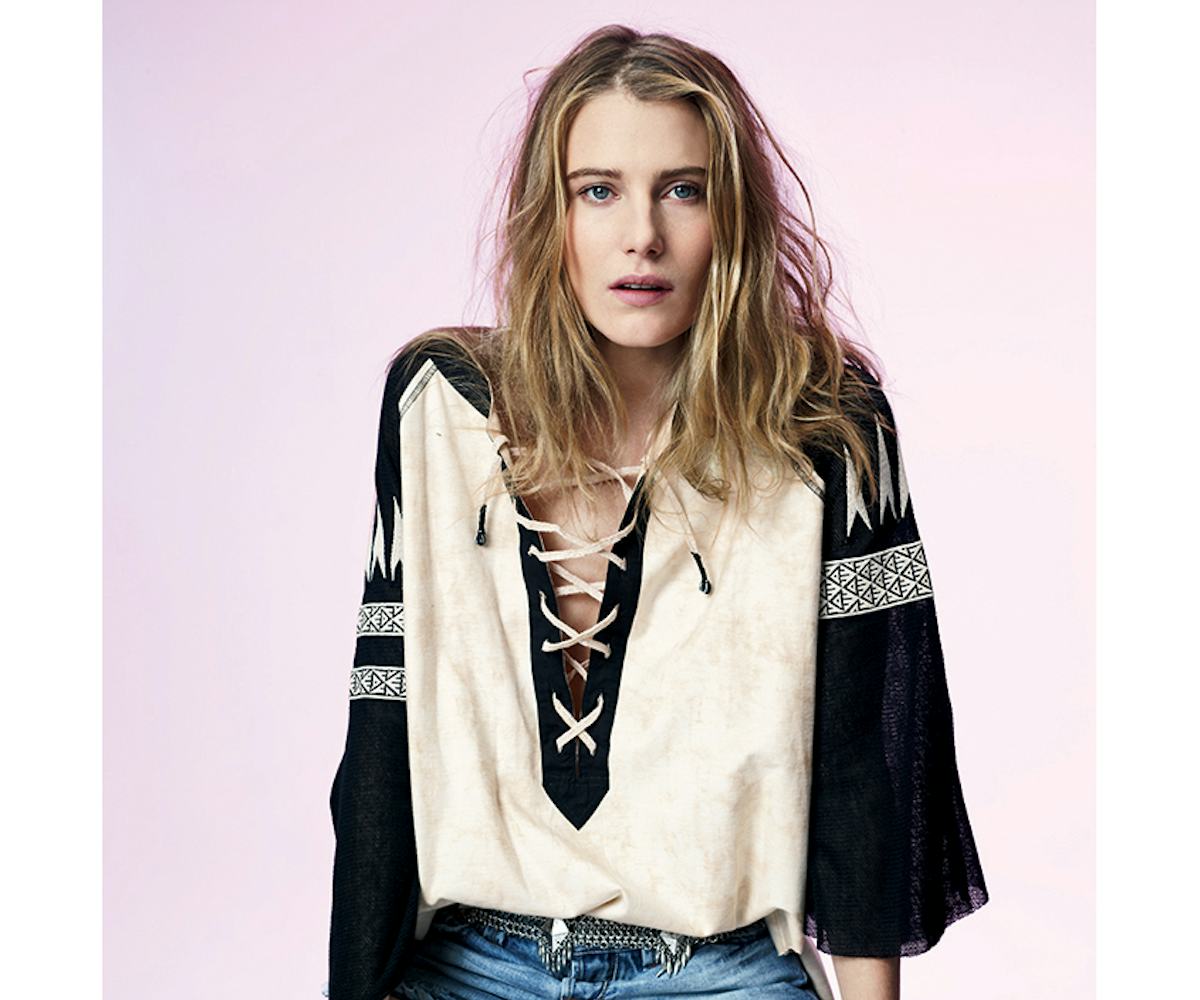 photos by emma summerton
sunshine state
find your springtime happy place with free people.
Winter can't go away fast enough. From dealing with icy sidewalks to bundling up Grandpa sweaters, I'm really over the trails and tribulations that the cold weather is forcing me to face. 
Meet my escape mechanism: Free People's new lookbook starring Dree Hemingway and Anais Mali. Long gone are heavy knits and long jeans; instead they're replaced with slouchy harem pants, denim shorts, and loose crop tops. The item most likely to get you in a summertime state of mind is a diagonally striped maxi dress with a low back--it's the sort of thing you could imagine Dree Hemingway wearing IRL. And maybe that's why this Free People lookbook is so darn alluring, because Hemingway and Mali are both models with impeccable personal style, and these outfits are so perfectly, effortlessly them. 
Since I'm pretty sure everyone could use a little warm weather wardrobe inspiration right now, take a peek at the all of Free People's sunny styles in the slideshow.