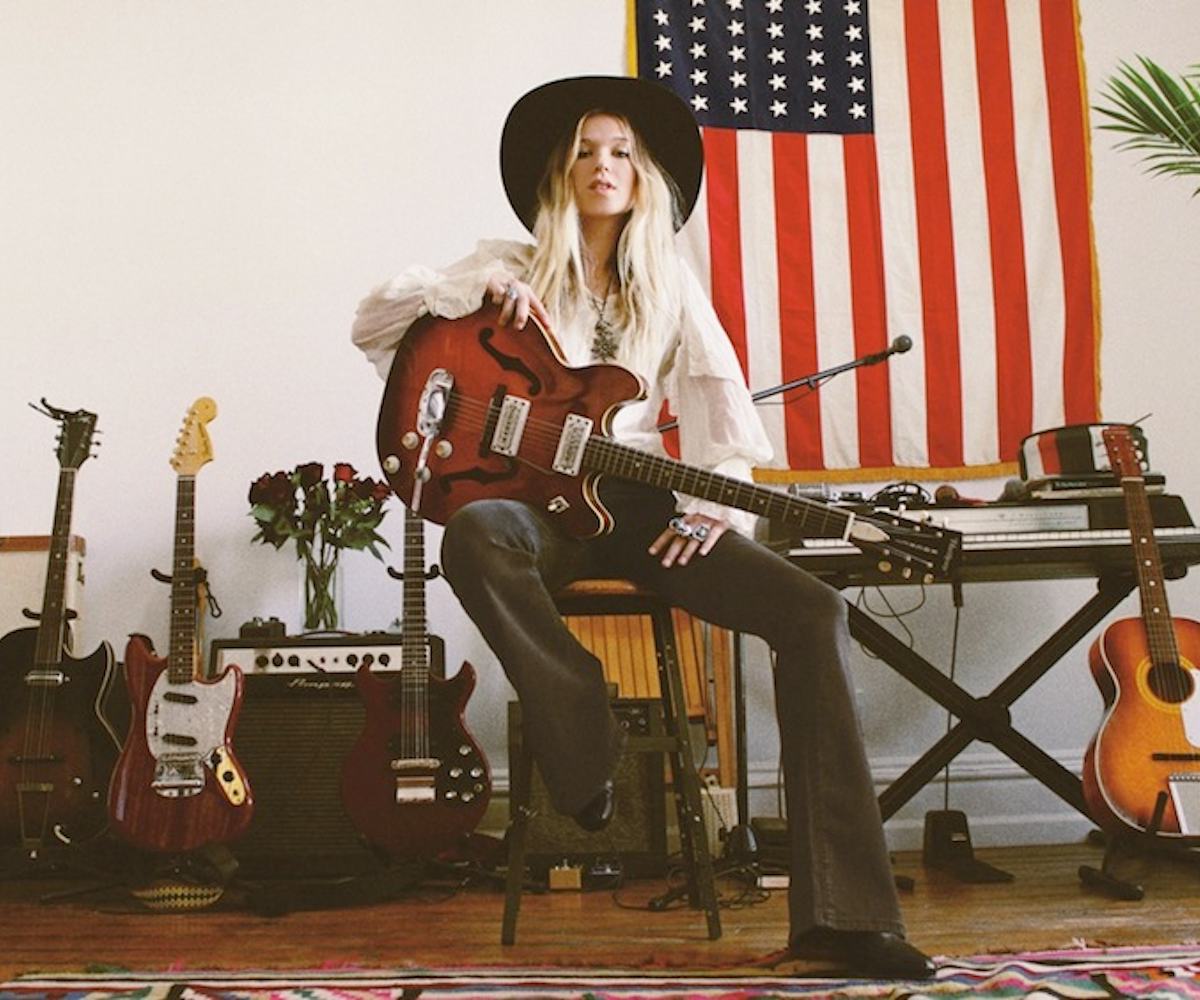 all photos courtesy of free people
first look: free people
starring alexandra richards and natalie from wild belle!
Reason #53431 everyone at NYLON harbors a not-so-secret obsession with Free People? Let's just say it starts with a white fringe dress, continues with perfect-fitting overalls, and finishes with...a catalogue? But this definitely isn't your average run-of-the-mill mailer.
Already the Philly-based brand's lookbooks have featured everyone from Christopher Abbott of Girls to Freida Pinto, and for this month's inaugural "magalog," expect even more of the stuff we already love.
The 47 pages of features include fashion inspo from the likes of Joan Smalls, trend roundups, and interviews with cool girls like Rebecca Dayan. To top it all off, the company has recruited two boho rockstar babes to model the brand new wares, and talk about a dream team! Alex Richards (daughter of Keith) and Natalie Bergman from folk-rock band Wild Belle are the latest FP models, working cozy sweaters, embellished vests, and flared jeans with the attitude that comes from performing onstage in front of thousands.
But even if you're not a rockstar yourself—yet—these are clothes that everyone can appreciate. You can read the entire magalog online starting August 4th, but get an exclusive sneak peek at the features on Richards and Bergman right here! 
Alexandra Richards
What Free People piece from the shoot did you love most? 
This super soft, long, leather, purple jacket. It's perfect to throw over jeans and a T-shirt. It seems like it would be great for those chilly nights in the summer or fall.
Your shoot was Moroccan-inspired. Have you been there a lot?
I actually haven't been to Morocco. That is one place I have been dying to go to. One of my best friends just moved to Marrakesh, so when I have some down time, I am going.
imagine your dad has some pretty great stories from Morocco. Any good ones that you can recall? 
There are all these beautiful pictures of my father there in his 20s. He used to go there a lot when he was younger and he would stay for weeks at a time to rehearse and soak up the sun and the sea. My family's home in Connecticut is very Moroccan-inspired and over the years, I have picked that up, too. My apartment is very new Moroccan.
Natalie Bergman
You are a former Brooklynite, but have recently returned to your hometown of Chicago. Do you find it to be a more inspiring place for music?
I am in Chicago because I am trying to finish my second record and I thought it would be more of a calm, peaceful place with fewer distractions. My family is here, and it's a creative place for me to work. Also, I fell in love with a dude in Chicago, so...
What can you tell us about the second album?
We just got back from Nashville (where we did some work with Patrick Carney of The Black Keys), then we went to Jamaica for a week and did some music there, and then we are off to Toronto in a few days to finish up the record. It's a little darker than Isles. I think the record has a little more of a spooky vibe than the first one.
What is one of the best (or worst) parts about working with your brother?
We see eye-to-eye on lots of things and I feel like we share the same vocabulary. I think it's because we grew up listening to the same records and saw the same things. It's really a special thing to get to work with your sibling.