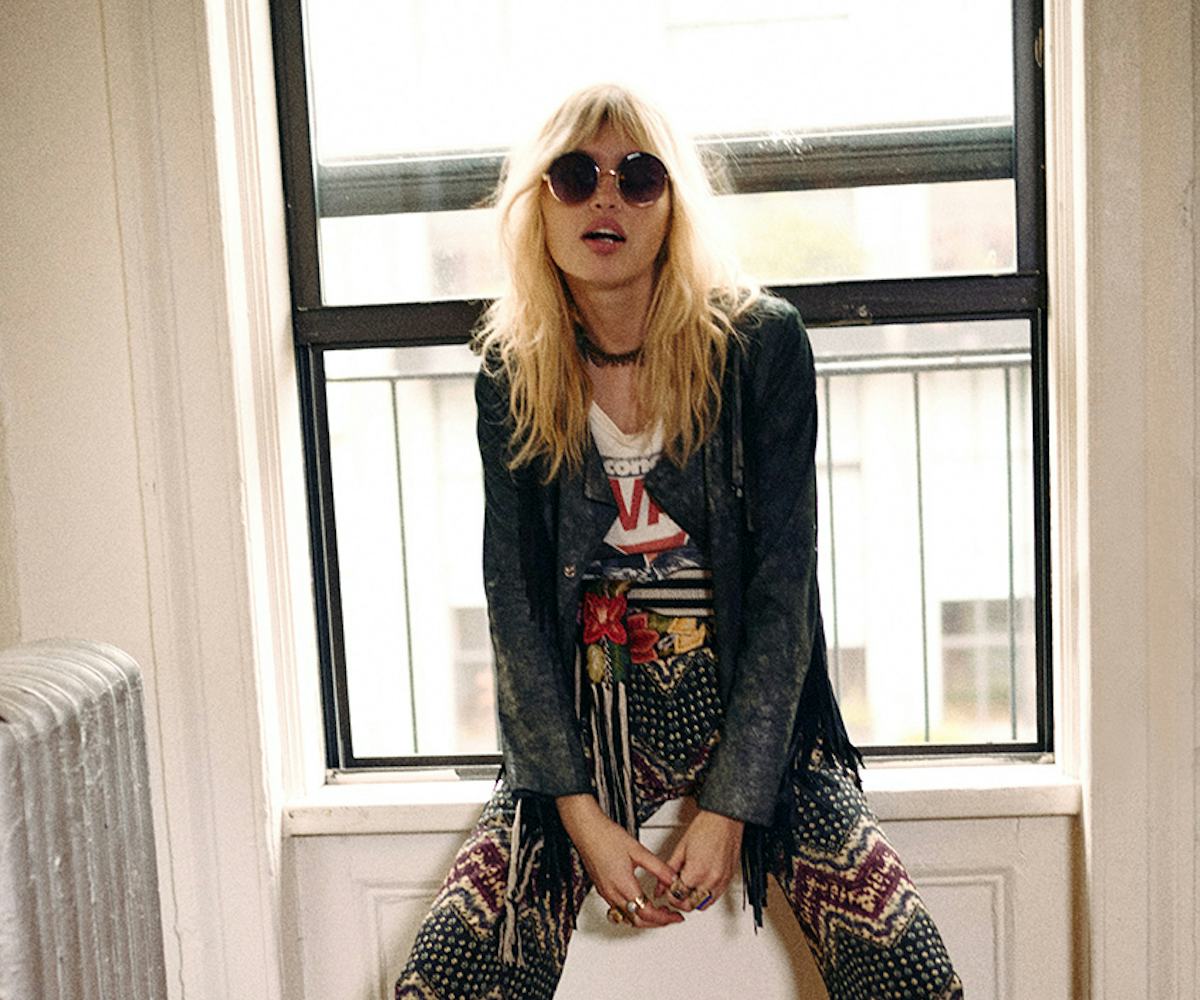 staz lindes + free people show you how to pull off '70s style
get an exclusive look at the june catalog
Lace minis, printed flares, and vegan leather pants can easily veer into tawdry territory. And yet, Free People manages to turn out a bevy of must-have pieces every season. To bring their latest '70s-inspired collection to life, the brand invited model/musician Staz Lindes to a NYC loft. The shoot, which you can view in the following gallery ahead of the brand's June E-catalog release, seems to evoke the essence of Patti Smith's Just Kids era. Lindes, who grew up around music (her father is Hal Lindes of the British rock band Dire Straits), gives her own take on the decade's greatest icons—channeling Bianca Jagger in a low-cut flared jumpsuit and embellished jacket, Joan Jett in a lace-up henley and high-waisted skinny leather pants, Joni Mitchell in a long dress and flares, and Patti Smith in a casual button up.
Head over to Free People to go behind the scenes and check out the final shots in the gallery.
CREDITS
Models: Staz Lindes & Matt Hitt
Photographer: Adrian Mesko
Hair: Blake Burkholder
Makeup: Deanna Hagen
No one puts a girl in a babydoll dress in the corner.
In the '70s, there was no such thing as over-accessorizing. Throw on a neck scarf, belt buckle, sunnies, and every ring you can get your hands on.
Smolder like Bianca Jagger.
Don't be afraid to match your rose-colored glasses to your platform shoes.
Keep it casual in printed flares and Converse.
Bring on the long hemlines. Bring them all on.
Patti Smith would be so proud.