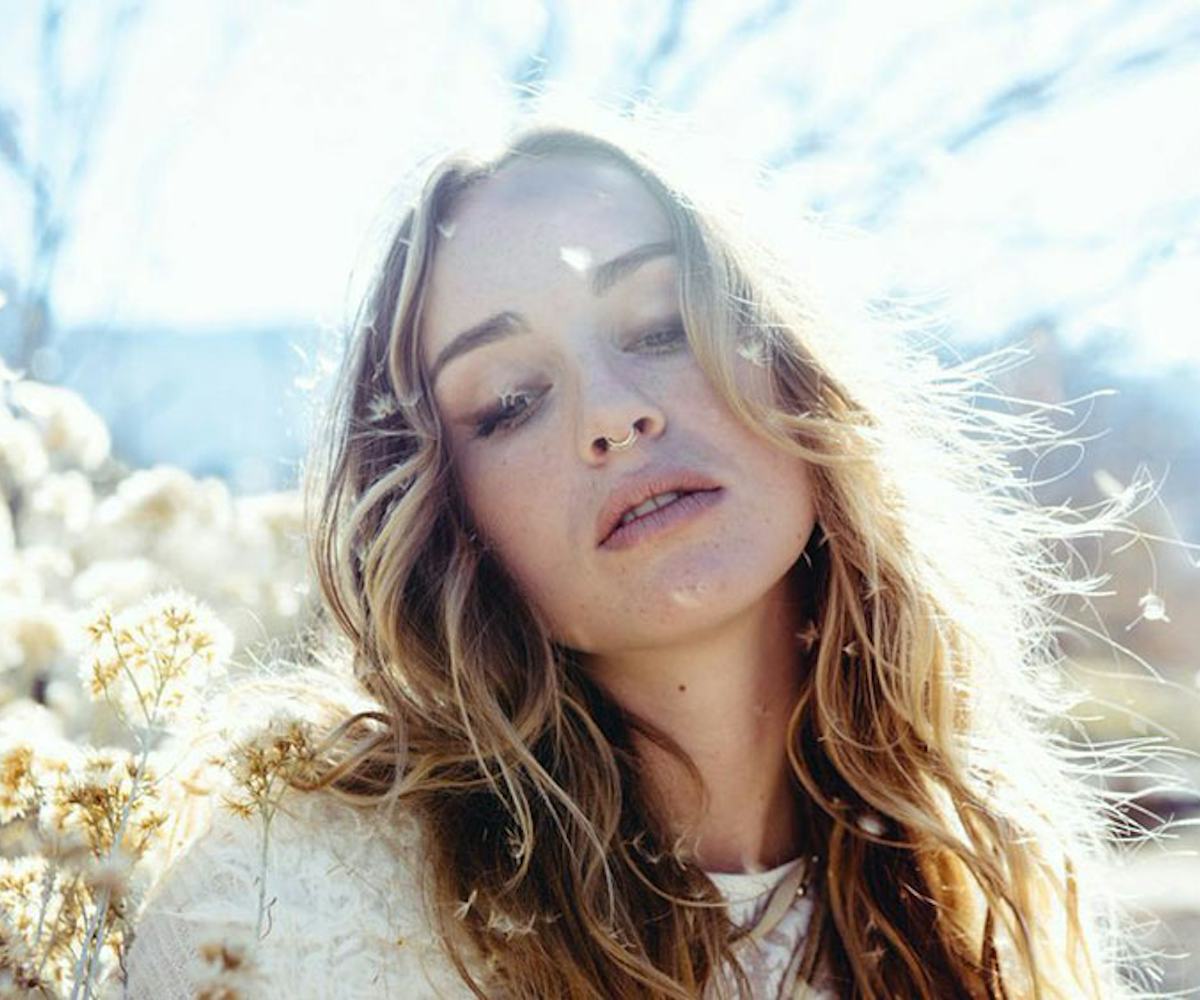 all photos by alexandra valenti, courtesy of free people
zella day's free people documentary is here
Listening to superfluous rock albums, redundant Top 40 hits, and mindless sound bites day in and day out may keep us occupied, but it also sucks our souls dry. On the other hand, listening to Zella Day's music is like tapping into our prana energy, putting us in touch with the earth and the universe. It's like transcendental meditation and a three-hour hatha yoga session combined, without all the concentration and effort involved.
Not only is the Silver-Lake-by-way-of-Arizona electro pop artist an unofficial spiritual counselor, but she's also one of the coolest, most laid-back people ever. With her long bedhead hair, diamond-encrusted septum ring, and Joni Mitchell-esque style, it's no surprise that Free People chose to profile the singer in a super sweet mini-documentary. And while it may not focus on the days when she ran barefoot into the woods, guitar in tow, at six-years-old, the short film gives a tremendous insight her life.
Centering on her songwriting process ("[I] definitely get into spaces where I feel like the well is dry, which I think happens to anybody and everybody. I mean, it's a job. I really can't let that one fall to the wayside or stop practicing. Cause the second I stop writing, that muscle kind of gets weaker."), her place in the music world as a whole ("There's been so many great artists before me and there will keep being great artists after me. And I think all you can do is just be you because [if] you're where you're supposed to be, feel it."), and what it's like to become a household name ("Being recognized out of a sea of people on a street, somewhere I don't live—the fact that they love my music...I couldn't ask for anything more."), the film clips together footage of Day walking through the New York City streets and playing a waterside acoustic session.
"I know what I'm supposed to do. And that's play music. And I've always been very, very comfortable knowing."
Check out our interview with Zella Day and stream her EP here. 
VIDEO CREDITS
Directed By: Free People
Director of Photography, LA: Nelsen Brazill
Camera Operator, LA: Arsenii Vaselenko
Director of Photography, NYC: Kevin Castanheira
1st AC, NYC: Mark Wiitanen
Editing/Color By: Free People
Sound Mix for "Jameson": C.J. Calhoun and Danny Bowersox
Special Thanks - Troost NYC, Hannah Teeter, Wild Honey Pie, Brooklyn Night Bazaar, Neon Gold Records, Santos Party House
LOOKBOOK CREDITS
Photo: Alexandra Valenti
Model: Zella Day
Hair: Heather Rae
MakeUp: Erin Lee Smith
Stylist: Coryn Madley