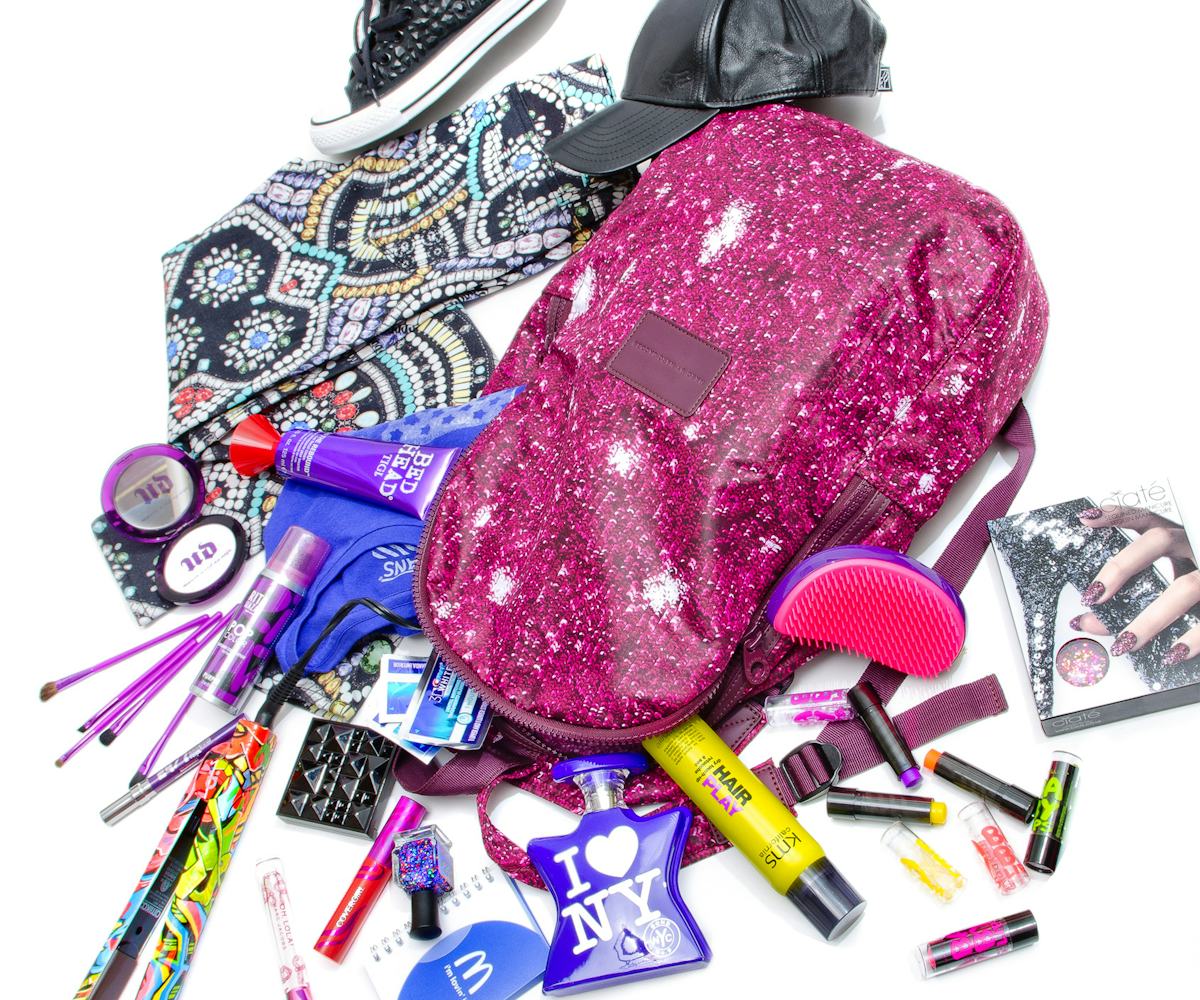 freebie friday: bag check
everything you need to shine all month long.
Every week we have a different batch of really awesome goods up for grabs, and every single week we're a little bit envious of the winner. Today's Bag Check Freebie is no exception--mostly because it's like a whole new version of our high school lives, covered in glitter and wild prints and pure '90s awesomeness. As Dani Stahl put it perfectly in the November issue, "it's like your high school locker exploded," and we couldn't agree more...except you'd be hard-pressed to find a locker packed with stuff as cool as this. Cher Horowitz, you jealous?!
We have a hair straightener from Amika (that's covered in graffiti!), Ciate's new sequined manicure, Covergirl's new mascara from The Hunger Games: Catching Fire collection, and that's only the beginning. No matter what your November plans entail, I think we can all agree that everyone needs a little more sparkle in their lives. So enter to win all these products below...just watch out, because we might want to steal it from you.