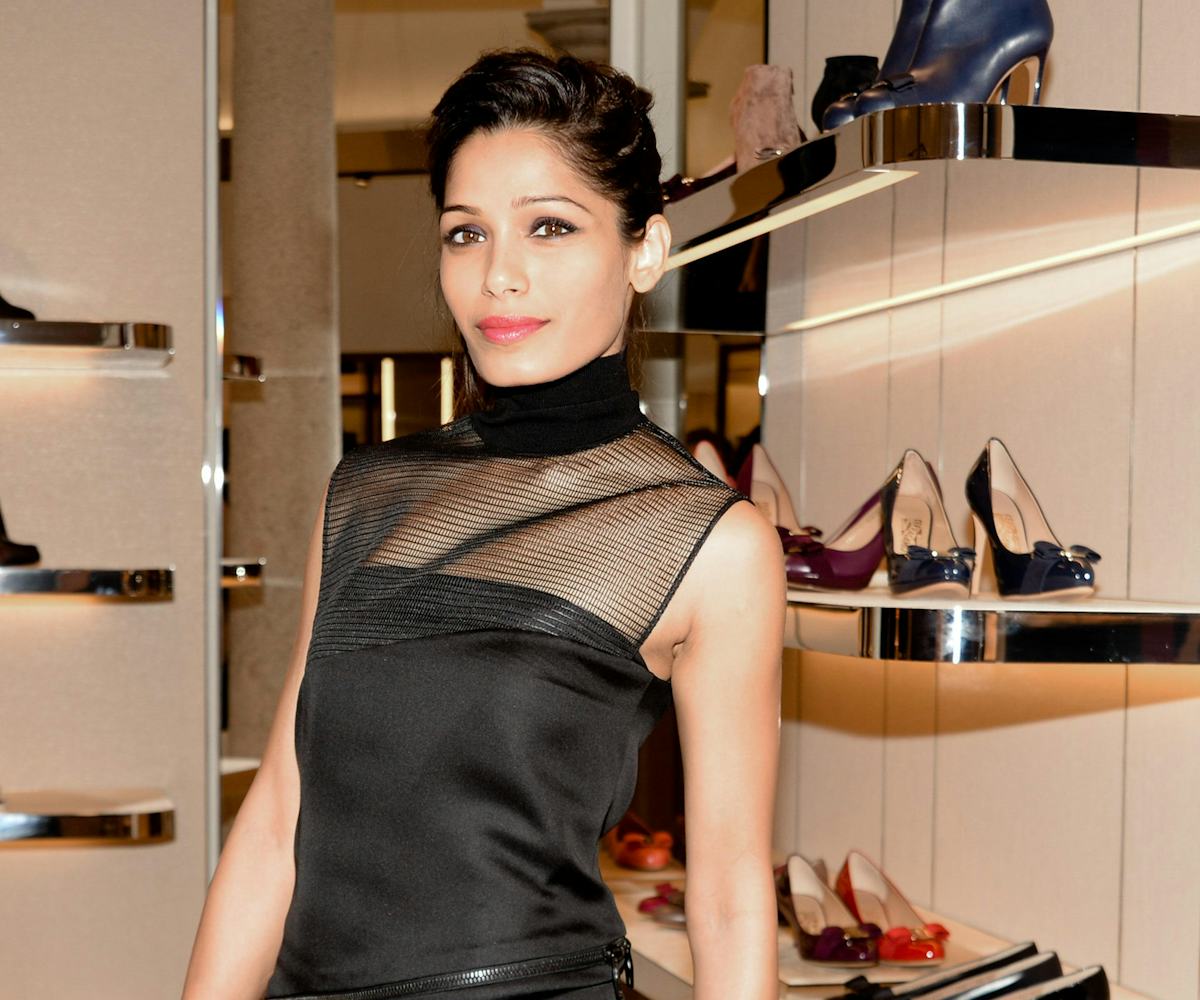 photo by joe schildhorn / bfanyc.com
beauty queen: freida pinto
coral lipstick, where have you been all my life?!
Red lipstick is great. So is pink. But coral--we forgot about you until Freida Pinto showed up at Salvatore Ferragamo flagship opening in Milan in the most perfect shade of lipstick and it was like, bam! Love at first lipstick sight.
It falls somewhere in the middle of the pink-orange spectrum and is fresh without being too girly (or throwback, for that matter--it's definitely the shade of choice for certain Boca retirees). Pair it with simple eye makeup and something as basic as a LBD and you've gone from an outfit to a look.
Here's how:
CONCEAL IT: L'Oreal Studio Secrets Magic Lumi Highlighter - $12.99
It's a concealer-turned-highlighter and promises to illuminate even the darkest of under eye circles.
SHADOW IT: L'Oreal Colour Riche Shadow Quads in Snooze Addict - $6.99
If you own just one eyeshadow palette, make it this one--brush the cinnamon shimmer shade across your brow, do a quick (read: lazy girl) swipe of dark brown along the lashline, and you've got a faux-smokey eye.
CORAL IT: L'Oreal Colour Riche Lipcolor in Tropical Coral - $7.99
There's a coral lipstick color out there for everyone, so don't be afraid to test a bunch out--but if you're looking for a quick fix, try this one.