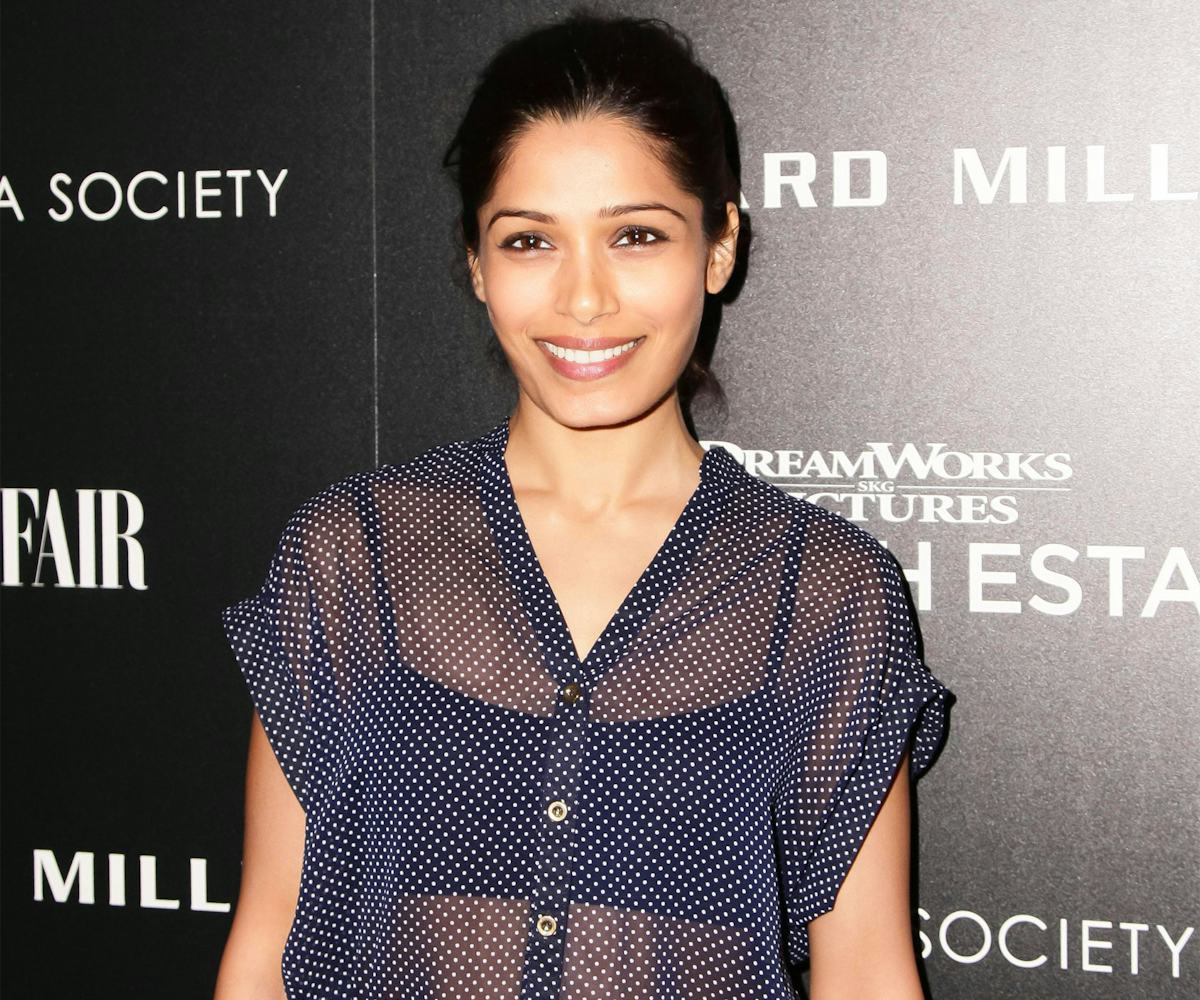 photo by bfa/bfanyc.com
beauty queen: freida pinto
go ahead, hit the snooze button again.
Holiday weekend or not, Mondays are rough. Period.
And sure, it's fun to experiment with an unexpected lip color or attempt a smokey cat eye on, say, Saturday night when you've got plenty of time. But on mornings like this one? Considering it's impossible to roll out of bed without hitting snooze a couple of times first, we need to nail our beauty routine in five minutes flat. Fortunately we have Freida Pinto giving plenty of inspiration, thanks to her naturally pretty look at The Fifth Estate screening over the weekend. The actress's clear, perfect skin plus long, curled lashes equals a result that's easy to replicate--so foolproof, you can even do it half-asleep.
So even if you wake up too late to make coffee, at least fake a great night's sleep with these Pinto-approved tips below...don't just forget to grab an espresso once you're out the door.
AWAKEN IT: Tarte BB Tinted Treatment, $34
Tons of products claim to be mulitasking, but it's tough to find one with quite as many slashes to its name as this awesome cream. This primer/foundation/moisturizer/sunscreen and anti-aging treatment comes in four different shades and goes on totally light and smooth. You can pass on basically everything else in your beauty routine when you're running late, but whatever you do--just don't skimp on this. 
COVER IT: Korres Concealer, $22
All you need is a tiny dab of this creamy concealer to instantly brighten your skin and hide any undereye circles or blemishes. 
CURL IT: Shu Uemera Eyelash Curler, $20
Whether or not you're using mascara, prep your lashes first with Shu Uemera's awesome eyelash curler. There's a reason why this product is so famous--it really, really works. Sleeping late has never looked so good.