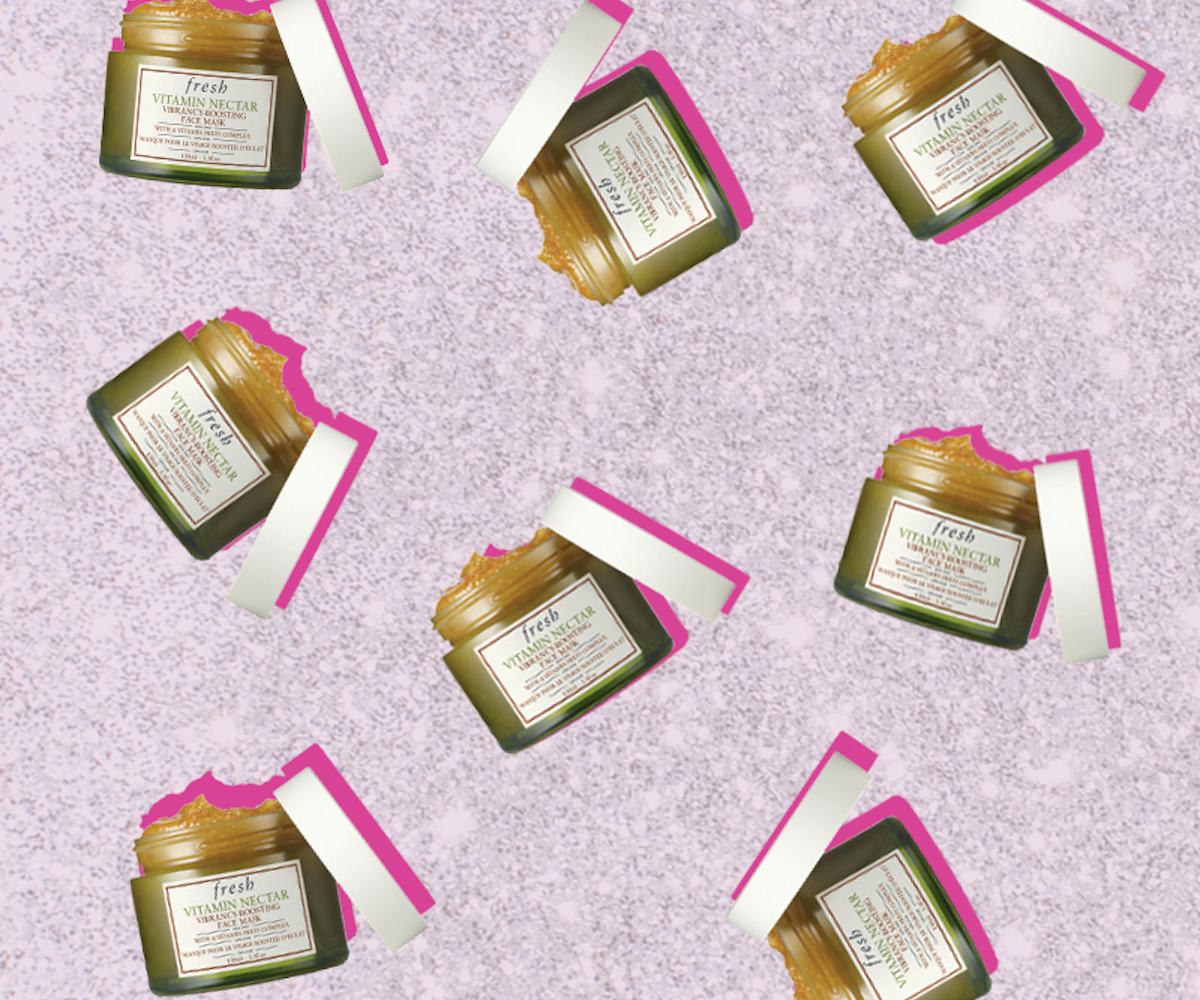 Fresh's Latest Mask Is Going To Be Your New Jam (Literally)
Introducing: Vitamin Nectar
If you're not already a die-hard fan of Fresh's innovative skin-care products, you will be once you try out their latest release, arriving just in time for the brand's 25th anniversary: the Vitamin Nectar Vibrancy Boosting Face Mask.
Made with a concentrated citrus blend and a potent vitamin fruit complex, this mask gently exfoliates your face's delicate skin to give you possibly the most amazing glow a beauty product has ever been able to deliver. Not to mention, the orange marmalade consistency (minus the sugary stickiness) smells like actual heaven.
I may have accidentally given this mask something of a taste test while trying it out (don't act like you've never done that), and it pretty much could be your new morning toast topping, with a few added benefits. Well, okay, I don't recommend actually eating it, but there are a bunch of food-grade ingredients in the formula should you "accidentally" get a taste.
So while it may not be actually edible, this mask does give your skin an instant vibrancy boost and boasts effects that increase dramatically over time—and it's scientifically proven to do so. After clinical studies were conducted, results showed that skin's radiance and glow improves by 30 percent after just one use, and 49 percent after using it four weeks. Similarly, the mask will also smooth the complexion by 34 percent after the first use, and 51 percent after four weeks. 
You can snag this little miracle worker for yourself online at Fresh.com. While $62 may feel a little steep for a face mask, we promise it's a sound investment.