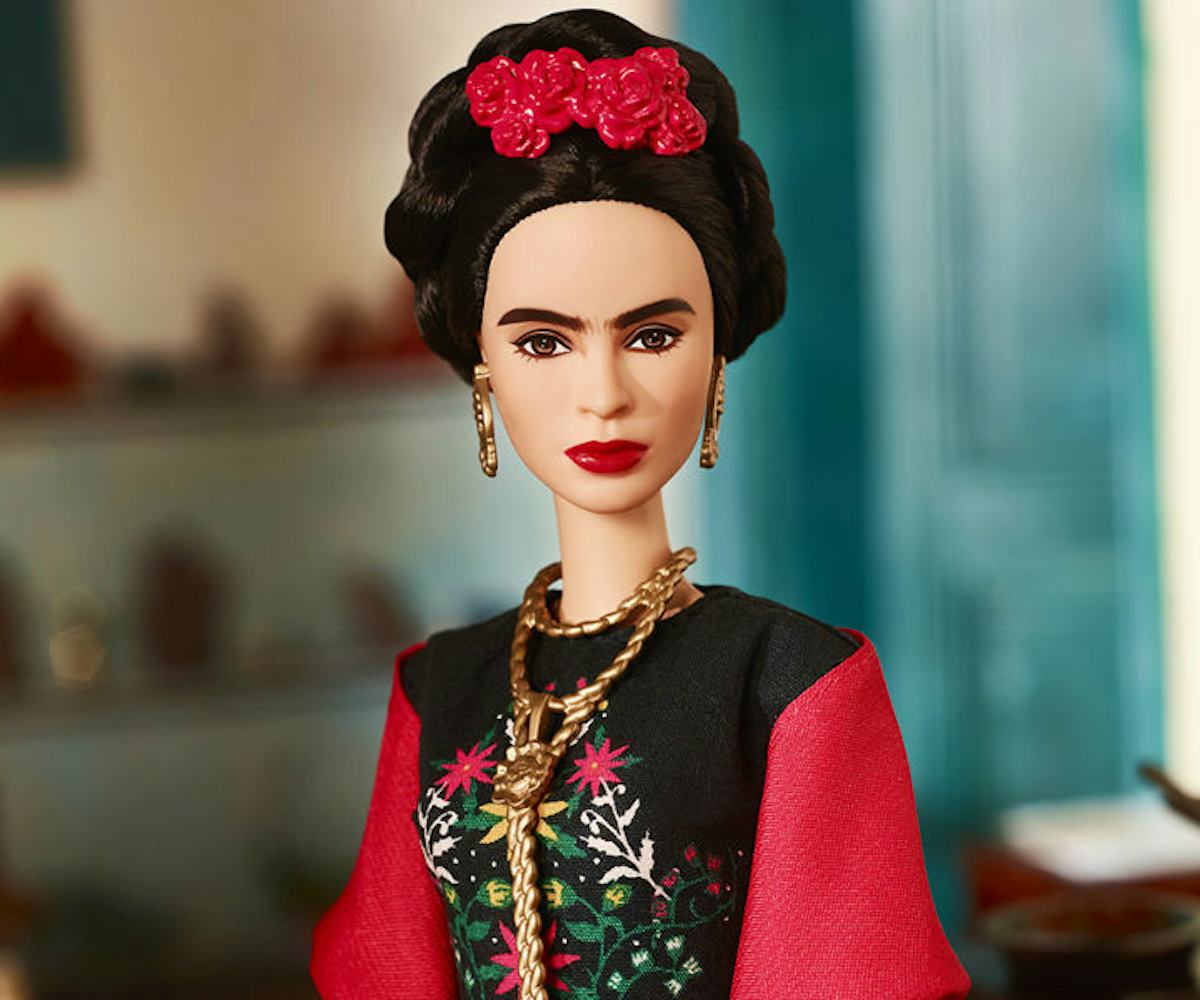 Frida Kahlo's Estate Did Not Authorize The New Barbie
Mattel reportedly didn't get approval to use her likeness
Mattel's Frida Kahlo Barbie, debuted this week in honor of International Women's Day and meant to honor the artist and her legacy, is coming under heat even before its release.
According to the Kahlo estate, the doll wasn't approved by Mara Romeo, Kahlo's great-niece who owns the rights. Mattel also didn't receive authorization to use Kahlo's image. In a note posted on Twitter, the estate writes:
We trust that if the company Mattel was the victim of a deception and/or its improper acting derives from the previous ignorance about ownership of the aforementioned rights, it will immediately regulate the situation with the understanding that, if not, we will see ourselves in the imperative need to take the necessary measures to safeguard the intellectual property rights that assist us on the image of Frida Kahlo.
Fans of Kahlo had voiced concern about the doll even before the estate came forward. Some took offense that Mattel seemed to downplay her facial hair—something the artist took pride in. Others pointed out that the doll erases the fact that Kahlo was disabled and confined to a wheelchair for part of her life. Another group brought up the fact that the artist was a member of the Mexican Communist Party and probably wouldn't approve of her likeness being commercialized.
Mattel has yet to respond to the estate's statement.