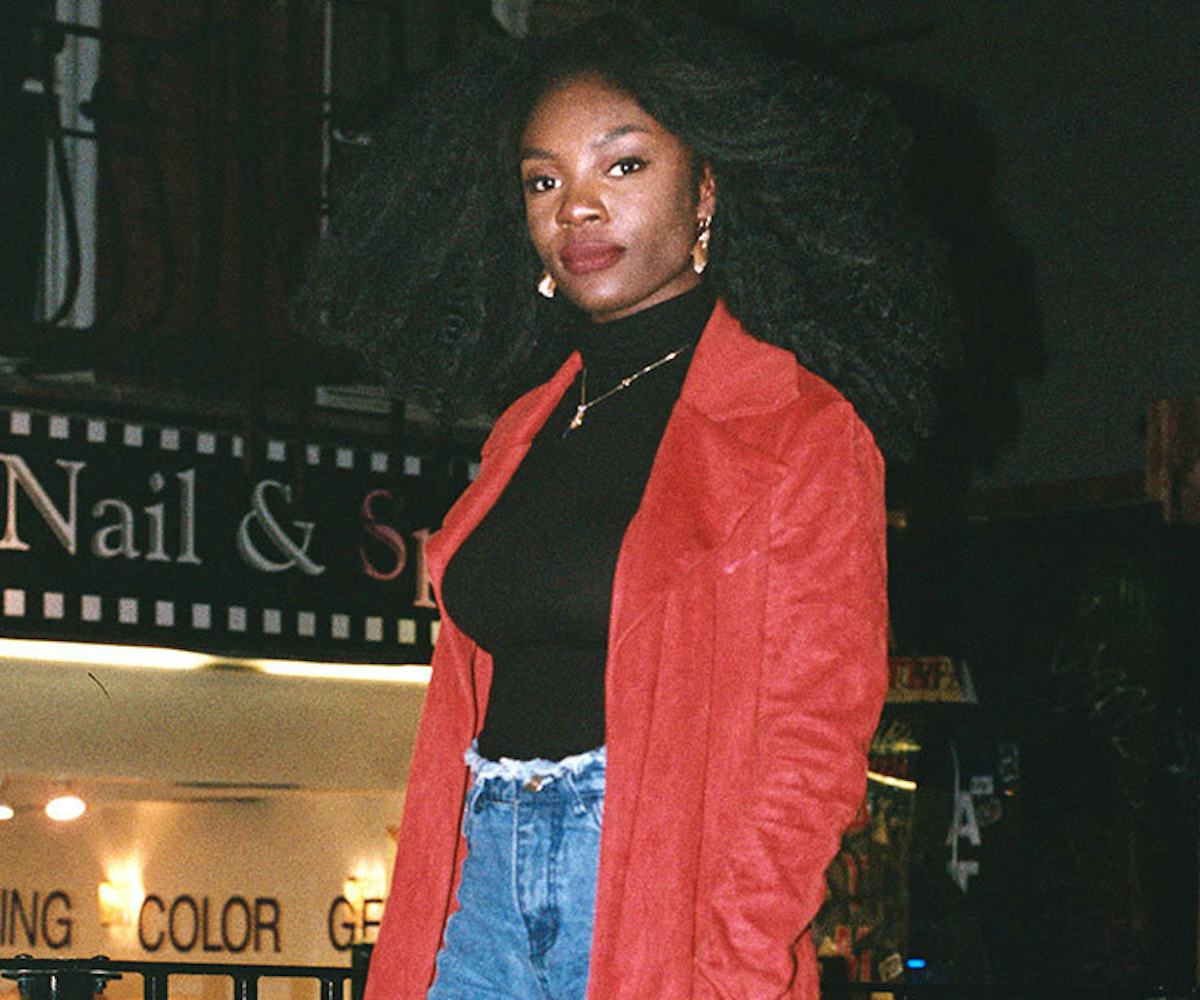 Photo by Franey Miller
How New Yorkers Dress For A Friday Night Out
We stalked the city for cool kids
Ah, Friday night. For many of us, it marks the start of our weekend after a long and tiring week of class or work. And obviously, that's something to celebrate.
So, how do New York's cool kids dress when they're on their way out to let loose? Look no further than the streets of Manhattan's Lower East Side and Brooklyn's Bushwick neighborhood, arguably two of the most creatively-driven 'hoods in NYC. We went on the scene to capture some of New Yorkers in their Friday night best, and their looks were a lot more casual and laid-back than you may think.
If you find yourself unable to get dressed for the upcoming weekend, click through the gallery, below, for a bit of inspiration.
Photographer: Franey Miller
Photo Assistant: Owen Benfield
Red: one of fall's biggest runway trends and seen all over the New York streets already.
Our favorite part of fall? Statement ankle boots, of course.
A lesson in mixing prints.
An oversized denim button-down is perfect for chilly fall nights.
We're excited it's velvet season, but we're even more excited about this subtle rainbow ombré.
Sometimes, a pop of color on the lips and lids is all you need to take your look to the next level.
In New York, the goths are still going strong.
It's finally statement jacket season!
How to mix and match your checks.
Not a Pepsi in sight.
The only way we want to carry around any of our stuff.
Overalls don't have to be dumpy, go for a chic fitted pair for something more Friday night-appropriate.
The best way to get around NYC is on wheels.
Of course, bring on the glimmer when you have a really big night ahead of you. Or, like, just a regular Friday night.