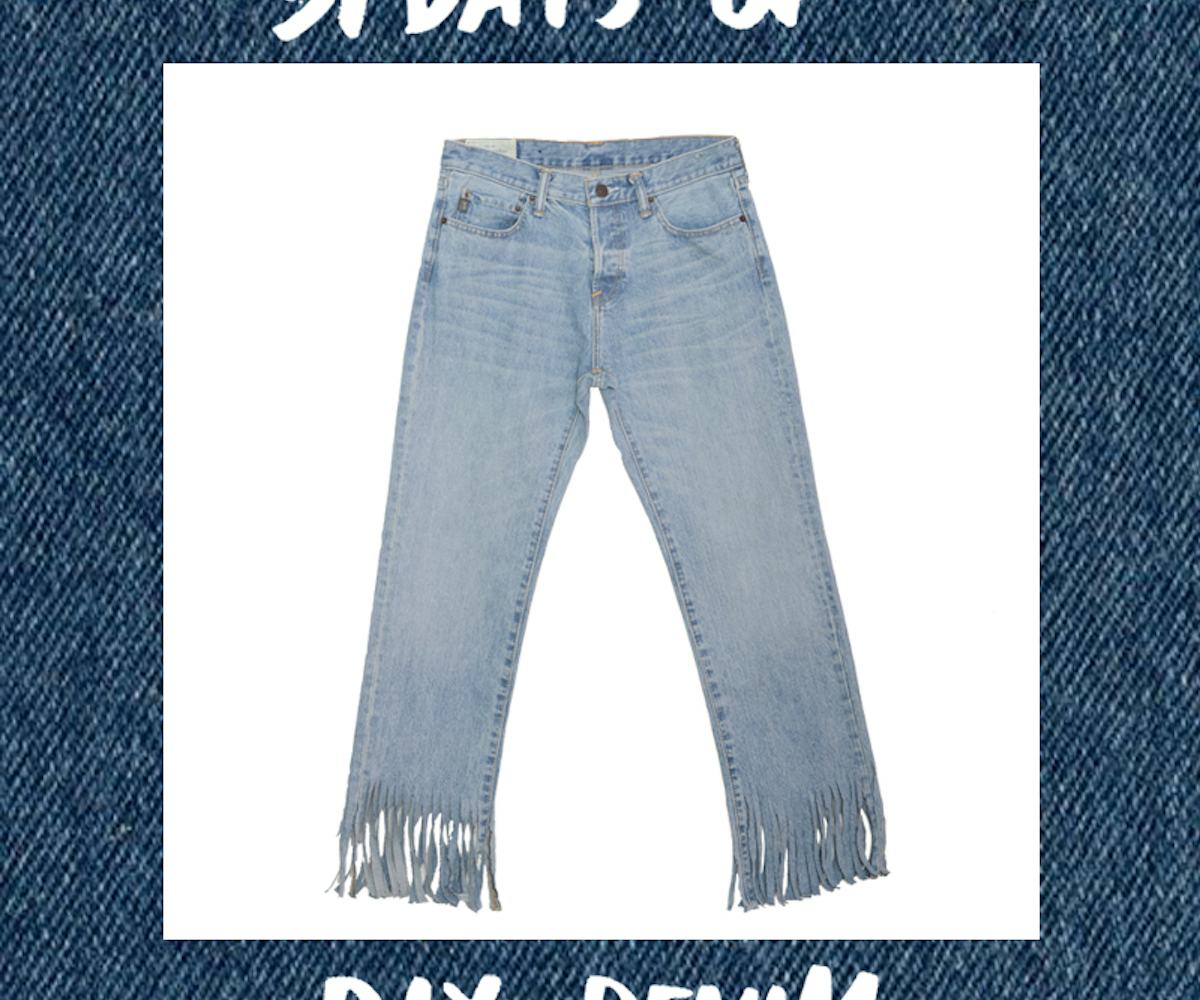 Photographed by Ricky Michiels.
31 Days of DIY Denim: Day 24, Fringe Bottom Jeans
Check out today's project
NYLON staffers created unique, DIY projects using denim in honor of our annual Denim Issue. Check back here every day of August to see a new project.
What you'll need:
Scissors
Pair of jeans
Directions:
Step 1: Cut hems from the ankles of the jeans.
Step 2: Starting at one of the jean ankles, make a vertical cut to the desired length of fringe.
Step 3: Make another vertical cut, approximately 1/3 inch away from the first cut, and stop at the same spot.
Step 4: Continue doing this all the way around both jean ankles until you achieve the full-on fringe look.