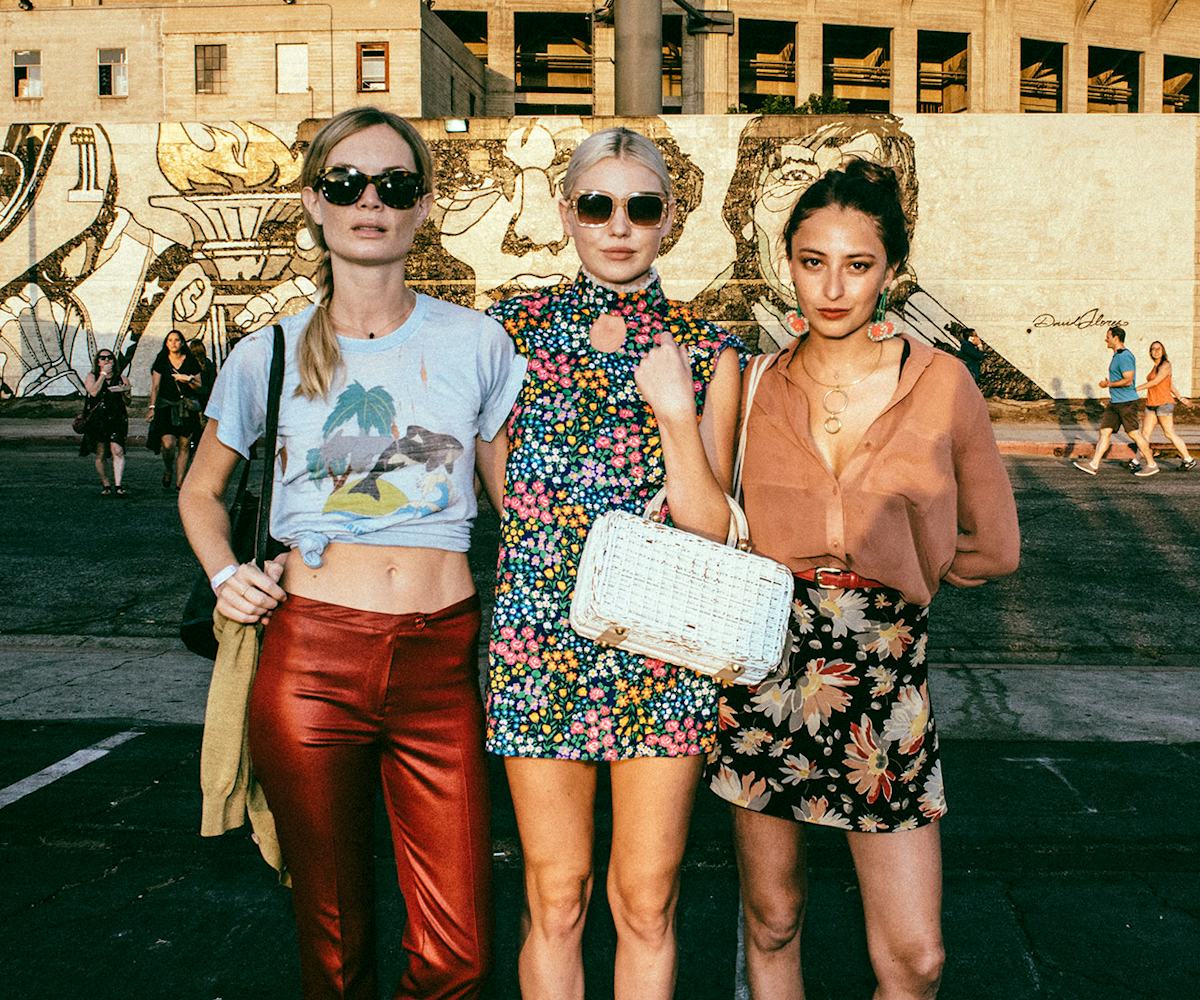 Photographed by Lindsey Byrnes
Vibes: A Look At The Stage And Street Style Of Fuck Yeah Fest
FYF Fest (the FYF stands for Fuck Yeah Fest) really lived up to its unabbreviated name this year. As I stood in Los Angeles, watching some of my favorite bands perform over the weekend, I found myself saying that at least 10 times: Fuck yeah!
I love music festivals, but what I love even more is a music festival that's close to home and which happens to have really great weather. This year's FYF Fest lineup included Kendrick Lamar, Anohni, LCD Soundsystem, Grimes, Carly Rae Jepsen, Blood Orange, Grace Jones, Mac DeMarco, and so many more. And not only did the musical acts sound incredible, they looked really good too.
Click through below to check out their vibes (both on- and off-stage) as well as some of the Fest's best street style. And don't worry if you find yourself saying "fuck yeah," over and over again. It happens.
LCD Soundsystem
Samantha Monarch
Classixx
Alex G
Main entrance
Alexis Nettles
Sunday Smith and friend
Spencer Knox
Tiffany Manning and Warren Upson
Jordan Balla
Sophia Macy and Wren Standish
John Odom
Mia Shlakman
Peter Bjorn and John
Nick Zinner of Head Wound City
Amanda Rae Stephens and Brittany Wood
Julien Baker
Jagwar Ma
Grimes
Kate Parfet, Fabi Theresa, and Kay Slee Collins
Marya Gullo
Shoshana Bush and friends
Cathleen Cardinali
Alia Shawkat and Adam Devine
Kendrick Lamar
Red Axes
Moby
Mac DeMarco
Charles Bradley
Carly Rae Jepsen and Blood Orange
Blood Orange and Sky Ferreira
Denzel Curry
Preoccupations
Gold Panda
Wild Nothing
Anohni
Grace Jones
Grace Jones
Chelsea Wolfe
Tame Impala