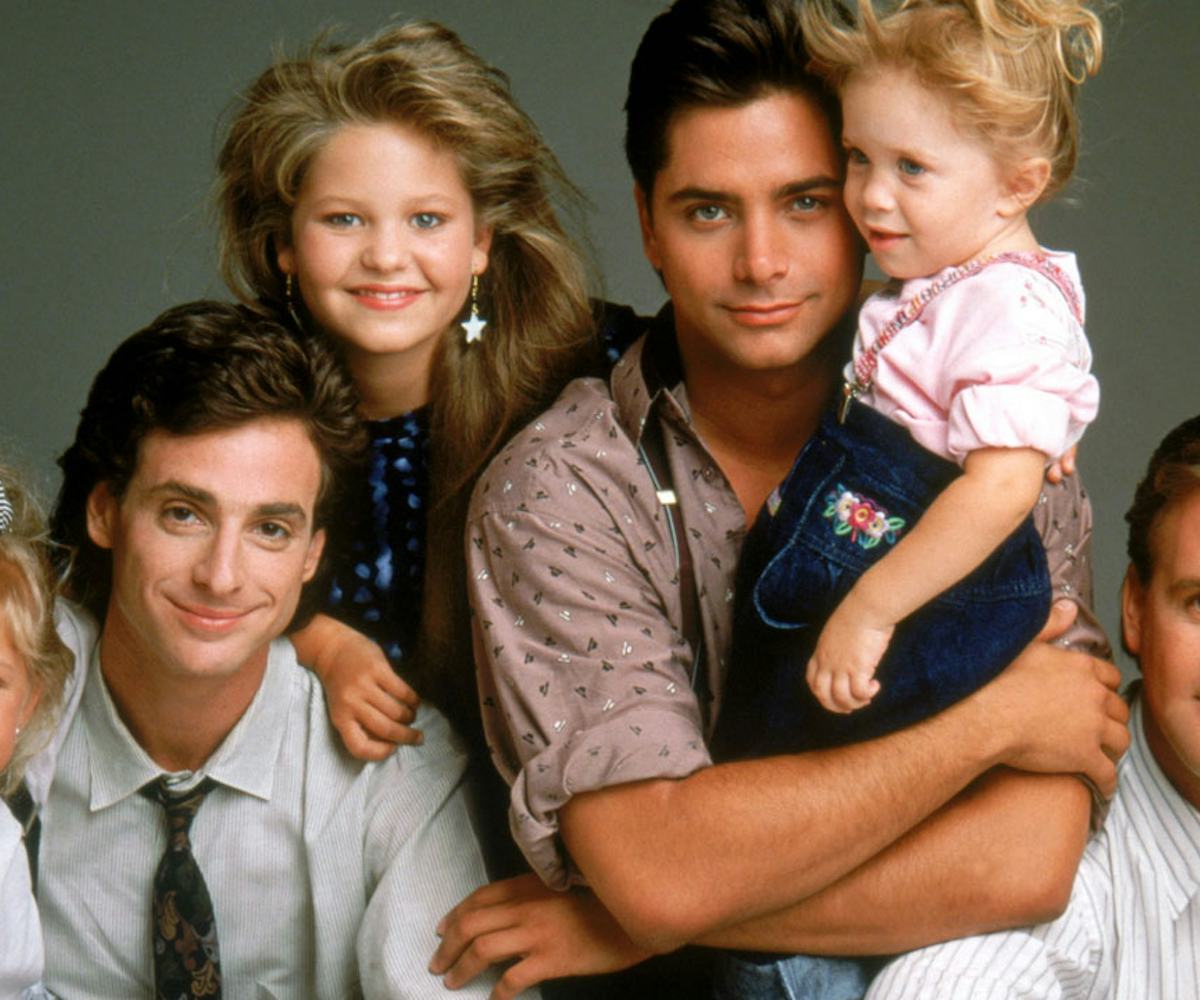 Photo via Warner Bros
'full house' is getting a reunion series
If you were a kid in the '80s and/or '90s, your favorite feel-good family show is (most likely) returning to screens everywhere, and it's in for a bit of a 2015 update. Netflix is gearing up to sign a 13-episode series continuation of Full House, titled Fuller House (duh) with Candace Cameron Bure reprising her role as D.J. and Andrea Barber returning as her ever-effervescent best friend, Kimmy.
While the revival will focus on D.J. (who we're guessing will still strike major cool-girl envy in our hearts), the show is reportedly in talks with Bob Saget, Dave Coulier, and John Stamos for guest appearances. Stamos will also have a producer role alongside the show's original creator and executive producers. Have mercy!
Fresh on the heels of Disney's Boy Meets World revival, Girl Meets World, as well as announcements of Twin Peaks and X-Files comebacks, it only seems fitting that this iconic family sitcom returns to the spotlight as well. Until then, we'll just have to imagine what may have happened in Danny Tanner's sunny San Francisco home since the show ended in 1995: Did Uncle Jesse become a world famous model/singer/Instagram celeb? Did Uncle Joey finally make his comedic mark on Vine? Did Baby Michelle go on to launch a fashion empire? Only time will tell.
(via TVLine)