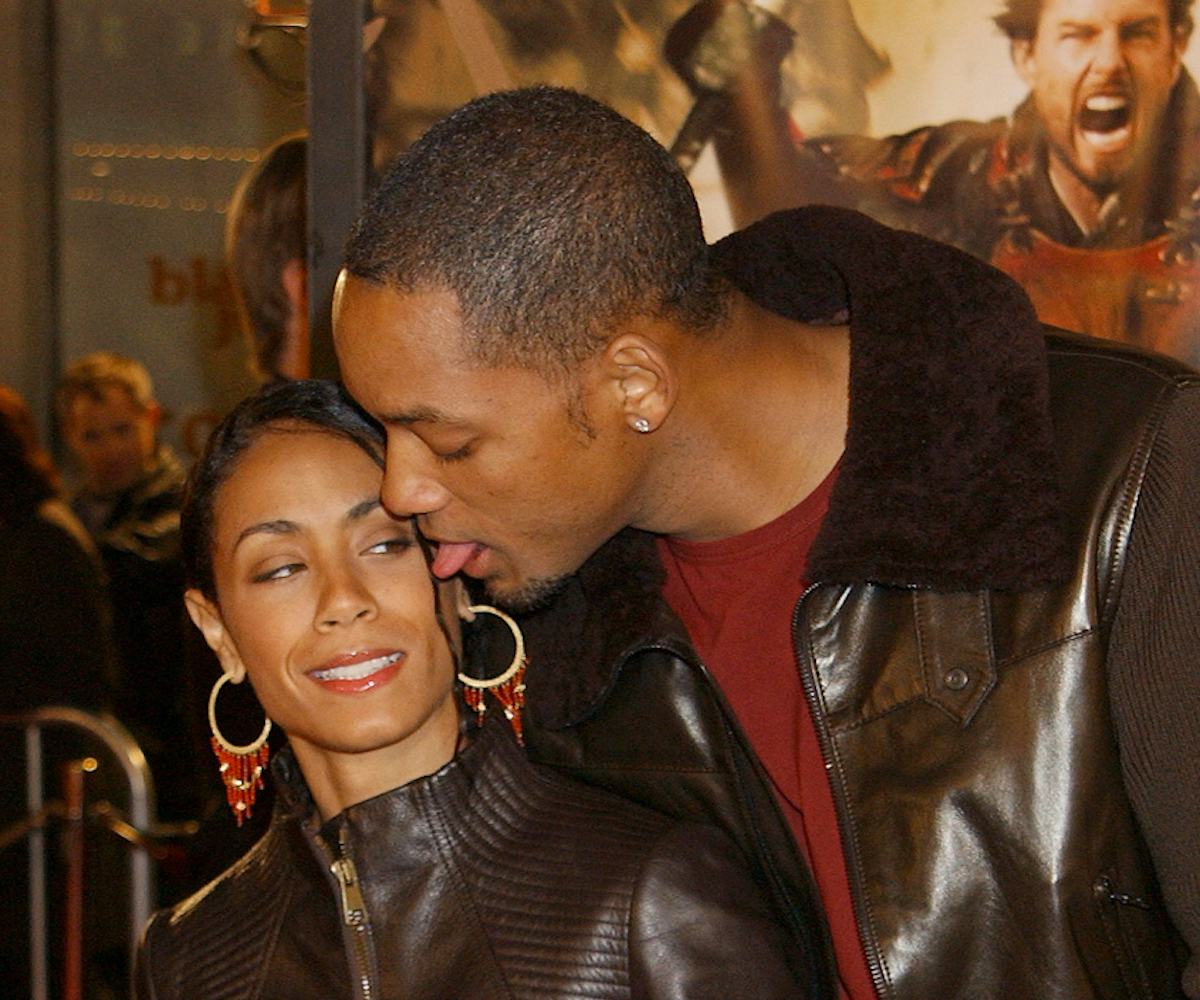 Photo by Gregg DeGuire/Getty Images
12 of the goofiest celebrity couples, ever
All the step-and-repeating a celebrity has to do at red-carpet events can get, well, boring. There are only so many variations of the arm-on-hip pose one can do before their appendage gets tired and falls off. (If you've ever posed for prom photos, you know this kind of pain.) So, some make like the Spice Girls and spice up their red-carpet life with giggles, pranks, kicks, and twirls. It's all in the name of good fun meant to be had by all. See for yourself, ahead.
"C'mere, baby!" Dax Shepard softly coos to Kristen Bell before surprising her with the sloppiest of Hollywood kisses.
"He's right behind me, isn't he?" Felicity Huffman flippantly thinks to herself as William H. Macy does the creep. (Yeaah...)
Neil Patrick Harris approves of husband David Burtka's skillful dexterity when it comes to tying a bowtie. "I found a winner," he thinks to himself.
"How's my Blue Steel, Anna?" Chris Pratt says with his eyes. Farris does not respond; instead, she laughs nervously.
"Please, honey; save the 'Thriller' interpretation for holiday dinners. I'm trying to prune," Kyra Sedgwick tries to telepathically advise Kevin Bacon.
Twirling in rubberized silk never looked as Maleficent—erm, as magnificent as it does on Angelina Jolie and Brad Pitt.
"Cha-cha real smooth?! In this suit?!!" Kevin Hart expounds. Eniko Parrish looks on with fright and amusement.
"Barack, do you even care you're stepping on my gown?" Michelle Obama whispers as she makes her way to meet the UK Prime Minister. "Yes, Michelle. Obama care," he says.
Either Jack Black's nailing a kick he's practiced a million times before with Tanya Haden, or she's nervous he's going to rip his pantalones. Or both!
A beautiful flower needs the rain to grow, but when that beautiful flower is Diane Kruger, Joshua Jackson must do all he can to protect its beauty.
All Robert Downey Jr. needs is a rose between his teeth, and he and Susan could be in the running for the next bigTango movie.
"Ahhhhhhhh ha ha ha ha ha ha ha ha ha ha ha ha ha ha ha ha ha ha ha," Dax Shepard guffaws. Kristen Bell stares on lovingly. They had both fooled everyone at the Oscars into believing The Matrix is, in fact, real and that Keanu Reeves really is The One.
Jada Pinkett Smith's smile says "cute," but that side-eye to Will screams "no."