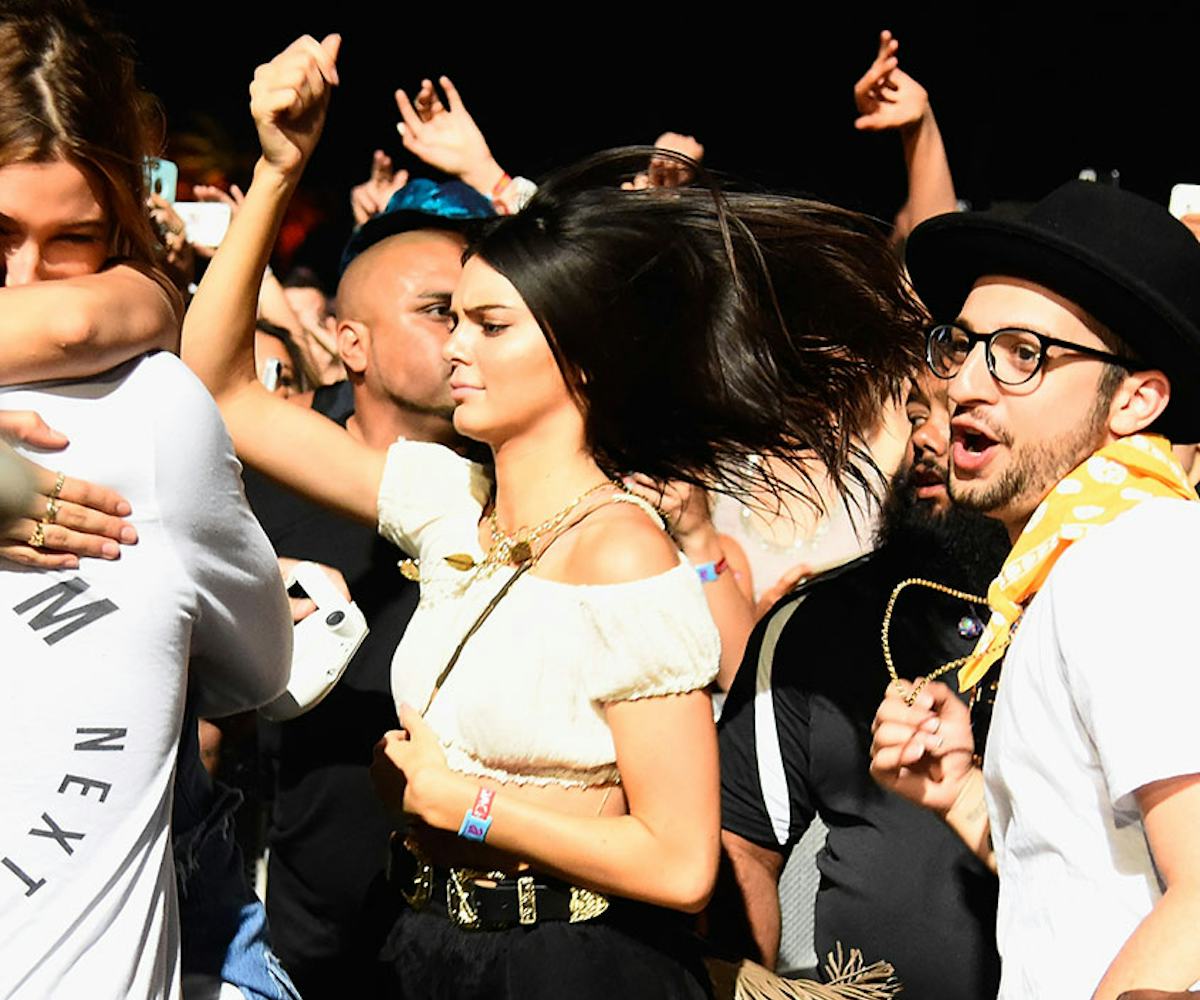 Photo by Frazer Harrison / Getty Images
the 9 funniest celebrity pictures from coachella
Over the years, Coachella has transformed from an indie music festival to a mainstream-adjacent spectacle—with an all-star roster of musicians, celebrities, bloggers, and anyone else willing to shell out major cash for a ticket to head to the desert to experience the cultural phenomenon that is a 2015 festival.
It's clear that Coachella has become an Internet-driven institution; a meme-making convention, if you will. With that said, click through the gallery to see nine funny celebrity pics.
Related Articles:
26 Photos of Katy Perry + Other Celebs Partying at Coachella
The Best Street Style Looks That Won Coachella
Poor Kendall Jenner.
A good golf cart chill session is mandatory festival prep for Ryan Hemsworth. Next stop: A pair of fresh socks...?
His acting days may be over, but Drake will always be rollin' with the homies.
Katy Perry will never, ever escape Left Shark.
When you're trying to keep your model face while going hard...
Put your hands in the air if you're a social media troublemaker.
The classic Coachella girl trope, reimagined by Jesse Jo Stark and Bella Hadid.
Racks on racks on racks on selfies.